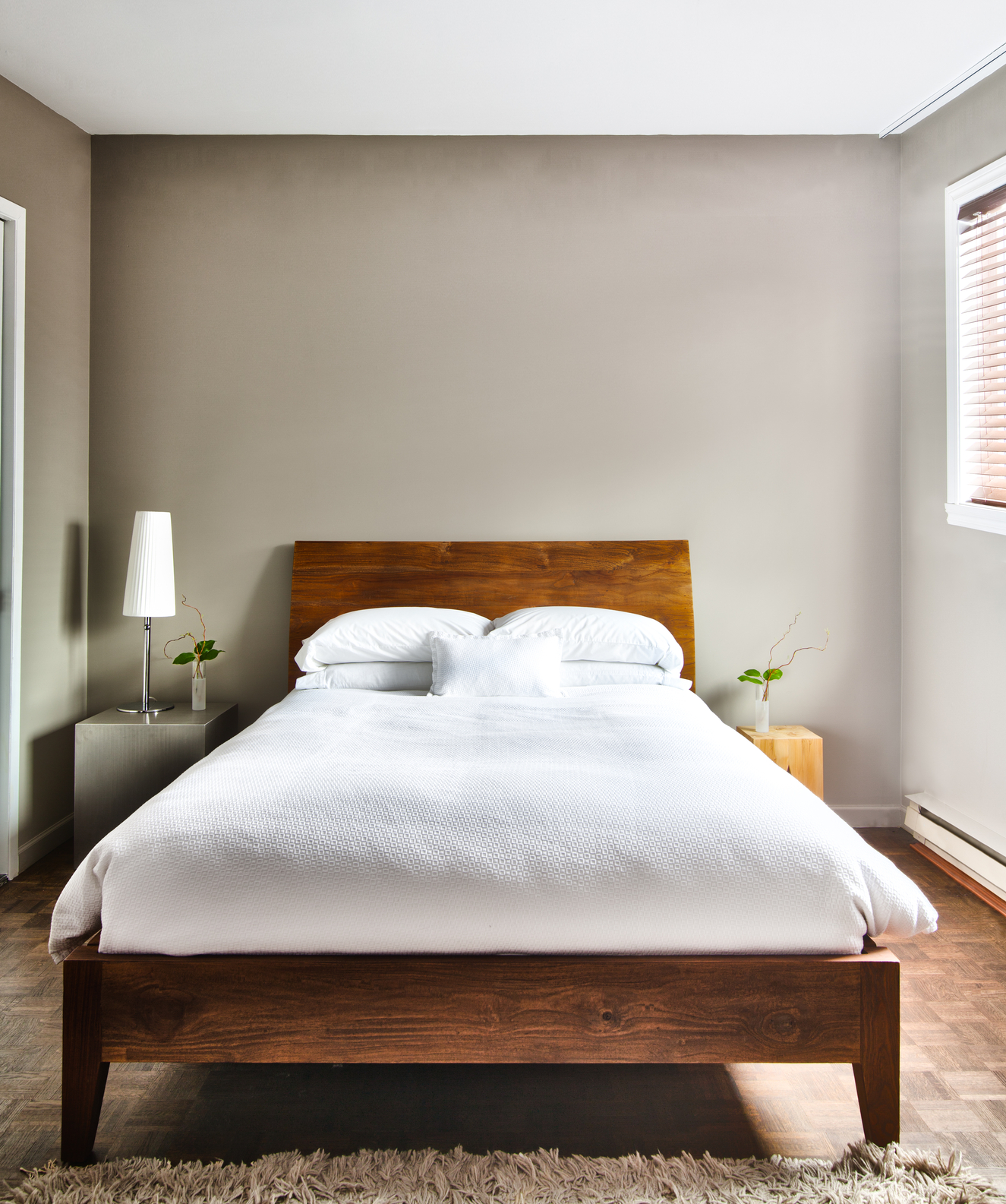 I have written about how having a quality bed can make quite the positive difference in your sexual Intimacy.
Be sure to check out the post Want Better Sex? Invest in a Better Bed.
I cannot emphasize enough why a quality mattress and bedframe are so important—not only for a decent night's sleep, but also for comfortable support when you have sex.
There's nothing more annoying than to be trying to enjoy lovemaking, only to be distracted by the low spot in the worn out mattress or the creaky sound of a box spring or loose headboard. 
Some people say they can't afford a good bed. To this I say, "Start saving now. You can't afford not having a good bed."
Today let's explore what can make your bed itself more sexually enjoyable. What makes a bed conducive to great sex?!
3 Ways to Make Your Bed More Sexually Enjoyable
1. Decent bedding
Save up the money and invest in quality bedding. Having a few nice sets of sheets and a nice blanket and/or comforter just makes the bed itself more inviting.
There are so many choices for sheets and comforters these days, from flannel to Pima cotton to satin to bamboo and more! Seriously.
So. Many. Choices.
With the Internet, it's easy to review and compare prices and quality. Consider asking your friends and family members too, as they may have great recommendations.
The other thing to consider is temp of the room. Sheets and/or a comforter can lend themselves well to keeping your body temp comfortable when having sex.
If you are like most couples, the majority of your sex happens in bed. So don't skimp on the bedding. Make your bed itself an inviting place for sex.
2. Top notch pillows (and plenty of them!)
Comfy pillows are invaluable when you are making love. Just as is the case with sheets, blankets and comforters, pillows are made of a variety of materials, such as down, foam, hemp, and/or a combination thereof. And, of course, they come in different sizes.
Sure, they can be pricey, but definitely worth it if you find ones you really like. And sometimes they aren't pricey. Go to your local home furnishing store or peruse what's available online. That My Pillow guy seems to be pretty adept at making pillows! But trust me on this—there are oodles of choices.
Pillows come in handy during sex. Obviously, they are good support under your head or against the headboard. They also are good support for trying different positions. Placing pillows beneath the hips can help make some sexual positions particularly pleasurable.
And be sure to have more than two pillows. Aim for four or more. No, you don't always need that many when sleeping or when having sex, but it's better to have them if you want them, right? Not only that, but if you have plenty of pillows, they give you some options for making sex comfortable in other places—on the couch, on the floor, in a recliner.
3. Towel or sex blanket
I had no idea how to word this one, but basically what I'm talking about is something that let's you deal with the mess of sex. Some people (mostly women) are easily frustrated or distracted by the thought of the sheets getting messed up with sweat, semen, and vaginal discharge.
If this is a concern, then be proactive. Have a soft towel handy that you can put under your hips when you make love or have a super comfortable blanket you can lay down before things get hot and heavy. Then you can just toss the towel or blanket in the washing machine, rather than change the sheets every time you have sex.
Speaking of changing sheets, though, I do think clean sheets on the bed at least once a week or once every two weeks can make the bed more inviting for sex.
My husband and I both shower before we go to bed (and even before we have sex), and we use a towel during sex, so generally speaking, our sheets stay pretty clean. But there's just something about clean sheets that feels so good. So it's wise investment in your sexual intimacy to change them on a somewhat regular basis.
So what else would you say about making the bed more conducive to enjoyable sex?! Anything you would add?
For more reading, you can cruise through my list of past posts, as well as my page with a bunch of posts on orgasm.
Copyright 2020, Julie Sibert. Intimacy in Marriage Blog. Links may be monetized.
Never want to miss one of my posts?  Subscribe via email on this page.  And be sure to join my more than 10,000 followers on my Facebook page and 11,000 followers on Twitter.