So many great books, so little time! The below is a partial list (I'll add more!) Here's my most important tip as you dig into resources: Glean what is helpful in your marriage and let go of the parts that don't seem to apply.
In other words, don't write off an entire book if you come across a sentence, chapter or concept you don't agree with it. Trust me… I read about sex all the time. I don't agree with everything, but I'm soooo grateful for authors who are willing to embark on shedding light on such a sensitive issue.

Intimate Issues: 21 Questions Christian Women Ask About Sex
Linda Dillow and Lorraine Pintus / WaterBrook Press
I highly recommend this book, because it gets at the heart of many struggles and questions women have regarding sex. In a humble and compassionate approach, the authors explore specific struggles, such as not feeling sensuous, not being in the mood, struggling with body image, feeling inadequate sexually, and wondering what is appropriate. They also address deep wounded issues, such as temptation, past sexual sin, sexual abuse and abortion. With thorough exploration and application of Scripture, the authors shed light and hope for women who wonder if their sex lives can ever truly be fulfilling.

When Two Become One: Enhancing Sexual Intimacy in Marriage
Christopher and Rachel McCluskey / Revell Publishing
This book does an amazing job addressing how married Christians have been missing out on all that God intended if they are not experiencing healthy and mutually-satisfying sex. I think I most appreciated this book because it speaks encouragingly and candidly to men and women about the struggles they encounter. You can easily tell from the flow of the book that they genuinely understand this topic and the barriers couples face in nurturing their sex life.

Sexual Intimacy in Marriage
Dr. William Cutrer and Sandra Glahn / Kregel Publications
This book is the most comprehensive AND well-written book I've yet to read on sexual intimacy. It is comprehensive in that it covers just about everything imaginable – anatomy, what actually happens physiologically during sex, the wide range of emotional and spiritual aspects, communication, contraception and so on. Plus, there are relational intimacy questions to move couples toward healthier patterns. It is equally well-written – the tone is conversational as much as it is informative. It's not a quick read, but chock full of great info.

Is That All He Thinks About? How to Enjoy Great Sex with Your Husband
Marla Taviano / Harvest House Publishers
Absolutely fabulous book, especially for women experiencing the more common struggles with sexual intimacy…I'm too tired, I'm just not that interested, It's really not that great for me, etc. Taviano writes in such a conversational style that readers do not have to try too hard to feel connected to her. She gets how women think and why they struggle sexually. Cover to cover, I loved this book.
Is There Really Sex After Kids? A Mom-to-Mom Chat on Keeping Intimacy Alive
Jill Savage / Zondervan Publishing
Savage does a great job speaking honestly to women about the challenges of nurturing sexual intimacy. She writes in a way that makes it easy for readers to relate to her. She's not afraid to comment openly about her own struggles, weaknesses and perceptions that have thwarted intimacy in her marriage. She offers suggestions, encouragement and insights worth considering.

The 5 Sex Needs of Men and Women: Discovering the Secrets to Great Sex in a Godly Marriage
Dr. Gary and Barbara Rosberg with Ginger Kolbaba / Tyndale House Publishers
The Rosbergs have spent more than two decades doing marriage counseling, so they certainly have a lot of practical experience and application upon which to draw. This book looks specifically at their findings when they surveyed 700 married couples to determine the top five sex needs of men and women. They then go on to dissect those needs in an effort to help husbands and wives better understand each other. This book is definitely geared at couples, but as I've said with most books, even if just the wife or just the husband were to read it, they would have richer knowledge about their spouse.

Sex Begins in the Kitchen: Because Love is an All-Day Affair
Kevin Leman / Revell Publishing
This book isn't so much about sex specifically, but more so about marriage relationships in general. Leman is a psychologist with extensive understanding of family backgrounds, personalities, birth order, marital struggles, and seasons of life. His writing includes many examples of couples he has counseled over the years. He explores in depth why husbands and wives think and behave differently from one another and what they can do to genuinely understand each other. This book really gets at the heart of the matter… that healthy communication and real attempts to understand each other are key to all kinds of fulfillment in marriage, including sexual fulfillment.

Sheet Music: Uncovering the Secrets of Sexual Intimacy in Marriage
Kevin Leman / Tyndale House Publishers
The basic premise of this book is that sex is a gift from God, meant to be fully enjoyed and explored within the context of marriage. Leman has extensive experience as a counselor, and he's a big fan of married couples having healthy, active sex lives. I liked the writing style and content in this book much more than Sex Begins in the Kitchen, mostly because it is not so psychology driven. This book explores what each spouse can do to satisfy their partner, as Leman offers extensive suggestions on technique. This book convincingly shows that a healthy marriage and a healthy sex life are "intricately intertwined."

A Celebration of Sex: A Guide to Enjoying God's Gift of Married Sexual Pleasure
Douglas E. Rosenau / Thomas Nelson Publishers
Great in-depth look at healthy sexuality within marriage. It includes actual techniques couples can explore to sexually satisfy each other. It is a comprehensive book that thoroughly looks at all aspects of what makes sex good: marital commitment, faithfulness, attitude, emotions, attentiveness, technique, and willingness to communicate.

Sacred Sex: A Spiritual Celebration of Oneness in Marriage
Tim Alan Gardner / WaterBrook Press
This book expounds on the godly truth that sexuality in marriage is about oneness, not simply physical satisfaction. This is more of a theological book with extensive exploration into Scripture. Gardner has tremendous respect for the sanctity of marriage and how each part of our lives affects other parts… marriage is a complex weave of details. The book gave me a greater appreciation for how spiritually rich sex can be.

What Wives Wish Their Husbands Knew About Sex: A Guide for Christian Men
Ryan Howes, Richard Rupp and Stephen W. Simpson / BakerBooks
Even though this is a book written by men for men, I read it. I highly recommend it. I think a husband and a wife would both benefit from reading this book. What I really liked is how much attention it paid to details… not just about sex, but about many facets of marriage. It really explores what a husband can do to understand himself, his wife and their marriage. The book is incredibly candid.

For Women Only: What You Need to Know About the Inner Lives of Men
Shaunti Feldhahn / Multnomah Books
I read this book in one day, so that gives you a glimpse that the writing style is easy to absorb. This book appealed to me because it is written by a woman seeking to understand what men think and feel. Beyond looking merely at sexuality, Feldhahn uncovers insights from which all women would be wise to learn. As women, we sometimes think we have men figured out, when possibly we're missing some crucial truths… truths that would greatly benefit us in making our marriages healthier. For example, one observation Feldhahn expounds upon is that men are a bit more insecure than they let on, and the love, devotion and sexual intimacy they find with their wives is what gives them encouragement to "go slay dragons" in the world. Feldhahn backs up her observations with research and actual comments from men. Great book!

For Men Only: A Straightforward Guide to the Inner Lives of Women
Jeff and Shaunti Feldhahn / Multnomah Books
The Feldhahns wrote this book after the well-received "For Women Only" book. Even though this book is written for men (Jeff does most of the writing), I encourage women to read it. I found myself easily identifying with what the Feldhahns discovered about women in their extensive research. Actually, I think a husband and wife would greatly increase their understanding of one another if the both read both books.Great book with many insights from women who the Feldhahns interviewed in preparation for writing the book.

Every Woman's Battle: Discovering God's Plan for Sexual and Emotional Fulfillment
Shannon Ethridge / WaterBrook Press
This book comes on the heels of the very popular book, Every Man's Battle. It looks closely at sexual integrity and digs deep into the reality that men aren't the only ones who struggle with keeping their thoughts and actions pure before the Lord. This book specifically examines the tendency of women to compromise their sexual integrity not by physically committing adultery, but by emotionally and mentally fantasizing about other people and/or unfairly comparing their husbands to other men. Ethridge conveys in her book that if women don't guard their hearts and minds, they'll go down a slippery slope of rationalizing sexual thoughts and behavior that can be devastating.

The Sexually Confident Wife: Connecting With Your Husband
Shannon Ethridge / Broadway Books
Unlike some of her other books, this book contains very few Scripture references and was definitely written for a wider audience beyond the Christian community. Don't let that compel you to disregard the book, however. Ethridge continues to write through her Christian perspective on marriage and sexuality. She is a phenomenal writer. This book has a bit of a dual personality. In the first part of the book, she offers many insights on how a woman's sexual past impacts her marriage. Ethridge shares extensively and vulnerably about her own sexual promiscuity and sexual abuse. I admire her compelling willingness to be so real. In fact, her section on sexual abuse is an incredibly well-written exploration that is the best I've read so far on sexual abuse. As for the other personality of this book, it definitely is an extensive "how to" guide on marital sexual satisfaction. It goes into detail on positions, sexual aids and questions that many women want answered but possibly have always been afraid to ask. Great book. It's encouraging to see a book that values the sacredness of marriage and the tremendous richness in amazing sex.
Sex and the Supremacy of Christ
John Piper and Justin Taylor, editors / Crossway Books
Rather than a book written by one author, this book is a compilation of essays by 13 authors. I absolutely loved this book. It is not an easy read, though. It is a deeply theological book that covers many topics. I found it incredibly insightful, thought-provoking and well written. Like I said, though… it's not light reading.

Sex God: Exploring the Endless Connection Between Sexuality and Spirituality
Rob Bell / Zondervan Publishing
Bell wrote this when in his mid-30s, but this book sounds like it's written by a twentysomething. I offer that as a compliment, because I like the writing style. It reads like you're having an on-going dialogue with Bell and you get to hear all the thoughts in his head. (Some people may find this annoying). It's a relevant theological book, in a rambling sort of way. The first part of the book is more about relationships in general and how God created us incredibly relational. The last 2-3 chapters really focus on marriage. I found Bell's comments profoundly accurate and revealing. I liked the book tremendously, especially the last few chapters.

Romancing Your Husband: Enjoying a Passionate Life Together
Debra White Smith / Harvest House Publishers
Great biblically-based book that encourages wives to take more initiative in expressing love to their husbands. Smith recognizes that as women, we often wish our husbands would simply be more romantic and do the little (and big) gestures that affirm to us we are indeed loved. We wait around and often find ourselves disappointed when our husbands don't read our minds on our deep need for this affirmation. With specific suggestions and encouragements, she explores something wives would be wise to consider…that they be the ones to introduce more romance into their marriages. She does tackle some conflict issues, but I feel the bulk of the book is aimed at marriages that are already fairly stable. Smith wants to help women better understand their husbands and learn how to be playful and loving in ways that strengthen the relationship.
My reading list is long, so as I read more books on this topic, I'll add them to this page. I have more than 100 books on my "to read" list! Do you know of great Christian books on sex? Please let me know in case I haven't heard of them yet! jksibert@cox.net
Copyright 2018, Julie Sibert. Intimacy in Marriage Blog. Links may be monetized.
Never want to miss one of my posts?  Subscribe via email on this page.  And be sure to join my more than 9,000 followers on my Facebook page and 10,000 followers on Twitter.
PURSUIT OF PASSION:  Now Available in PRINT and Ebook!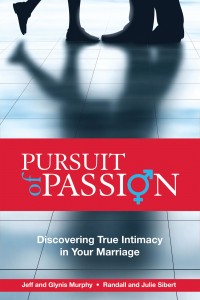 A safe place for married couples to buy sexual aids…

(aff.link)