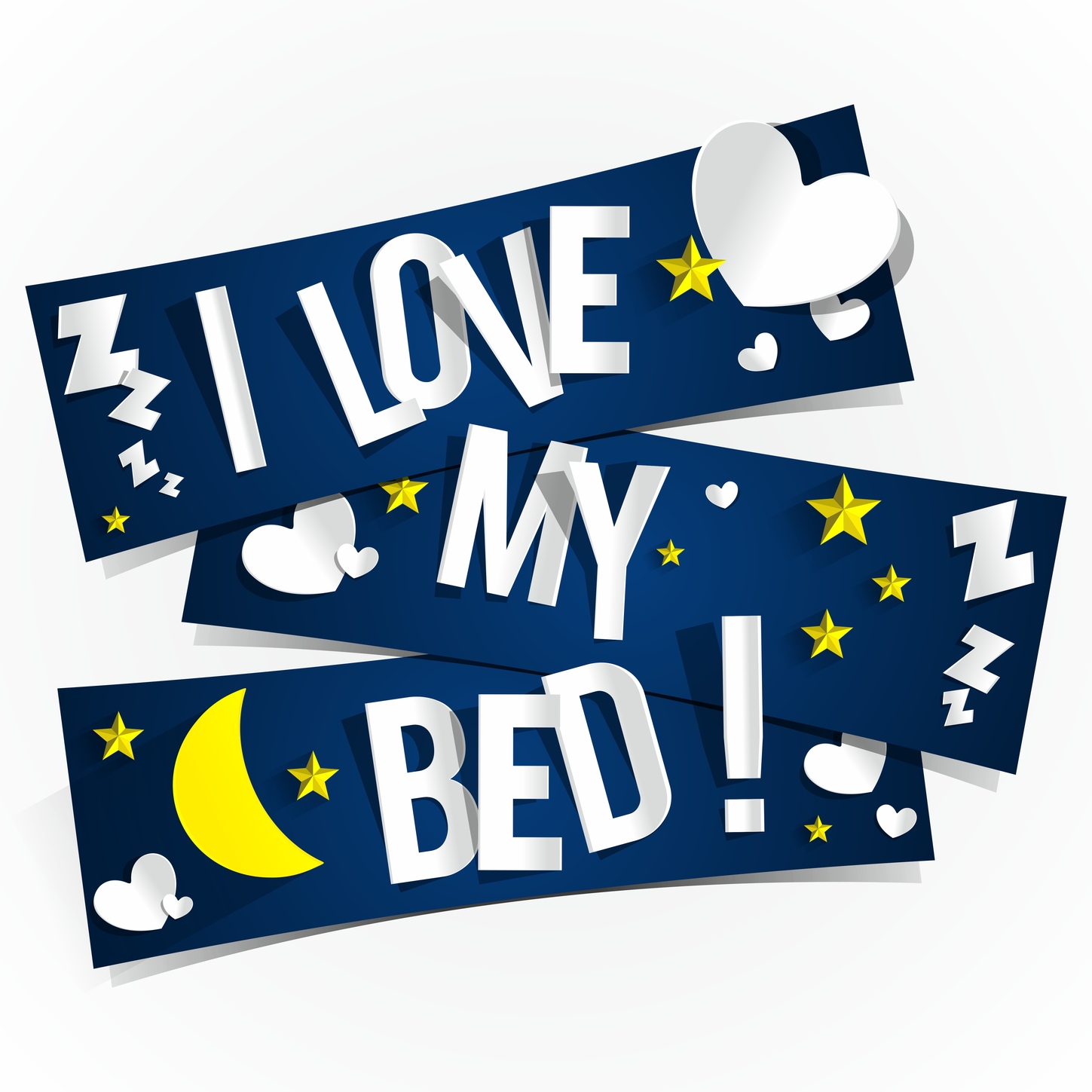 Several years ago, my grandmother passed away and we inherited some money. One of our first purchases was a quality bed. It was one of the best sexual decisions we have ever made!
Even now, nearly a decade later, my husband and I sometimes lay down at night and say out loud to each other how much we love our bed. It's that good.
Some people think a bed is a frivolous expense and that any ol' bed will do. I couldn't disagree more.
I have friends who have slept on the same bed for so long there are indents in the mattress where they lay each night. The bed is worn out, but they just can't bring themselves to buy a new bed.
I will get to the sexual benefits in a moment, but let me start by saying a decent bed can be revolutionary for your general health and wellbeing. Our bodies crave quality sleep, and because most of us do indeed sleep in the same bed each night, it's just good wisdom to make sure that bed is going to aid in good sleep.
For about the last year we had our old bed, I would wake up each morning almost unable to stand. I kid you not. Horrible pain would develop in my hips overnight, to the point that I was beginning to think there was something seriously wrong with me medically.
And then we bought a new bed.
And the very first morning after sleeping in it, I stood up like nothing had ever been wrong with my legs and hips. It was mind-blowing. (For me at least, but maybe I'm easily impressed?!) Even if you don't have debilitating issues with your back, hips or legs, most health professional agree that getting a good night's rest is priceless.
So now let's talk about how a better bed can lead to better sex in your marriage. Here are a few things to consider:
1. A firmness that is comfortable.
Come on, kids. I'm talking about the mattress. Let's stay on point!
Finding the right firmness means you'll have to go lie on a lot of beds. I suggest a reputable furniture or mattress store, rather than walking aimlessly around your neighborhood asking people if you can climb into their beds. (Although I have heard of people discovering a great mattress when they were a guest at someone else's home or in a hotel).
Stores that sell mattresses are totally used to people lying on them. And you will start to discover quickly what you like and don't like. There are definitely a lot of choices. Whether it's a sleep number bed, memory foam, a regular mattress, or a combination of some of those, it truly is astounding the choices available to you.
There are also quite a few mattress companies online now and many have great reputations and return policies. If you know someone well who has gone this route, I would be bold and ask if you could come lie down on their bed and see what it feels like. Just an idea.
We decided on a memory foam bed and have never regretted the decision. They do tend to trap heat a bit more, but we solved this by buying a mattress cover that has some kind of cooling material that supposedly NASA uses. Who knows. That might have been just a sales gimmick. BUT I will say it works. We put it on in the summer.
A firmer bed will give you more leverage when having sex, meaning that you don't sink into the mattress so much when having intercourse. Regardless of how firm the mattress is, if it is a quality mattress with comfortable support, you won't be distracted during sex by springs or loose padding or saggy spots.
2. A width that gives you some room to play.
Again. I'm talking about mattresses. Ha! If you have the space in your bedroom, I highly recommend a queen or a king. I know for some couples, you have room only for a full, and you've grown used to being that close. But if you can go bigger, then do.
From a sexual standpoint, having a bigger mattress does give you a bit more room to play and try different positions (even midway through lovemaking), without the fear of falling off the bed.
We actually having a California king, and we chose the ability to individually raise and lower the head and foot of each side of the bed. The only caveat I do offer on this is that there is a very narrow split down the middle (because essentially we have two mattresses side by side on one frame to accommodate the independent raising and lowering function). So the split initially would distract us during sex when we first got the bed. But we are creative lovers and have worked around it. Let's just say we know our bed.
Sure, going with a larger bed may give you a little less walking space in the bedroom, but if you can swing it without feeling super cramped, I would do it. Better to have a bigger bed and less floor space than the other way around, in my opinion.
3. A quietness that gives you freedom
Some old beds are squeaky and loud. So when you buy a new bed (especially if you also are investing in a new frame and headboard if they are somewhat worn out), you get the added bonus of more silence when you make love.
The bed just isn't as loud when you have sex on it. This loosens your inhibitions, especially if you are concerned about kids hearing you. And it's just less distracting.
When it comes to buying a new bed, I'm not going to lie. There may be a bit of sticker shock. I was floored to discover you actually can spend $10,000 on a mattress. BUT the good news is that most are not in that Cadillac range.
And if the price initially feels too overwhelming when you first start shopping, then make it a goal to start setting money aside. Tax return money? Put it toward a bed fund. Gifts of cash for Christmas from relatives? Put it toward a bed fund. A few overtime shifts? Put it toward a bed fund.
You get the idea. Before long, you'll have socked away enough money to lay down on a bed, so that you can literally lay down on a bed. And do other things on the bed too!
A quality bed is one of the best investments you can make in your general health and your sexual health. Why not start investing soon?!
For more reading, cruise through my list of past posts. as well as my page with a bunch of posts on orgasm.
And I have a 5 video series available on building better sex in your marriage. Great way to invest in your marriage!  You can find out all about it at this link:  Better Sex in Your Christian Marriage.
Copyright 2020, Julie Sibert. Intimacy in Marriage Blog. Links may be monetized.
Never want to miss one of my posts?  Subscribe via email on this page.  And be sure to join my more than 10,000 followers on my Facebook page and 11,000 followers on Twitter.