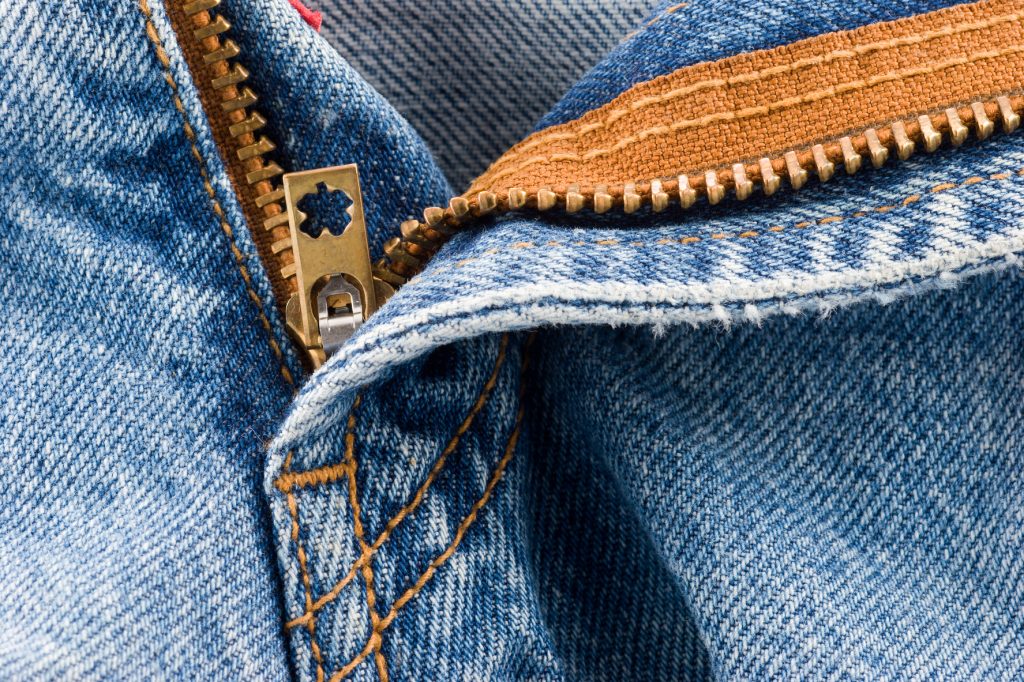 I know what some of you are thinking.
"What's the big deal with him seeing me undress?!  It's not like he's never seen my body before."
Or possibly others of you reading this are struggling with body image, and you're not giddy one bit at the idea of your husband seeing you naked, let alone seeing you get naked.
But letting your husband see you undress might be a bigger deal than you realize.
It might be a pathway to sexual oneness and playfulness that you've thus far left untapped. And you may be surprised to discover that taking your clothes off isn't just arousing for him, it's arousing for you too.
As many a wife has happily discovered, sexual seduction is never just about the person being seduced.
Here are 3 reasons it's sexy to undress for your husband:
1. He Doesn't Get to See Other Women Undress.
Here's the thing gals.  You're it for him.
You're the only woman he gets to see do this undressing thing.  If he is a good upstanding Christian guy, he is trying (and likely succeeding) in keeping his focus on you.  And not that he needs to be rewarded for doing what Christ has called him to do, but for the love of God, reward him already!
Consider it a privilege to undress for him.
If you feel nervous about doing it, ask him to help you undress. That can be quite the turn on all the way around.
2. He is Visual.
If he's like most guys, he is visual.  There's just something about a woman's body that a man finds attractive. Your husband wants to see your curves. Your softness. Your breasts. Your hair.
Everything.
"Yeah, but Julie, my body doesn't exactly look like a Victoria Secret's ad."
Hey, even the women in the Victoria Secret's ad don't look like a Victoria Secret's ad in real life. Our idea of authentic beauty has been hijacked by photoshopping, good lighting and a whole slew of professional make-up artists and hairstylists.
And you know what?  Your husband doesn't want the airbrushed model anyway!
He wants you — the woman he does life with.  The woman who gave him babies.  The woman who fixed him dinner and dropped the kids off at baseball practice.
He wants his wife, because the most amazing thing about building amazing sexual connection is doing it with the person you literally said you would die for.
There is nothing sexier than a marriage covenant lived to God's fullest imagination.
Your husband doesn't just want to lay his hands on your body. He wants to fix his eyes on it as well.
3. It's Good Foreplay.
Most married couples spend years — even decades — together.
That's a lot of ground for familiarity in lovemaking.  It's easy to fall into a sexual routine that we could recite with our bodies without even thinking.
I get that there's a comfort in predictable sex. But there's also excitement and opportunity in sexual play and allure.
Undressing for your husband is good foreplay, because it forces the two of you to slow down a bit, take your time with arousal, and extend an invitation to touch one another.
Still unsure about all this? Just remember that you're undressing for an audience of one, in the privacy of your bedroom. This isn't America's Got Talent. It's sexual intimacy with the man you love.
Let go of your inner critic and stop overthinking it.
Enjoy the journey, because I kid you not, there's a lot of great sex to be had in the journey.
And for more posts on body image, consider these…
A Body that Never Quits (possibly my favorite post of all time)
The Secret to Stopping the Body Image War
Are Body Image Struggles Destroying Sex in Your Marriage?
Body Image: The War Between Feeling Shame and Finding Freedom
Copyright 2016, Julie Sibert. Intimacy in Marriage Blog. Links may be monetized.
Never want to miss one of my posts?  Subscribe via email on this page.  And be sure to join my more than 9,000 followers on my Facebook page and 10,000 followers on Twitter.