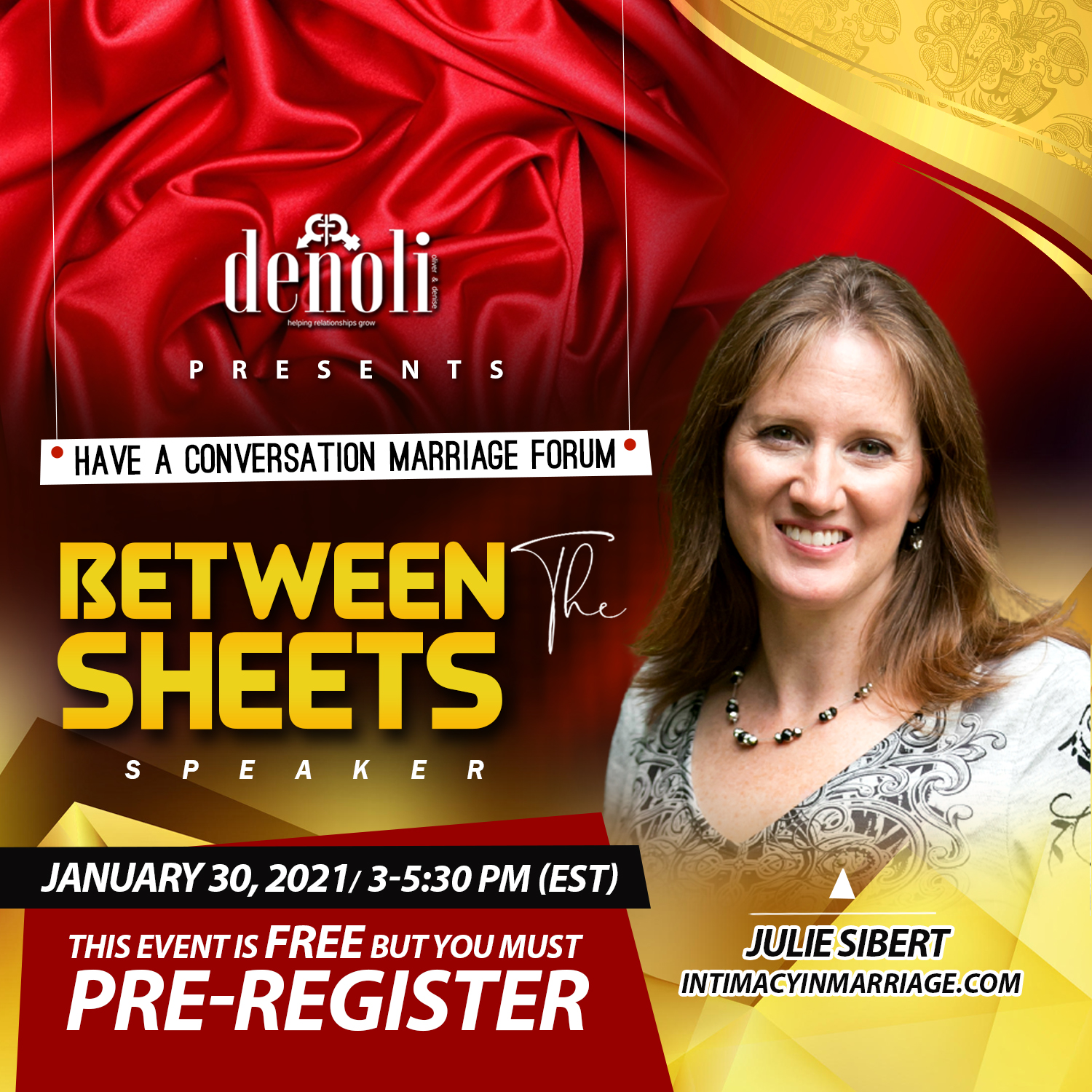 Will you invest in your intimacy in 2021? What does that look like for the two of you?
There are many opportunities available, whether they be books, counseling or online resources. I'm excited today to tell you about one of those resources—a FREE marriage forum!
When Christian marriage advocates Oliver and Denise Marcelle called me, I was excited! They have asked me and other marriage and intimacy experts to speak on their free online marriage forum on January 30.
What I LOVE about forums with multiple speakers is that you can glean from MANY tips what will be helpful for your marriage. Everything doesn't apply to every marriage, but without a doubt there are nuggets of gold for each couple. You won't want to miss those tips that resonate for you and your spouse.
The forum is free, but you do need to register to get all the details. And it will be recorded, so if you can't watch/listen live, you will get the recordings after the fact. So cool!
To find out how to register, go to the below link:
Copyright 2020, Julie Sibert. Intimacy in Marriage Blog. Links may be monetized.