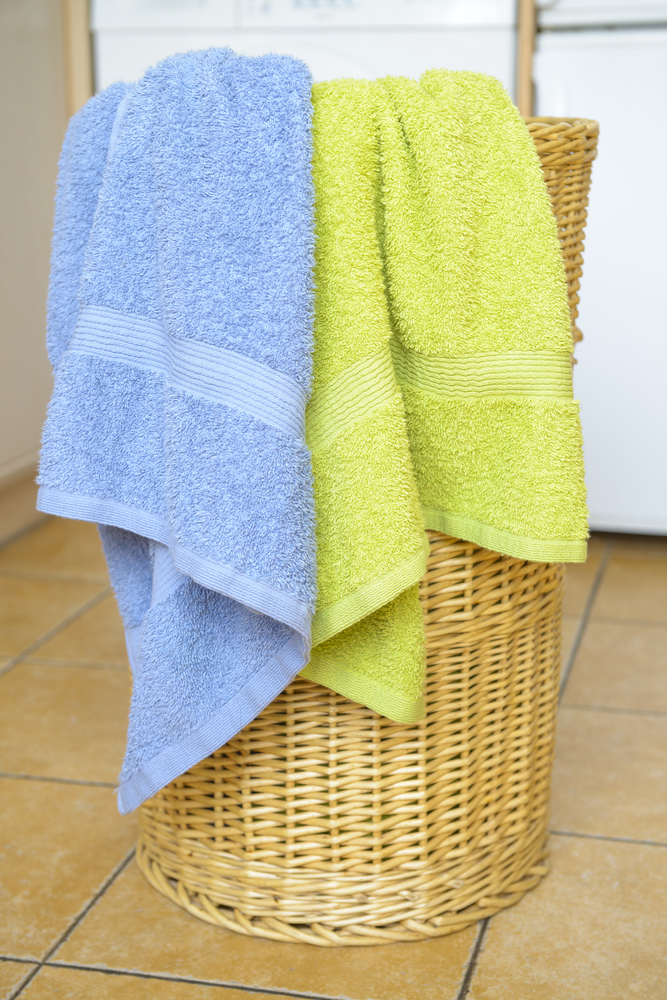 Okay, it's not a huge mess.
But all those romantic movies would have us believe that nothing at all is getting on the sheets when two people have sex. No one seems to be asking for a towel or eyeing the shower after all the frisky behavior.
Make-believe sex is just a lot cleaner than real-life sex, because real-life sex is… um… real.
Sex is messy, right?
And this includes even when you are using condoms, which we did for a portion of our marriage when we weren't trying to get pregnant and before my husband had a vasectomy. Suffice to say, we don't use condoms now.
So there's the messiness of semen, and for some couples there is the mess of female ejaculation (I wrote about that here and here, in case your curiosity is getting the best of you).  Depending on how rigorous your lovemaking is, it also can be a fairly sweaty endeavor.
And if you use lubricant, that can add some stickiness and messiness to the encounter. (I reviewed a whole bunch of lubricants here and here, if you want some ideas on lubricants).
Mind you, I'm not talking negatively about all the messiness of sex. I personally don't mind it at all. But it is helpful to be prepared.
A few tips…
1. Invest in a decent waterproof mattress cover
I'm not referring to the cheap noisy plastic ones that you put on your kid's bed when they are potty training. Nope. There are some great options out there that are comfortable and not noisy at all.  We bought the one you can find on Amazon at this link.  It will be one less thing to worry about if you know your mattress is protected.
2. Talk about how you feel about the mess
Why is this important? Well, if one spouse wants to immediately clean up after making love and the other spouse wants to lay there for 20 minutes and cuddle, then some discouragement (or resentment) is bound to set in.
But if you have a conversation about how you each feel, then you can better accommodate each other. Maybe go clean up and then come back and cuddle.
Also, when it comes to oral sex, if the wife is not going to swallow, then as a couple they need a plan as to what she is going to do when he ejaculates. Some couples are fine with him coming on her or on himself, whereas other couples may prefer a towel.
Just have a talk about the messiness of sex so you aren't distracted by it.
3. Have a towel handy
A towel may be the easiest thing to use to handle the mess, because it is easy to put under you when are making love and it is easy for cleaning up afterward.
Some couples may use a special blanket. Whatever works for you is what you need to have available. Just don't wait to have it available. Nothing kills a mood quicker than to be in the throes of foreplay and sexual passion, only to have one of you say, "Just a sec. I need to grab a towel."
So there you have it. Three easy ways to deal with the mess of sex.
What about you? How do you feel about the mess of sex? Any tips you would add to the ones I already mentioned?
For more reading, cruise through my list of past posts, as well as my page with a bunch of posts on orgasm.
Copyright 2019, Julie Sibert. Intimacy in Marriage Blog. Links may be monetized.
Never want to miss one of my posts?  Subscribe via email on this page.  And be sure to join my more than 10,000 followers on my Facebook page and 11,000 followers on Twitter.