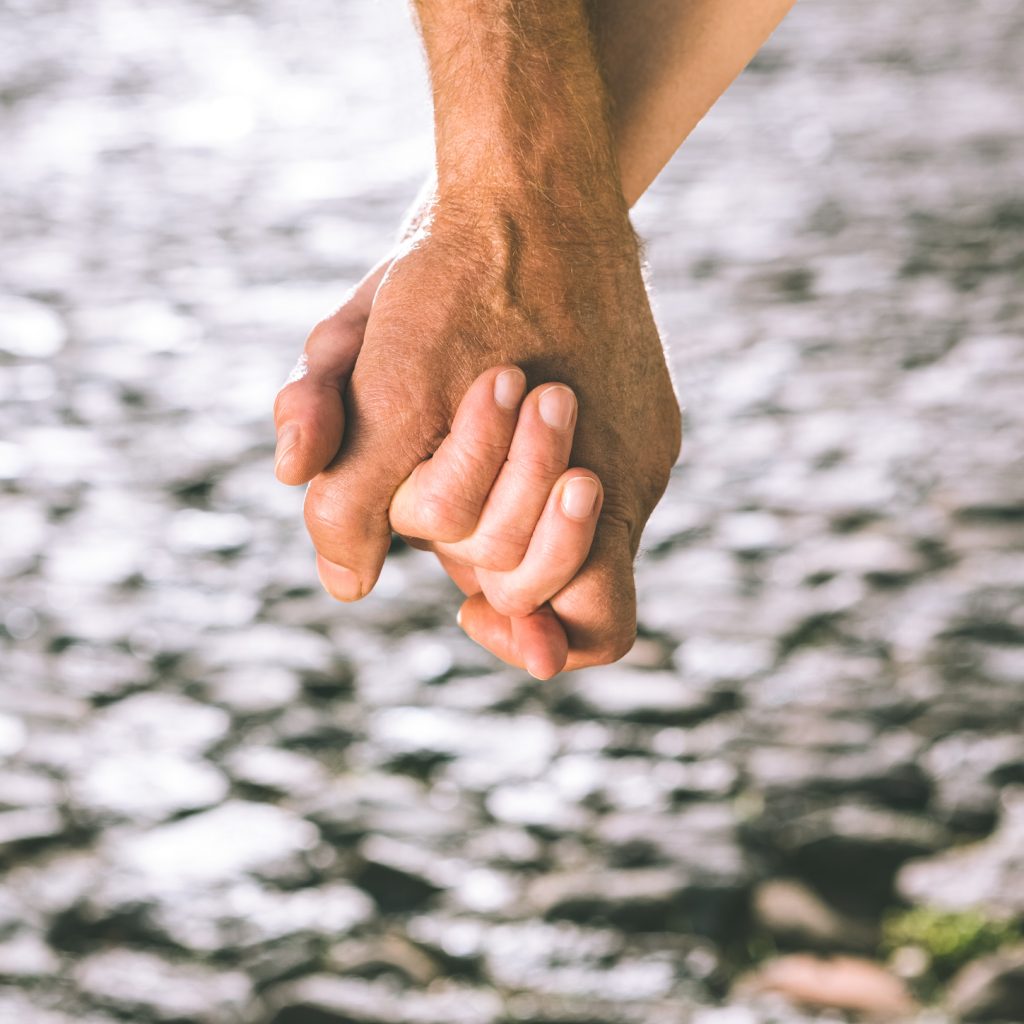 Today I share a guest post from a reader who has a powerful story of what it took to enjoy and pursue sex in her marriage.
I trust that she will inspire other women struggling with intimacy.
I was beyond encouraged when she reached out, and I am humbly grateful she said "yes" when I asked her to write her journey for you:
My husband and I have been married for 7 years now. We married when I was 21, and I would have to say that I was blissfully naive about all things regarding sexual intimacy.
I knew it was supposed to be good; that God designed it for husband and wife; that it was the "glue" that keeps a marriage together. But in the words of Julie Sibert, "I didn't know what I didn't know."
I didn't know that it would take work. I didn't know that it wouldn't necessarily come naturally. I didn't know that taking the pill would affect me so much. I didn't know that 4 years down the track, I would still not know if I had had an orgasm or not.
There were a lot of things I didn't know in the early years of our marriage, but sexual intimacy topped the list.
During our early years of marriage, I really struggled with sex. In my mind it was supposed to be easy. I loved my husband, found him attractive and desired to be close to him, but I found sex hard. While we were dating, it was always, "No, stop, we shouldn't do this or that, in case it leads to this or that."
But once we got married, those feelings stayed.
I found it hard to let go of my inhibitions, to feel comfortable enough to fully give myself to my husband. I was scared of my feelings, of letting myself feel pleasure and of letting my husband see me experience pleasure. I tried, as best I could, to enjoy it, but would often be left feeling empty and used.
More often than not, I would end up crying afterwards, confused as to why I was feeling this way. My poor husband! It was not his intention to make me feel like this at all, and I must point out that he is extremely loving and understanding.
I tried hard to be "available" when I could. I'd feel guilty saying no too often, so would give in to his advances if I thought it had been awhile. I had sex out of duty, because I had to.
This went on until the birth of our first son, 4 years into our marriage. When he was 3 months old, we struck a curve ball. All other areas in our marriage were great. Our failing sex life didn't appear to be having a negative effect on our friendship intimacy. We were happy. Or so I thought.
Then I was taught a lesson in grace and forgiveness. My lack of communication and my indifference to our sexual challenges lead to a bomb shell being dropped into my lap.
I then had to make a decision. I could throw a massive hissy fit, blame it all on my husband and forever hold it against him. OR I could fight for this area in our marriage.
God opened my eyes to what was actually going on. By refusing my husband and not fully giving myself — my whole self — to him, I was cheating him. I was disobeying God's Word and was letting the enemy have a foothold in our marriage. This was a turning point for us and the beginning of our journey towards authentic sexual intimacy.
I liken sexual intimacy to a journey, because it is one!
So often I think young Christians enter marriage thinking sex will be easy, something that will come naturally and that won't require much work; I know I did. I think God designed sex to be within marriage for the very reason that it is a journey that takes time to master.
Marriage is a covenant relationship between two people who have their whole lives to walk this journey of sexual intimacy. I think if we enter into marriage knowing that it may take time to get it right, that communication is key and that you have to teach each other (and yourself) what feels good and what doesn't, maybe there wouldn't be so many disillusioned, frustrated husbands and wives out there.
At our turning point, we didn't suddenly go from ho-hum sex to mind-blowing-out-of-this-world orgasms. It's been a journey. It's been a slow journey too. I had to make changes to the way I thought about sex.
For me it all starts in my head. I had to make an intentional effort to focus my thoughts and fully engage in the moment. I had to learn about my body and let go of my inhibitions. I had to feel comfortable in my skin and then feel comfortable enough to be completely vulnerable with my husband.
I had to learn to communicate and to tell him what I liked and what I didn't. I found this hard, but it helped us a lot when I finally found my voice in the bedroom. I also learned just what sex means to my husband. Now this was eye opening!
During the early years, I was saying "yes" even when I didn't want to, because I thought sex was all about the physical release for my husband, and if I didn't meet that need, he would find it somewhere else. I thought it was good enough to just show up, offer myself and say "hurry up and get on with it then." I guess that's where my feelings of being used stemmed from.
I have now learned that sex means way more than that to him. His needs were not being met by me just showing up and letting him achieve physical release.
Intimacy is what he was craving. He wanted me, not just my body. He wanted all of me and he wanted to express his love for me by bringing me pleasure.
He also wanted me to want him; to desire him. It's an emotional need not just a physical one.
That knowledge changed the way I viewed sex with my husband. This was something that required and deserved my full participation and enjoyment.
We came a long way just by me changing my attitude and choosing to intentionally prioritize and pursue sexual intimacy. My husband was also on a journey, and he was striving hard to play his part in nurturing this area too. But it still wasn't amazing.
Then I stumbled across Julie's blog Intimacy in Marriage. This changed everything.
Previously, we felt like we were on this journey alone. I had no idea who I could talk to or ask advice from and I hadn't found Christian sex books all that helpful. It was my experience that wives don't talk about this topic, and when sex was mentioned, it was usually complained about.
How do you bring up your struggles and frustrations without embarrassing yourself or someone else?
I didn't know if our experiences were normal or not. But Julie's blog really hit the spot for me. Without even knowing it, she was my mentor, answering my questions and encouraging me. She challenged me, gave me tips and tricks to help experience orgasms, all within a very biblical viewpoint.
I found freedom from reading her posts and those of the other Christian sex bloggers she links to. Through reading their experiences and encouragement, it helped me to finally let go of the last insecurities that were holding me back. I found freedom and my husband and I are both loving it.
I wish I had stumbled across it sooner! My love and affection for my husband has increased. I enjoy doing things for him again. I no longer have sex just for my husband; I do it because I want to, because it's fun and exciting and pleasurable.
We have three kids aged 3 and under, so my life is busy and stressful.
I'm so thankful that even among the late night feedings and early mornings, the stretch marks and nauseous morning sickness, the demanding needs of babies and toddlers, I chose to pursue sexual intimacy.
I found Julie's blog after our third child was born, so to say having young kids limits your sex life is a lie. Ours is better than it has ever been. It all depends on where you place your priorities. I don't think I could cope now without the intimacy my husband and I share. He lowers my stress and gives me something to look forward to after a long day being a stay-at-home mum.
I know from reading the comment section on the blogs that my story is not unique. So many husbands are crying out for more intimacy with their wives and constantly being refused. My heart breaks for them and I now feel I have to reach out to these wives.
I want to share my story, get alongside young wives and encourage woman in their sexual journey. The enemy has a strategy. He is deceitful and manipulative. He knows God's plan for marriage is for a husband and wife to come together and experience immense pleasure from each other.
Satan throws everything he has at tempting couples into sex before marriage, outside of God's plan. Then once they are married, his strategy changes and now his goal is stop them from having a fulfilling sex life.
Have you noticed that it is not just Christian marriages that complain that sex is often non-existent? Doesn't the saying go on all the sitcoms and from the guys at the bachelor party, "Once you get married, the sex stops."
It doesn't matter if you believe in God or not, marriage is a covenant relationship designed to mirror Christ and His church, and the enemy will stop at nothing to destroy that and his number one strategy is to exploit and corrupt sexual intimacy.
So we need to fight for it. Encourage one another and seek help when it gets hard.
I love where my husband and I are at at the moment and I know he does too. We are still on this journey together and I am now no longer naive enough to think that we won't come across struggles as the years go on.
But it is my hope and prayer that the highs far outweigh the lows, and I hold onto the truth that it just keeps getting better and better with age!
Aren't you glad she had the courage to speak up? I know I am! For more reading, consider my page that lists all my posts, as well as my page that lists posts specifically on sexual pleasure.
Copyright 2016, Julie Sibert. Intimacy in Marriage Blog. Links may be monetized.