I am fortunate to be in good company in the world of blogging about marriage. I have the best blogger friends! They were generous to put together the below post for me. Great stuff here!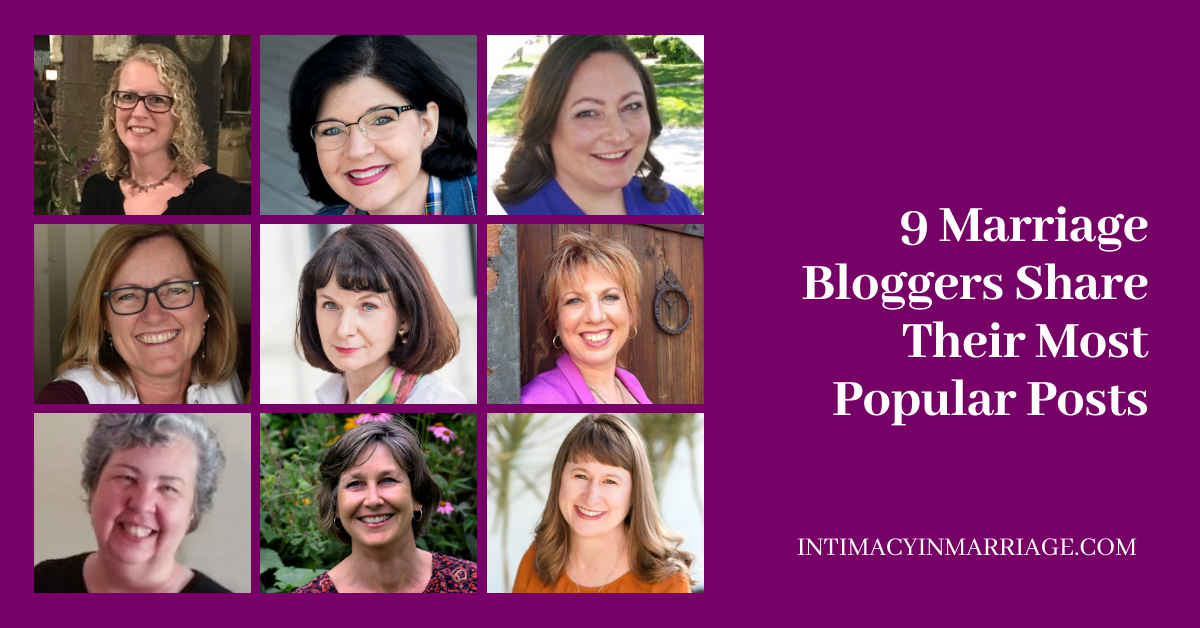 Site stats are an interesting window into what couples are most interested in reading about on a marriage blog.
Today, nine friends and marriage bloggers are sharing the most popular posts from their own sites. You might be surprised by a few of them (I was!), but if you haven't read these posts, it's time to click over and see what has attracted so much attention.
You'll likely find some great insights for your marriage!
Kate & Brad Aldrich, One Flesh Marriage
12 Ways to Ask for Sex Tonight
Bonny Burns, OysterBed7
Chris Taylor, The Forgiven Wife
Debi Walter, The Romantic Vineyard
Clue Date Night with a Sexy Twist
Gaye Christmus, Calm.Healthy.Sexy.
Essential Oils for Sex and Intimacy
Sheila Wray Gregoire, To Love Honor and Vacuum
10 Ways to Make Sex Feel Great for Your Husband
Lori Byerly, The Generous Wife
Ruth Buezis, Awaken Love
Frenulum Orgasm – A New Delight For Him
J. Parker, Hot, Holy & Humorous
Penis Size: From the Wife's Point of View
Which post titles surprised you? Or what did you learn that you can put into practice?
For more reading, you can cruise through my list of past posts, as well as my page with a bunch of posts on orgasm.
Copyright 2020, Julie Sibert. Intimacy in Marriage Blog. Links may be monetized.
Never want to miss one of my posts?  Subscribe via email on this page.  And be sure to join my more than 10,000 followers on my Facebook page and 11,000 followers on Twitter.