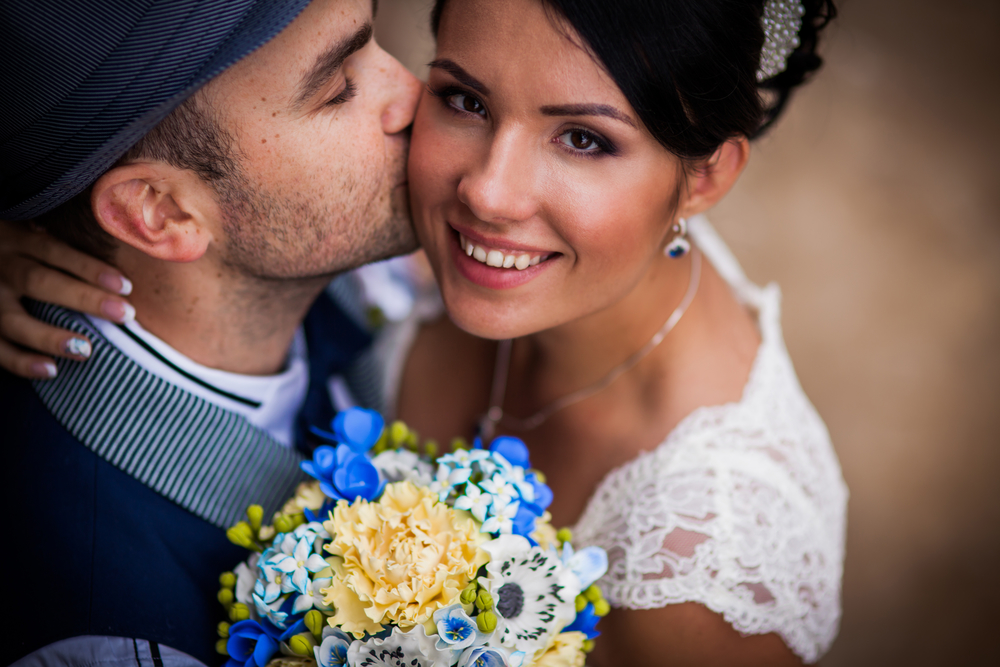 Before speaking at an event awhile back, I asked some of my friends who had been married a couple decades or more what they wish they would have known about sex early in their marriage.
Nearly all of the answers I received were written as regrets; feelings of not being able to completely reclaim lost ground.
One friend told me she wished she and her husband would have been more sexually adventurous when they were first married, before age and physical restrictions made certain positions impossible. Knee replacements and back issues that can show up as you get older are not always conducive to sexual creativity.
Another woman spoke about years of missing out on sexual pleasure, all because she didn't speak up about what she needed. Fortunately, she eventually spoke up, but there was nothing she could do about the years gone by without having an orgasm.
Another friend spoke of wishing she paid closer attention to the reality that sex for her husband  was a primary way for him to connect emotionally with her. Not appreciating this "caused so much unnecessary heartache" for both of them.
Another gal said she wished she and her husband would have had at least a few conversations about how sex potentially could change once they got older.  While her sex drive was still incredibly high as they aged, both her body and her husband's body were not always in sync.
Arousal didn't look as it did when they were younger.  He struggled getting and maintaining an erection. She found herself missing the sexual frequency they had early in their marriage when everything seemed to "click" fairly predictably. By the time the struggles arrived on scene, it was awkward to talk about what they naively assumed would "never happen to them."
And another woman held on so tightly to the shame of having had sex before she was married that she wouldn't allow herself to enjoy sex once she was married. Not surprisingly, clinging to shame and refusing to believe she truly was forgiven caused huge sexual struggles for her and her husband. She still equated pleasure with something sinful.
Granted, you can't anticipate everything. You just can't.
But if you are are young and newly married, I encourage you to be intentional about enjoying and nurturing intimacy now, as well as coming to terms with anything sexual from your past.
Building a foundation of healthy sexual intimacy does a couple of things.
First, if you figure out early in marriage how to thoroughly give and receive sexual pleasure and revel in your sexual oneness, it's less likely you will look back with regrets on this area your marriage.
I've spoken of sexual regrets before, as I glance back on my first marriage where I knew there were problems between us sexually, but I did nothing to address those struggles. He didn't either, but I still shoulder a lot of regret about what could have been had we looked at those struggles squarely and actually did something.
Second, making sexual intimacy a priority and a mutually-valued aspect of your relationship sets a good "normal" in motion. As I have often said, whatever direction we walk long enough becomes our normal. A healthy normal is usually intentional.  You have to make the decision it's worth it, and that includes sex in marriage.
If you are newly married and sex is already a struggle, don't wait for things to magically improve. (News flash. They won't magically improve).
Instead, look within your own heart and outward at your spouse and resolve to lovingly have hard conversations. Seek to understand each other sexually.  Dig into God's Word, pursue a mature and godly confidante, read a book or two, check out the growing list of Christian resources on sex in marriage.
I and a whole host of other like-minded people want to spare you of sexual regret. We've been in the trenches of our own sexual struggles, as well as hearing other people share about theirs.
We are heart-bent on making sure the learning curve for you is not so steep.
Do you want to look back with a lot of regrets about sex in your marriage? Or do you want to look back on nurtured sexual intimacy throughout your marriage?  How you ruminate about those questions says a lot.
Because you are reading this post, I think I already know how you would answer.
Don't forget to check out When You Look Back on Sex in Your Marriage, What Will You See?
Copyright 2018, Julie Sibert. Intimacy in Marriage Blog. Links may be monetized.
Never want to miss one of my posts?  Subscribe via email on this page.  And be sure to join my more than 9,000 followers on my Facebook page and 10,000 followers on Twitter.