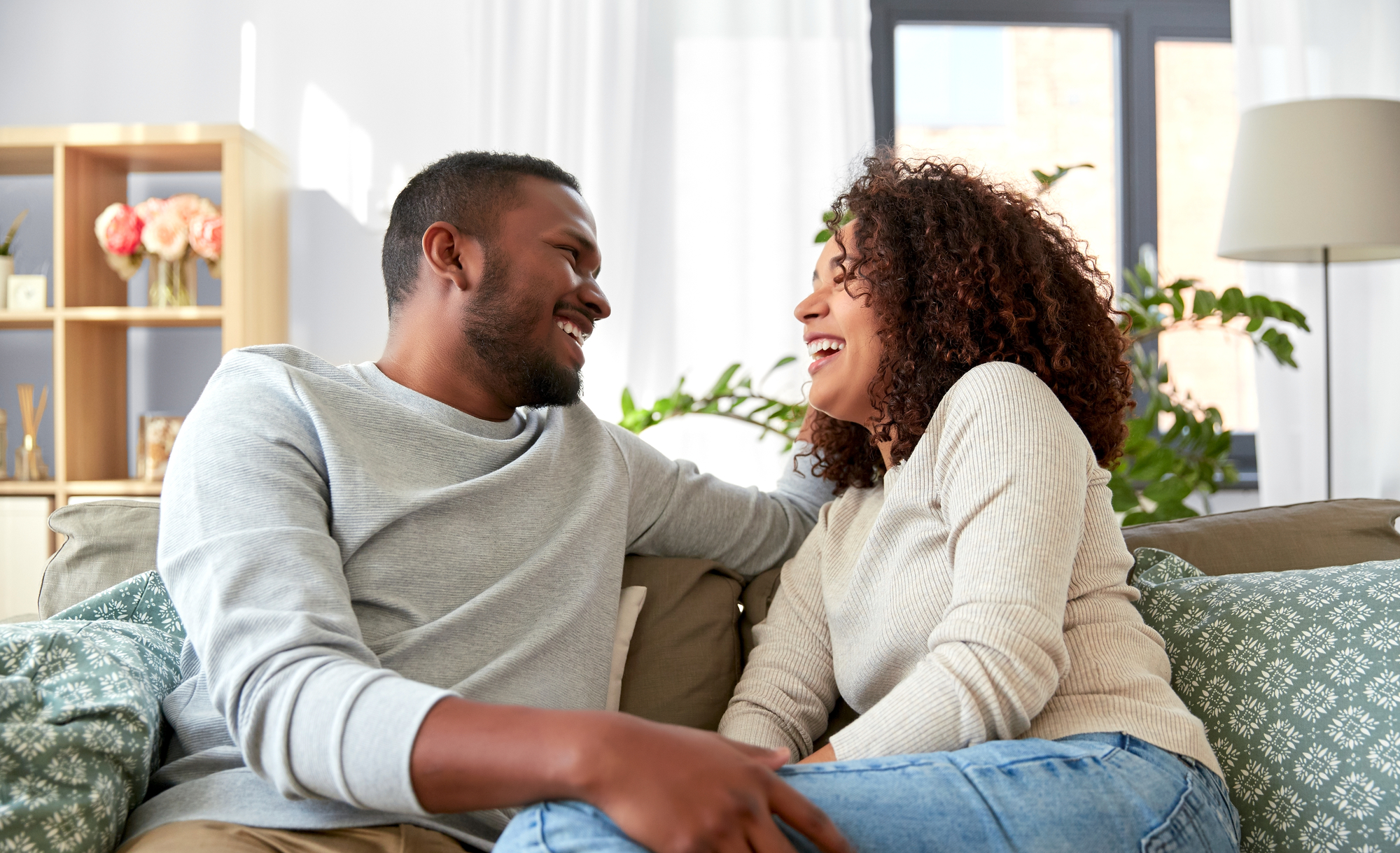 When was the last time sex in your marriage was fun?
If you rarely or never have fun getting frisky with the person you married, this post may help you infuse amusement and joy into your lovemaking.
If, though, the reason you aren't having fun is because of difficult unresolved issues surrounding your sexual intimacy, then I encourage you to first tackle those. Understandably, they are sabotaging any fun that is to be had, and this post will likely ring hollow for you.
Disclaimer aside, let's dig into what helps make sex FUN!! YESSS!
3 Things That Make Sex Fun in Marriage
1. A Light-Hearted Attitude
Sexual playfulness thrives in an environment of light-heartedness. If you nurture your overall sense of playfulness, laughter and joking around with your spouse, then that tone is likely to show up in your bed, too.
Key, of course, is respect, meaning one person can't be having fun at the hurtful expense of the other person. Being able to laugh together, share inside jokes and not take yourselves too seriously bodes well for having fun when you get naked.
So if you are struggling having fun sexually, take a look at ways you can start having more fun while clothed. The more fun you have with your spouse, the more "fun" you will have, if you know what I mean! A light-hearted attitude is a vital ingredient for sexual playfulness.
2. Spontaneity 
Is there a bit of mystery and spontaneity in your lovemaking? Do you occasionally start arousing your spouse in ways they didn't expect in the moment?
By its very nature, sexual spontaneity has oodles of potential to be FUN! If your lovemaking has become increasingly predictable (yawn), then why not shake things up a bit?!
I don't know what that looks like for you, but it could be an occasional grand gesture (surprise night at a hotel) or something easier to pull off—a quickie over lunch, a make-out session in the pantry while the kids are watching TV, getting in the shower with your spouse when they least expect it, morning sex, sneaking off to a secluded spot to do a little exploring, and/or being sexually suggestive under the table at a restaurant.
Those are just a few ideas. I'm sure you can think of something. Get the creative juices flowing and I bet some other juices will be flowing! Add a little spontaneity to your sexual intimacy and you're bound to have more fun!
3. Mutual Pleasure
No, I'm not talking about climaxing at the same time. Sure, that can be fun, but few couples have mastered that well enough to have it happen on a consistent basis. What I am talking about is being able to answer the below question with a resounding YES…
"Do we BOTH enjoy sexually pleasing each other?"
To steal a phrase from Tony Tiger, orgasm feels "GRRREAT!!" Sex is more fun when you both regularly experience the intense pleasure and release of orgasm. Oh my! All the tingles. All the intensity. All the feels. So. Much. Fun!
When sex becomes void of orgasm for one spouse, it's no wonder that spouse starts to see sex as nothing more than a chore where they go through the motions, but never really show up. On the other hand, when the two of you together are eager to learn each other's body and what profoundly drives your spouse wild with sexual delight, then I have no doubt you'll keep having fun sexually.
What other ingredients add up to FUN in your sexual intimacy? I already alluded to Frosted Flakes, so maybe incorporate some food?! Just an idea. At any rate, don't delay in having more fun with your spouse sexually!
For more reading, you can cruise through my list of past posts, as well as my page with a bunch of posts on orgasm.
Copyright 2020, Julie Sibert. Intimacy in Marriage Blog. Links may be monetized.
Never want to miss one of my posts?  Subscribe via email on this page.  And be sure to join my more than 10,000 followers on my Facebook page and 11,000 followers on Twitter.