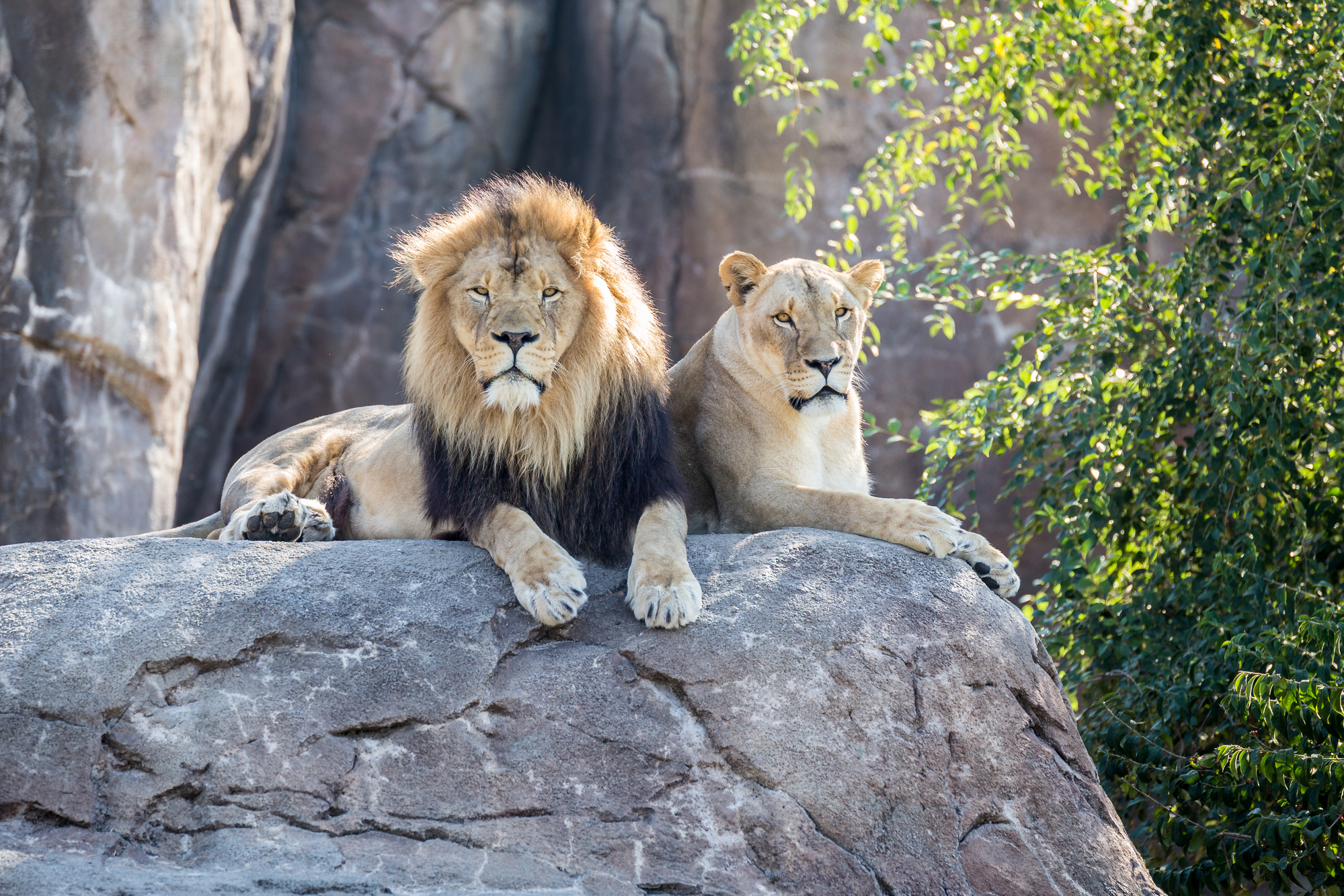 Our youngest son recently did a day camp at our zoo, which happens to be one of the best zoos in the country.
Omaha has Warren Buffett, great steaks, the Men's College World Series. And a phenomenal zoo.
I've been going to this zoo since I was born, as has my husband and our children.
Philanthropists in Nebraska trip over themselves to donate to the zoo; well-known wealthy families pony up millions of dollars to ensure the zoo continues to offer amazing visitor experiences and conservation efforts.
One of my earliest memories is my kindergarten class trip to the zoo. Torrential rain came down, and the teachers and parent chaperones, including my mom, had to usher all of us kiddos into the red petting barn. I still can vividly see and feel that time when I was 6.
When I was a college intern at our local newspaper in the early 1990s, my editors gave me the sweet gig of writing a section cover story about the zoo's soon-to-be-opened multi-million dollar jungle. At that time, it was the largest indoor jungle in the world (not sure if it still holds that claim, but you get the idea. It's big.)
The zoo we have now barely resembles the zoo I knew as a child or as a college student or as a mama of babies. The zoo is constantly changing.
The red barn is no more, as they recently tore it down for a more expansive concession and family area. Soon a sea lion beach will be where the bears once were. An Asian Highlands area opened not long ago, consuming a hillside where prairie dogs once roamed.
As I was dropping my son off one day at his camp, I thought about all of this… this constant change.
It made me think about how marriage and the sexual intimacy within it are also never stagnant.
I'm not saying it's never unhealthy, because intimacy struggles in a marriage can be unhealthy on an epic scale. Sometimes for years on end. (Lest I ever forget this, many of the comments and emails I receive vividly remind me).
When I say sex is never stagnant, I mean that we as individuals are constantly changing as the days and years tick by. And this affects not only how we view sex, but also how we engage in it (or don't engage in it, as the case may be).
So therein exists the challenge. And the opportunity. How do you as husband and wife still nurture intimacy within a marriage and individual lives that are constantly changing?
How do you navigate the positives and negatives of what happens to sexual intimacy the longer you are married?
They are questions worthy of your attention. I so enjoy the sexual confidence my husband and I have now compared to the early years of our marriage. I miss the frequency with which we made love when we were younger, but I simultaneously think our lovemaking now is richer and more fulfilling.
What about you? How have things changed sexually in your marriage? If there is room for growth, how do you desire the two of you grow sexually? (Hint, hint… there's always room for growth).
A year or two years or five years from now, the zoo will look even less like the zoo I know now. The zoo is constantly changing. The same is true about sex in my marriage. Sex in my marriage is constantly changing. What about you?
For more reading, cruise through my list of past posts. as well as my page with a bunch of posts on orgasm.
Copyright 2019, Julie Sibert. Intimacy in Marriage Blog. Links may be monetized.
Never want to miss one of my posts?  Subscribe via email on this page.  And be sure to join my more than 10,000 followers on my Facebook page and 11,000 followers on Twitter.