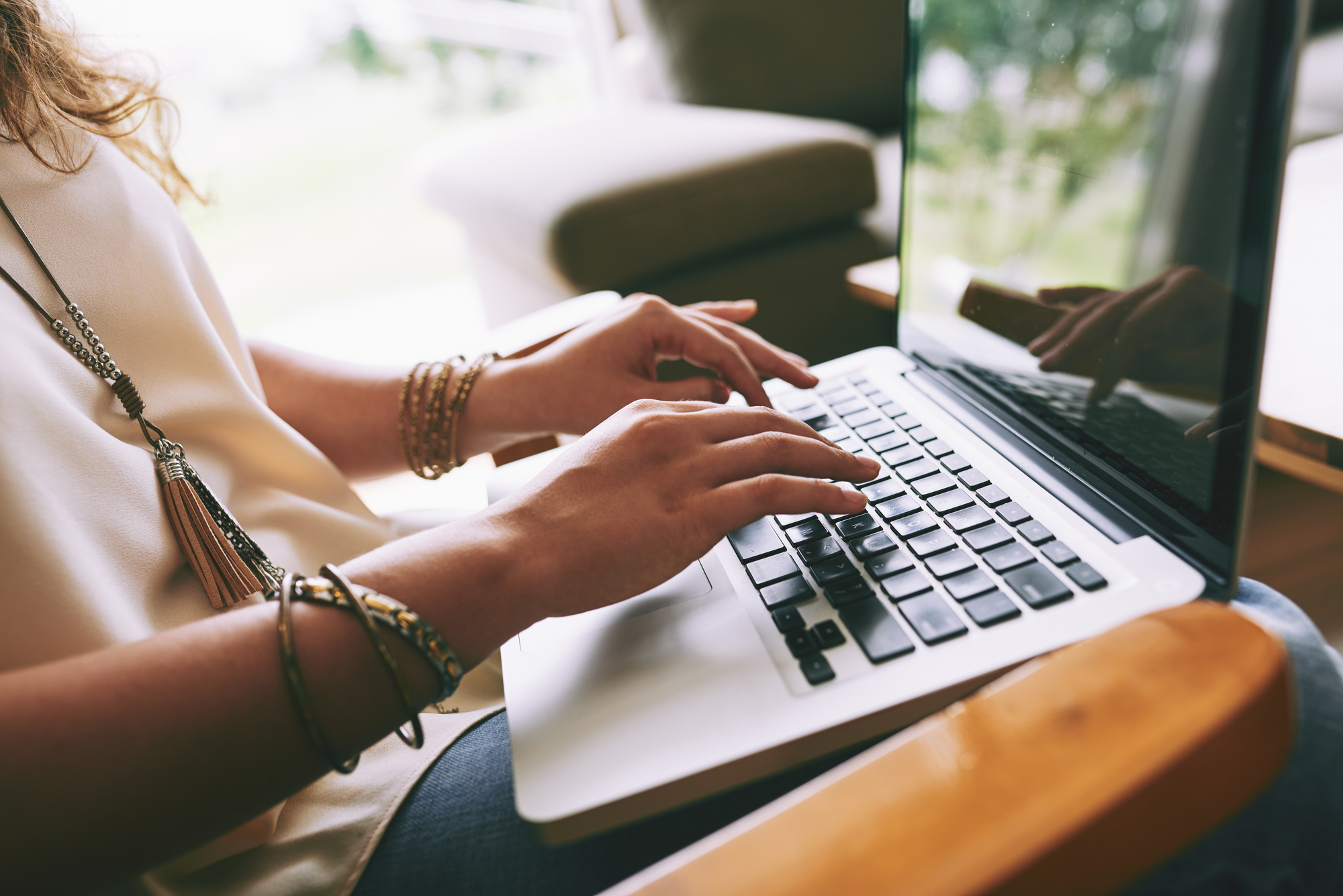 Being a Christian wife who blogs about sex is not all confetti and party hats. (Well, at least not while I'm blogging, if you know what I mean).
Today I thought I would pull back the proverbial sheets, turn up the lights and give you a peek at 5 weird things I deal with as a Christian who blogs about sex in marriage.
1. Oh where art thou, my lovely spellcaster?!
Ahh, the spellcasters. Every now and then, a commenter on my Facebook posts or my blog tries to use my platform as a way to promote spellcasting abilities. I know, right?! Spammy. Cra-cra-crazy on a whole new level.
The comments always follow the same narrative… a "testimony" about how the commenter got her husband back by way of a "spellcaster." They then proceed to give the spellcaster's phone number and name (always something super official and creepy like High Priest Mr. Kookaburra).
If you ever feel tempted to enlist the help of a spellcaster, may God be with you. And your credit limit. I don't think any "spellcaster" is going to be overly concerned about helping you get your man back. But I do think they will expect you have your credit card ready.
2. Uh, are you sure that ring is on the correct hand?
I buy stock photos for most of my posts. Like a lot of marriage bloggers, I'm always on the hunt for photos of married couples. It's a good sign if the models in the photos are wearing wedding rings. One thing I've noticed in stock photos, though, is that sometimes the wedding ring is on the right hand, not the left hand.
I did a little research on this, and actually it may not always be a photographer oversight. The post at this link has some insights on why a wedding ring may be on the right hand rather than the left. (Kind of fascinating).
As a Christian blogger with a predominantly North American audience, though, I will continue to gravitate toward photos with the ring on the left hand.
I probably should grow in not needing to always show a couple with wedding rings. I know from personal experience that the absence of a wedding ring doesn't always mean someone isn't married or that there are problems in the marriage.
My husband hasn't worn his wedding ring in a couple of years, because he accidentally cut off the tip of his ring finger in a lawn mower accident at home, and it is now nearly impossible to get the ring on.
He also works in a job where it would be dangerous for him to have his ring on, so even before the accident, he rarely wore it. We joke about the accident now ("Sure, honey. It was the cold medicine you took that caused you to be a little lightheaded while working on the lawn mower. Yes, of course. Whatever you say, dear.")
Seriously, though, in no way does the absence of his ring make me question his loyalty to our marriage.
And if women are eyeing him and see he doesn't have a ring, I have complete faith he wouldn't give them any opportunity. I mean, come on. The man has lawns to mow. And he has a wife who is pretty enthusiastic about sex. So there's that.
3. Excuse me, what did you say you do?
This never gets old. When I'm at a networking event or meeting people for the first time and they ask what I do, my stock answer is, "I speak and write about sex in marriage. I help people have better sex." That nifty micro elevator speech either puts people on the fast track toward the snack table or draws them in closer for a more elaborate breakdown.
The look on their faces is a weird mix of super fascinated and horribly uncomfortable.
I always imagine that the most ideal place for an acquaintance or stranger to ask me what I do would be near a grill while cooking up some hot dogs and sausages. That would be funny. If I could orchestrate such a scene, I most definitely would, just to have the humorous material for speaking engagements.
I once was at a graduation party, and my friend's stepfather was completely fascinated and animated after he found out I speak and write on sex. It was adorable. I think he could have talked to me for hours. Unfortunate for him, I was in charge of keeping the buffet stocked, so my time was limited.
But trust me. If anyone can talk to one of her friend's parents about sex for hours, it's me.
4. What's with all this banter about God and the Bible?!
Occasionally, some people who comment on my blog are appalled that I write from a Christian perspective.
These comments always crack me up. And I find them so weird. Sometimes the people are really ticked off that I mention God and the Bible and that sex is designed for marriage and that pornography is a horrible choice for getting turned on.
I rarely approve these comments to appear on the blog, because they often are vile and full of profanity. But if I do respond to the person, I usually try to point out the obvious.
"Um, you are reading a blog post on a Christian site. Written by a Christian wife. I'm wondering where that wasn't clear in my hundreds of blog posts. Or in the actual heading on my website."
Anyway, you can't rationalize with commenters like this. They probably are the same people who are genuinely disgruntled that McDonald's isn't serving roasted broccoli.
5. Personally speaking…
I am wired for authenticity. I think there is so much value in being real. It comes incredibly natural to me now to talk about sex. And as someone who blogs about sex, I want to speak out of my own story — and I strive to do that as much as possible.
Where this can get a little weird is that when I share out of my own story, it's not just with a few close friends; it's with millions…okay, thousands…okay, hundreds… who read my blog.
So I try to use good discernment on when sharing personally would cross a line of revealing too much of what's going on in my own bed. My husband appreciates this. I mean, it's not like he purposely cut off the tip of his ring finger so he wouldn't have to wear his wedding ring, right?
Truth be told, my husband actually does love being married to a sex blogger. But I don't think he wants the world to know all the details of our intimacy. So while most people would find it really weird to share about their intimacy, I find it a bit weird to have to try to figure out what not to share.
So there you have it. A few nuggets of insight on the weirder aspects of being a Christian wife who blogs about sex. I'm sure there are some other weird things that just aren't coming to my mind right now. Give me time. I'll circle back.
For more reading, cruise through my list of past posts. as well as my page with a bunch of posts on orgasm.
Copyright 2019, Julie Sibert. Intimacy in Marriage Blog. Links may be monetized.
Never want to miss one of my posts?  Subscribe via email on this page.  And be sure to join my more than 10,000 followers on my Facebook page and 11,000 followers on Twitter.