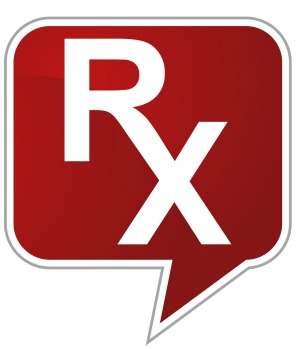 It's the question some will be asking. Maybe you've already heard a sound bite on the news about Vyleesi, a drug the FDA recently approved for treatment of generalized low sex drive in premenopausal women.
Is Vyleesi from AMAG Pharmaceuticals a female Viagra?
Well, not exactly.
Viagra treats erectile dysfunction, not low sex drive. Interesting related trivia, just like sticky notes, Viagra came into the fame for which we know it because the original goal of the product missed the mark. Yup, sticky notes and Viagra—good ol' ingenuity built upon what were originally deemed failures.
Viagra has been hailed a wonder drug, but it doesn't treat low sex drive in men. It increases blood flow to the penis so that a man struggling with erectile dysfunction can get an erection.
Vyleesi, on the other hand, treats generalized hypoactive sexual desire disorder (HSDD) in premenopausal women. HSDD is a fancy way of saying low sex drive with no other known cause. Vyleesi is not the first drug to be approved by the FDA for HSDD in premenopausal women. The FDA approved Addyi (flibanserin) in August of 2015.
Addyi has come under some scrutiny because of risks of using alcohol in close proximity to taking Addyi. Not surprising, the fact that you can't drink alcohol while taking Addyi has created a bit of a marketing steeplechase for the drug's manufacturer, Sprout Pharmaceuticals. The FDA recently issued a labeling change order to Sprout insisting that the warning must stay on the packaging.
There are some differences between the two medications, and one is that Addyi is a pill form and Vyleesi is an injection that women can give themselves prior to sexual activity.
So what are the pros and cons of Vyleesi and Addyi?
I'm not a doctor, so the first thing I would say is that if you are interested in Vyleesi or Addyi, you should talk to your doctor and do a bit of legwork on your own to better understand these prescription medications. (Vyleesi isn't scheduled to be released until September 2019).
One of the most important things you need to keep in mind is that these drugs are meant to address HSDD, which is low sex drive that has no other explanation (meaning, a woman previously had sexual desire and for some unknown reason now doesn't have sexual desire).
In the FDA statement regarding Vyleesi, it specifically says the drug is meant to treat low sex drive that is NOT a result of "co-existing medical or psychiatric condition, problems with the relationship or the effects of a medication or other drug substance."
So if you know your low sex drive is because of other stuff going on in your life, body and/or relationship, then don't look to Vyleesi to be a wonder drug that magically erases those other issues.
Interestingly, how Vyleesi works is still unclear. The FDA and the manufacturer know that it "activates melanocortin receptors, but the mechanism by which it improves sexual desire and related distress is unknown." They know it does something. They just aren't sure how exactly it does that something.
So back to the pros and cons.
A huge pro is the FDA and people who research pharmaceuticals are putting some effort to finding ways to treat low sex drive in women. Men's sexual health has disproportionately received most of the focus in this regard. While I think it is wise to not always look for a pill to fix something, I do recognize that sometimes pharmacology gets it right. We do have medications (like insulin, for example) that legitimately help people deal with medical conditions.
I've had a headache relieved by ibuprofen, I took Zofran when I had severe morning sickness, and I have had more than one urinary tract infection cleared up by an antibiotic. So I'm not against the benefits some medicines can provide.
The jury is still out on whether Vyleesi, Addyi or other similar yet-to-be-developed drugs will have staying power as legitimate ways to treat low sex drive in women. But I'm grateful there are researchers out there researching stuff like this.
As for some cons, as with any medication, you do really need to understand the side effects, the potential risks, the interactions with other medications and so forth. We laugh about all the side effects listed on commercials promoting medications, but the truth is that side effects are listed because they are possible. Side effects are listed because they show up in clinical trials.
The FDA report states, "The most common side effects of Vyleesi are nausea and vomiting, flushing, injection site reactions and headache." In fact, 40% of patients in the clinical trials experienced nausea and 13% of those needed medications to treat the nausea.
Sexy, right?
Clearly you have to weigh the plusses and minuses and look into the eyes of the proverbial question, "Is it worth it?" For some women, it likely will be, especially if the side effects are minimal or non-existent. (I am no math genius, but 40% of clinical trial patients experiencing nausea means 60% didn't).
The other thing I would add could be considered a pro or a con, depending on how you look at it. I have been blogging and speaking about sex in marriage long enough to know that sex drive is an interesting creature, impacted by idiosyncrasies that are not always easy to unpack or understand.
If you have low sex drive, have you put in the effort to figure out why?
Some people see that effort as a con — too much work; too much emotional investment; too much risk of disappointment. Other people, though, see the upside to doing the hard work. Our most enriching relationships are forged in the willingness to put in the heart and time; the give and take; the willingness to see that building anything worth sustaining takes ongoing intentional effort.
Sexual intimacy is a vital part of a healthy marriage. While sex has the potential to cause division in a relationship, it also has the potential to inspire the off-the-charts cohesiveness and joy. The vulnerability and intensity that make sex so amazing are also why it can strike a raw nerve emotionally when we encounter sexual discord.
Sure, there are no guarantees, but nearly everything in life is about banking the odds. What will help you bank the odds of desiring and enjoying sex with your spouse? Are you doing the things that will help you bank the odds?
For some women, Vyleesi may indeed help bank the odds. Like I mentioned earlier, be sure to talk to your doctor about whether you think it is right for your situation and you can read the FDA release at this link.
Regardless of where you land, remember that as long as you and your spouse are married, experiencing incredible sexual intimacy and sexual connection will always be a multi-faceted journey. Prescription meds may play a role, but they are never going to be the entire cast.
For more reading, cruise through my list of past posts. as well as my page with a bunch of posts on orgasm.
Copyright 2019, Julie Sibert. Intimacy in Marriage Blog. Links may be monetized.
Never want to miss one of my posts?  Subscribe via email on this page.  And be sure to join my more than 10,000 followers on my Facebook page and 11,000 followers on Twitter.