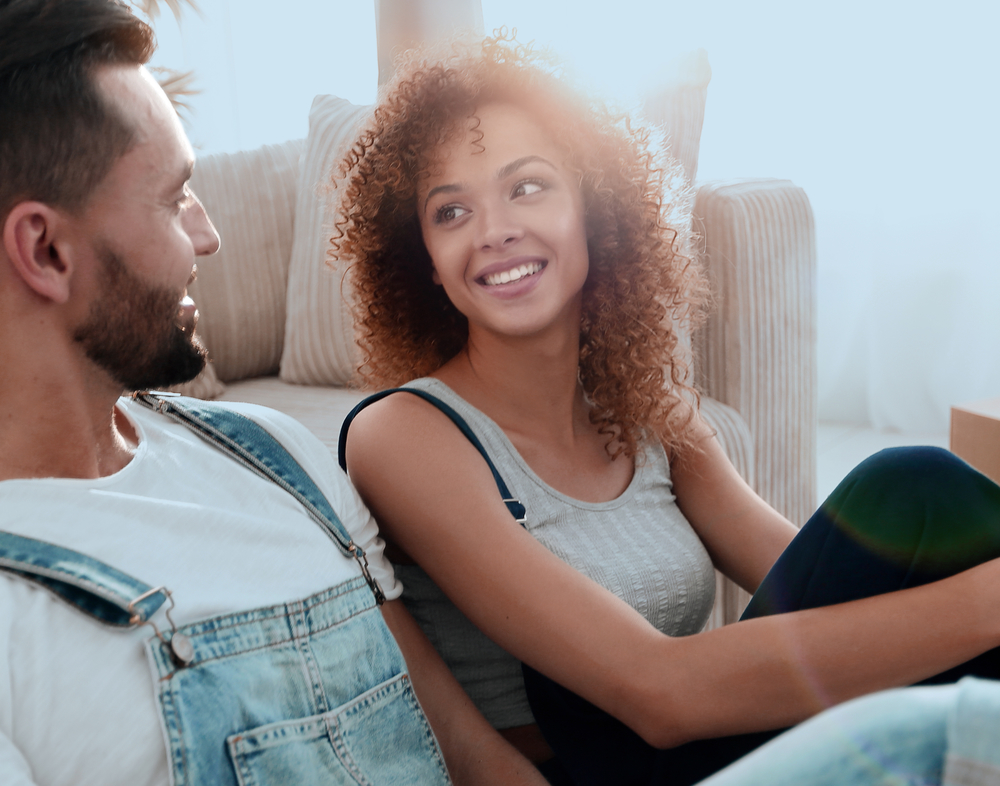 My husband and I have lighthearted banter about our celebrity crushes.
When mine comes on TV, my husband will offer up a "he's looking pretty good tonight, honey" tease, and we both laugh!
You may think where I'm going with this is that there is something about my celebrity crush that I find sexually appealing. That's not it at all. What really appeals to me sexually in this scenario is that my husband and I are so secure in our fidelity that we can actually have this kind of humorous dialogue.
Our commitment to each other, of course, is just one thing that turns me on about my husband.
Some of the other things are his deep work ethic, his steadfast loyalty to his family and his acumen for fixing just about anything (Good with his hands, people. Good. With. His. Hands.)
And certainly there are a whole host of other things I find sexually appealing about him, but in an effort to keep this post somewhat wholesome, I will refrain from the details. The man's got mad skills in the bedroom. We'll just leave it at that.
My point? Everyone is unique. What is sexually appealing between my husband and me may not even cause another couple to feign interest in their own relationship. It's not about looking outwardly to what is a turn on for others, but rather it's about the two of you as a married couple discovering sexual arousal that works in your relationship.
The longer I speak and blog about authentic sexual intimacy, the more aware I am of what draws a husband and wife into authentic intimacy.
It seems less credence is given to perfect hair, big breasts, toned abs and an ideally-proportioned face (who has that anyway?!)
Lasting sexual appeal seems more often rooted in how a husband and wife make each other feel (sexually and otherwise). It's more about demeanor and attitude and kindness than anything else — those characteristics can be powerful aphrodisiacs.
Now hear me out. I'm not dismissing physical attributes or the way a person carries themself or the sexual techniques they've mastered or the way they smell. (I have a perfume that is almost guaranteed to raise the sexual interest of my husband. I don't particularly love the perfume, but I am a fan of what it can do. Huge fan!)
Easy on the eyes has value, but I'm going to give huger props to easy on the heart.
Walk next to each other long enough in marriage (figuratively and literally) and you learn a lot about sexual appeal. What gets you sexually aroused later in your marriage maybe never got you hot and bothered early on. And vice versa. I can get aroused simply thinking about making love to my husband, and I know that's something I grew into as my sexual confidence got stronger.
So do you know what your spouse finds sexually appealing? Do they know what you find sexually appealing? Could you each without hesitation name three specific things that arouses the other?
They are good questions to ponder. They are even better questions to live out.
For all that the magazines and pop culture and would say constitutes sex appeal, I think some married Christians would have more than a few things to contribute, especially if they are still being intentional about their sexual intimacy.
What turns you on sexually? Are you and your spouse still curious about each other sexually? Are you committed to working through sexual struggles and willing to get caught up in some healthy sexual abandon?
I hope so. Because today is a good day for better sex in your marriage.
For more reading, cruise through my list of past posts. as well as my page with a bunch of posts on orgasm.
Copyright 2019, Julie Sibert. Intimacy in Marriage Blog. Links may be monetized.
Never want to miss one of my posts?  Subscribe via email on this page.  And be sure to join my more than 10,000 followers on my Facebook page and 11,000 followers on Twitter.