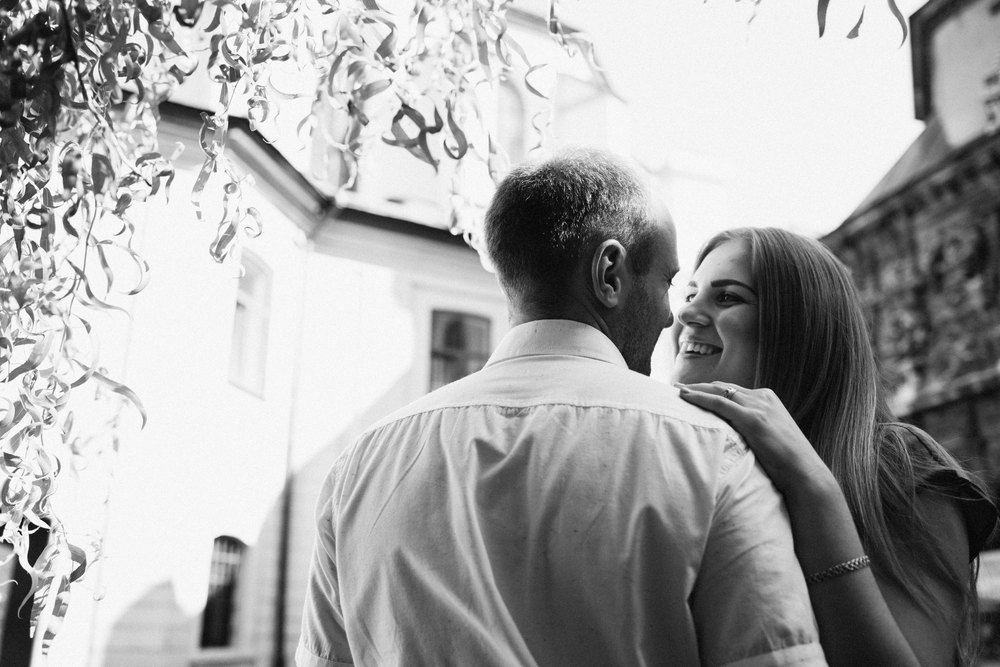 One of the most popular posts on my site is 5 Reasons the Church Won't Talk Authentically About Sex.
Even I was amazed at how much that post resonated with people.
I'm an optimist at heart, so I thought it may be helpful to piggy-back on that post and offer some great ideas on what churches can do to sexually help marriages.
Whether you go to a mega church or a house church or somewhere in-between, there is something in this post that your church could be doing.
A church often hasn't addressed the topic of sexual intimacy in marriage because no one has taken the brave step in starting that dialogue. And yet sex is so vital to the health of a marriage!  We teach married couples about prayer, financial stewardship, parenting and serving, but we are eerily silent in helping them enjoy passionate lovemaking.
Will you courageously share this post with your church leadership to further strengthen marriages in this important area of intimacy?
5 Best Ways Churches Can Sexually Help Marriages
1. Address sex comprehensively in pre-marriage counseling
This seems super obvious, but sadly some pre-marriage counseling sessions don't mention sex at all or mention it so generally that a couple is still left baffled as to how to build great sexual intimacy.
If you are a pastor or someone charged with doing pre-marriage counseling, you have profound influence to set in motion a couple's healthy communication about sex.
You could gift them a book to go through together and then hold them accountable by talking with them as they progress through each chapter. A few books I would recommend for engaged couples include the one I co-authored, Pursuit of Passion: Discovering True Intimacy in Your Marriage, or one by Dr. Cliff and Joyce Penner titled Getting Your Sex Life Off to a Great Start.
At the minimum, you could simply facilitate honest and in-depth discussion with the couple by using the below questions:
What has impacted your viewpoint of sex?
When you think about sex in your upcoming marriage, what feelings do you have? Are you excited, nervous, scared, apprehensive, eager or confused?  (Then have them talk more about why they feel what they feel.)
The Bible clearly shows that God wants a married couple to enjoy sex to the fullest. What do you think that means?
What do you see as the benefits of sex in a marriage?
How will you each nurture sex in your marriage?
What will you do when you encounter sexual struggles in your relationship?
Will they initially be embarrassed by such questions? Probably. The goal here, though, is to help them not let embarrassment or apprehension become a roadblock. For the health of their marriage, it is essential they learn how to have authentic and in-depth conversation about their sexual intimacy.
2. Offer a 

Bible

 study on sex in marriage
Does your church have structured Bible studies? What about small groups? There are many Christian sexual intimacy books with scripture-based teaching that would be ideal in these settings.
Below is not a comprehensive list, but it certainly shows there are a lot of solid Christian resources worth exploring.
And remember — it's okay that not everyone is going to agree with everything in a book. The goal is that discussion and study within a group setting would be a springboard into deeper conversation between a husband and wife privately.
For couples groups, some good recommendations would be When Two Become One: Enhancing Sexual Intimacy in Marriage by Christopher and Rachel McCluskey; Sheet Music: Uncovering the Secrets of Sexual Intimacy in Marriage by Dr. Kevin Leman, and The 5 Sex Needs of Men and Women by Dr. Gary and Barbara Rosberg.
For women-only groups, some good recommendations would be Hot, Holy and Humorous: Sex in Marriage by God's Design and Intimacy Revealed: 52 Devotions to Enhance Sex in Marriage by J. Parker, The Sexually Confident Wife by Shannon Ethridge, The Good Girl's Guide to Great Sex by Sheila Gregoire, 25 Questions You're Afraid to Ask about Love, Sex and Intimacy by Dr. Juli Slattery, Passion Pursuit: What Kind of Love are You Making? by Linda Dillow and Dr. Juli Slattery, and Awaken Love by Ruth Buezis.
For men-only groups, consider Crazy Good Sex by Dr. Les Parrott and The Way to Love Your Wife: Creating Greater Love and Passion in the Bedroom by Dr. Cliff and Joyce Penner.
Suffice to say, there are many options for study!
3. Make available Christian resources on sex in marriage
If a structured study or small group seems too overwhelming, then simply provide the resources and promote them. Couples could then on their own check them out.
See the books I listed above as a starting point for a lending library of sexual intimacy books. Make a commitment to add books to the library regularly.
If there is a concern that couples would never go into the church library or resource center to get the books, then provide more discretion. House the lending library of sexual intimacy books in the office of a pastor or other mature church leader who will be discreet and confidential when a couple is interested in a book. Or have a printed list of recommended books the couple could then research and purchase on their own.
Also, if a married couple is struggling with their sexual intimacy, have a list of Christian resources available to help them address the biggest challenges to intimacy. Such challenges include (but are not limited to) pornography, adultery, past sexual abuse, tiredness, a misunderstanding of God's Word regarding sex, and mis-matched sex drives.
I certainly understand that a pastor or marriage mentor may feel ill-equipped to counsel a couple with serious sexual struggles, so also make sure to have a list of reputable Christian marriage counselors in your area.
4. Do a sermon series on sexual intimacy in marriage
I know. Not everyone in the church is married. But many people in your church are married, right?
This doesn't need to be a 6-week sermon series. Maybe 2-3 weeks. The marriages in your congregation will benefit. And single people would gain a better understanding of why God designed sex for marriage and what healthy sexual intimacy looks like. When there are more healthy marriages among us, it is better for the body of Christ overall, including your church body.
If you are a pastor reading this, you are in a tremendous position to speak God's truth and hope on sexual intimacy in marriage.
It is not unusual for churches to go to great lengths to address pornography and other sexual sins, so why not give equal air time to the positive role healthy sexual intimacy plays in a marriage?
5. 

Ask

 me or another sexual intimacy expert to speak
If you are a church leader uncomfortable talking publicly about sex, then why not bring in someone who is comfortable? This would be money well spent, much in the same way that many churches hire professional speakers on marriage in general, discipleship, financial stewardship and so forth.
The speakers I know (as well as myself) are incredibly professional and genuine. We want to help marriages thrive sexually, and we want to do it within the context of sound biblical truths.
So there you have it! Five ideas on how your church can become a champion for healthy sexual intimacy in marriage. The question is, "What will you do?"
Baby steps count. And the good news is that the more it becomes part of your church culture that your church is a positive voice for healthy sexual intimacy in marriage, the less awkward the conversations become. If we want marriages to succeed, we will do all we can to equip them in every area of marriage, including sex!
For more reading, cruise through my list of past posts, as well as my page with a bunch of posts on orgasm.
Copyright 2019, Julie Sibert. Intimacy in Marriage Blog. Links may be monetized.
Never want to miss one of my posts?  Subscribe via email on this page.  And be sure to join my more than 10,000 followers on my Facebook page and 11,000 followers on Twitter.