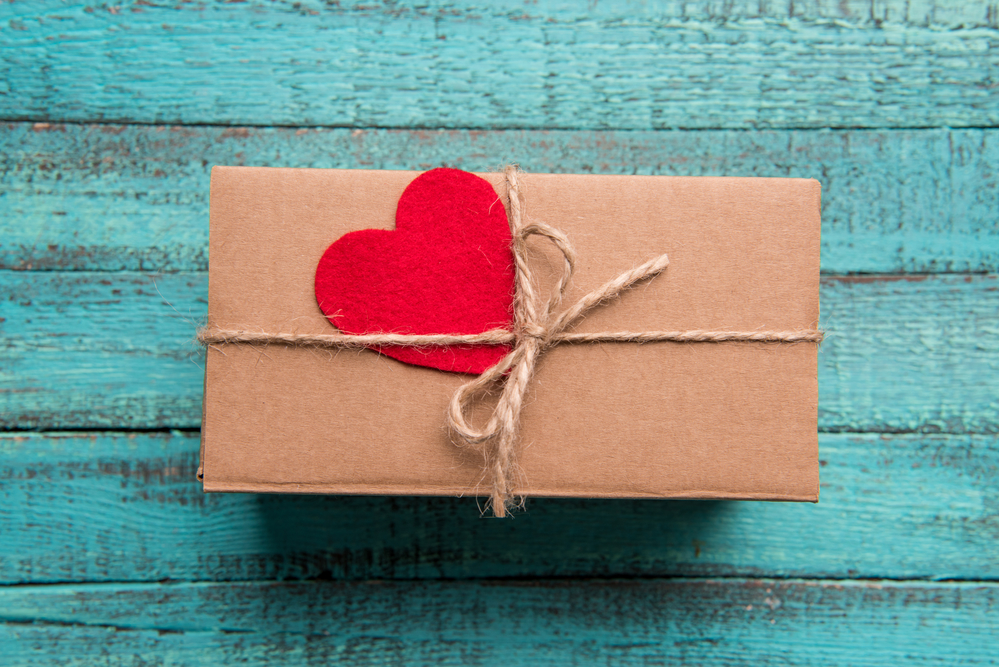 If you have thought about including a sex toy in your marriage, you will be encouraged to know there is no better time than now to check out what is available.
The days of having to go to a questionable website or walk into an adult bookstore are long gone.
Long gone.
I know that some of you are skeptical about sex toys.
I think most skepticism among Christians falls into three camps:  Spiritual concerns, pornographic concerns, and intimacy concerns.  If you have been skeptical (or even if you haven't been, but are curious about sex toys), read on as we dig in.
I think I might dash all or at least some of your concerns before we are through!
Is it spiritually okay to use a sex toy?
As is the case with everything that came along after the Bible was written (electricity, cars, televisions, cell phones, power tools, video game systems, music videos, etc.), we must pray, reflect on God's Word and seek wise counsel to determine if something is in line with our Christian values.
Here's the thing — I can't do that for you. Only you and your spouse together can decide if using sex toys will align with your spiritual values and nurture your intimacy.
I will say this, though.  God is a big fan of sex in a marriage, and I believe He is more permissible than restrictive in how we nurture sexual intimacy — as long as we are within some key boundaries.
He wants sex to be exclusive between a husband and wife (no third parties, real or imagined, involved in your intimacy. No other people participating, watching, roaming around in your thought life. Exclusivity is a non-negotiable).
He wants you to avoid things He specifically says are a no-go (for example, no sex with animals).
He wants sex to be in the context of love (no hurting your spouse spiritually, emotionally or physically for your own sexual pleasure).
Within those healthy boundaries, I believe God gives a husband and wife tremendous freedom to sexually enjoy each other and explore every inch of each other's bodies.
Want to undress each other, wear lingerie, try different positions, give each other oral sex, have sex in the shower, be loud, be quiet, use lubricant, have the lights on, turn the lights off, talk during sex, not talk, include food, strip for each other, hang a disco ball above your bed… well, you get the idea. Lots of freedom.
Again, I can't decide for you if a sex toy is a good addition to your intimacy.  I personally think it wouldn't be off limits from a spiritual standpoint.
Are sex toys pornographic?
These concerns follow the train of thought that if something appears in pornography, then it must automatically be wrong for a married couple, even within the exclusivity of their relationship.
But even common sense would tell us that context means everything. Pornography is sinful because its context is sexual exploitation.  It is a business built on distorting, marginalizing and damaging something that God designed to be sacred.
We could explore all the reasons pornography is in conflict with God's heart, but for purposes here, we know that the overarching umbrella reason would be that pornography, whether being made or being viewed, is never an exclusive experience between a husband and a wife. Never.
Also, considering context, remember that all of us who are married have done things that are depicted in pornography.
At the very minimum, we have had sex!
Many of us also have given and/or received oral sex.  If you have ever been undressed by or have undressed in front of your spouse, you have done something that also is depicted in pornography.  If you have worn lingerie, kissed your spouse's neck, screamed with delight when you experienced an orgasm — guess what? You've done something depicted in pornography.
Context means everything.  Just because something is in pornography doesn't inherently make it pornographic. Sex toys are sometimes used in pornography, but that doesn't make them pornographic.
A married couple using a sex toy to enhance their sexual intimacy is not pornographic in the same way that oral sex between a husband and wife is not pornographic.
Will a sex toy help or hinder sexual intimacy with my spouse?
Some people are concerned that a sex toy will isolate a wife and a husband from each other, hindering their intimacy.  The concern here is that one spouse will simply use the sex toy alone or that even if they are using it together, they will stop enjoying bodily contact with each other.
So here is my caveat.  I'm a huge fan of sex toys if they help a couple grow in their intimacy, but not as a replacement for close sexual contact.  If a couple is still able to have intercourse, they shouldn't stop doing this simply because they are including a sex toy in their intimacy. A sex toy also shouldn't be kept as a secret from one spouse or used to avoid intimacy.
Many married couples are delighted to discover how much a sex toy adds to their intimacy, particularly if it can help a wife who is struggling to have an orgasm.  Some couples will make love and then after the husband climaxes, will use the sex toy to help the wife climax.  Some couples use sex toys during foreplay only.
Some sex toys are designed to be used during intercourse. Some can even be controlled remotely or with an app on a phone (I kid you not. There is a lot of variety out there).
So if a sex toy is helping a married couple experience more pleasure and more connectedness within the exclusivity of their sexual intimacy, then it shouldn't be seen as an intimacy concern, in my opinion. It should be embraced as intimacy WOW!
Want to look at some sex toys on a site designed for Christian married couples? Good news!
There is such a site, and it is free of inappropriate images. Plus, anything you order will arrive in a discreet package, so there are no worries about your neighbors, mail delivery person or kids knowing what you've ordered.
The site is Honoring Intimates, which I trust and with which I have an affiliate relationship.  Check out their site today at this link.
For more reading on sex toys, you can check out one of the earliest posts I wrote, Batteries Not Included: Sex Toy Use?)
Copyright 2018, Julie Sibert. Intimacy in Marriage Blog. Links may be monetized.
Never want to miss one of my posts?  Subscribe via email on this page.  And be sure to join my more than 9,000 followers on my Facebook page and 10,000 followers on Twitter.