So, let's have a little chat about sex toys. I don't take such a discussion lightly, because the women I hear from want to know… are sex toys okay in the eyes of the Lord?
Well, I don't claim to have all the answers, but I do know this: God likes it when His followers foster healthy dialogue.
So, we're just talking here. You may agree with me or disagree with me, but I pray you value the process of dialogue. And I would love to hear your insights as well!
Obviously, when the Bible was written, electronic sex toys of any kind were not made. There is nothing in the Bible that says "use of a sexual aid is a sin."
Whenever God is vague or silent on something or when we are facing modern-day circumstances, He desires that we press into the Holy Spirit through prayer and discernment and arrive at an interpretation that honors our marriage. What is right for one marriage may not be right for another, depending on the circumstances.
If sex toys are going to be used, whether individually by a spouse or as part of a married couple's sexual intimacy, I believe the following guidelines are worthy guardrails to navigate within:
1. Both the husband and wife are aware the toys are being used and are fine with this.
In other words, our sexuality cannot be a place where behaviors or secrets are hidden or manipulatively kept from our spouse. If a husband and a wife both are comfortable with sex toy use (either together or one spouse using them individually), then the behavior is happening within light, not within darkness.
There has to be great dialogue between you and your husband…that you both are comfortable with the when, where and why the toys are being used. This goes for on-going dialogue and the freedom to change your mind and to express your genuine feelings.
Is use of a sex toy drawing you into oneness? Is use of the sex toy mutually agreed upon and not forced (which wouldn't be loving at all)? Good questions to ponder.
2. No third parties.
No one else can be involved in your sexual intimacy besides your spouse. This means no actual people participating, no one watching you, no viewing of pornographic or explicit material and no fantasizing about others besides your spouse.
Obviously, it would be adulterous to involve third parties in any way and would tarnish the sacredness of your marital covenant.
3. The sex toy isn't being used to avoid intimacy with a spouse.
Whenever someone is purposely withholding themselves from their spouse and prefers a sex toy over intimacy with their spouse, then there is tremendous likelihood of increased division within the relationship.
Filter everything through 1 Corinthians 7:3-5, which clearly shows that when we marry, we should willingly offer our body to our spouse. Do not allow use of a sex toy to meet your needs to a point that you have little or no desire for actual sex when your husband is available.
4. Recognition that because a sex toy is man-made, it has rapidness capabilities that generally are not the same during sex without toys.
In other words, vibrators and sex toys are pretty much a "sure thing" and can make a woman climax very quickly.
They should not be a substitute for genuinely knowing each other in a way where you have truly taken the time, effort and vulnerability to understand how to arouse each other, how to enjoy oneness, etc. I encourage women to not rely solely on a sex toy to bring them to orgasm… strive to understand and learn and teach each other what it takes to reach orgasm without toys.
Truth be told, orgasm feels very very good. I am not going to deny that one bit.
Wanting to experience orgasm is a valid desire, because sexual climax was designed by the Lord. You and your husband together will arrive at what is relevant for sexual intimacy within your marriage. Whether the suggestion of a sex toy is yours or your husband's (or if you both are wondering together), talk about it. I encourage you to talk, pray, and together decide if this is okay for your marriage.
There are websites geared toward couples (often Christian couples) who want to explore the use of toys and sex aids, but do not want to visit pornographic sites or go to stores to buy such products.
The site I recommend and trust and with which I have an affiliate relationship is Covenant Spice.
You can get to it by clicking on the below image: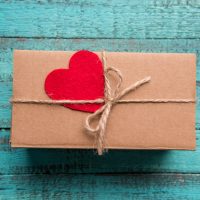 Copyright 2010. Julie Sibert. Intimacy in Marriage Blog.