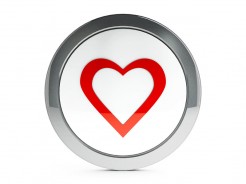 Yes.  It's my birthday today (1/24).  The big 45!  Yeah me!  
I spent the morning having coffee with a friend.
Then I came home to (encourage) the teenager about the right way to clean a bathroom.  It was an exciting time for him, because I just knew he was getting a little bored with those video games (insert eye roll here).
Anyway, in honor of my birthday, I'm having birthday sex with my beloved husband later (we just call it sex).
AND I'm giving away a few sex resources!  The giveaway runs till 1 p.m. Central time January 29.
You have an opportunity to win:
An audio version of my book Pursuit of Passion: Discovering True Intimacy in Your Marriage or a hardcopy of Marla Taviano's book "Is That All He Thinks About: How to Enjoy Great Sex with Your Husband."
(Side note about Marla, she and her family are now serving as full-time permanent missionaries in Cambodia.  You can follow her blog at this link.)
To do my giveaways, I use this nifty little giveaway program called Rafflecopter.
Few important notes before you head over to Rafflecopter:
For the hardcopy book, the winner must be in the continental U.S. because I have to mail that baby.
Rafflecopter will draw two names for me from the entrants and then I contact winners via email, so you have to use a valid email address.  First name drawn will get to choose between the audio book and the hardcopy book.  Second name will get what remains.
You are entered a couple of ways. You can visit the Pursuit of Passion Facebook page and/or the Intimacy in Marriage Facebook page.  (Visit both pages and you are entered twice!)
Below is the gateway to enter:
Copyright 2015, Julie Sibert. Intimacy in Marriage Blog.