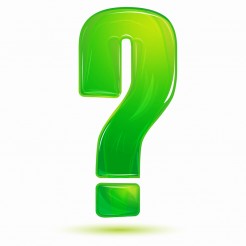 Years ago, a friend and I were talking in general about sex. In the course of our conversation, the topic of oral sex came up.
I casually mentioned, "What's not to like about oral sex?"
"Giving or receiving?" she asked.
"Both," I responded enthusiastically.
Now I realize that this throws me into a narrow group of wives who embrace the value of oral sex as part of a couple's sexual repertoire.
I hear from husbands who wish their wives were more interested in incorporating oral play into their sexual intimacy.
Some even wonder if it is reasonable that a wife say "no" to oral sex, whether it be giving or receiving.
Is it reasonable to say "no" to oral sex?
In some cases I think it is.  I'll address those first, and then I'll explore what I think are weak reasons for saying "no."
First of all, if a woman has experienced past sexual abuse, particular as a child, and oral sex was part of that abuse, I think it is reasonable that it may be incredibly difficult to include oral sex in the current context of her marital intimacy.
I'm not saying this would be true with all wives, and I'm certainly not saying that past sexual abuse gives a wife a lifetime free pass on no sex at all.
When a woman marries, even if she has suffered past sexual abuse, she is agreeing that sexual intercourse will be part of her marriage.  This doesn't mean she is agreeing to everything her husband may want to do sexually.
What I'm sensitive to is that sexual abuse is one of the most horrendous traumas a person can experience.  If there are triggers that linger long after much healing has taken place, it's really not beneficial for a husband to set off those specific triggers that are extremely painful to his wife.
What about sexually transmitted diseases?
I know this probably goes without saying, but if there are concerns about sexually-transmitted diseases, then a couple needs to be wise to not expose each other to risks.
I'm not a doctor, but I do think it's reasonable to say "no" to oral sex if there are risks of disease transfer.   And if disease risks are present, a couple still needs to take precaution during intercourse.
Lastly, I think it would be reasonable to say "no" to oral sex if this has become the only kind of sexual intimacy a couple is experiencing.  There is something powerfully unifying when a husband's penis is in his wife's vagina.  If this has been erased from the menu, and oral sex is the only sexual encounter happening, that's a bit of a red flag to me.
Balance.  Oral sex can be a great complement within sexual intimacy, but not to the exclusion of everything else.
What about wives who just don't like oral sex, but don't really have any strong reason for saying no?
My challenge to wives who have flat out refused any kind of oral sex, whether it be giving or receiving, is to really look at why they feel that way.
Are you trying to argue it from a biblical standpoint?
In my opinion, you won't get very far.   Most theologians and people who have thoroughly studied the book of Song of Songs believe it includes positive references to marital oral pleasure.   Also, there is no scripture in the Bible that specifically says a husband and wife cannot include oral sex in their intimacy.
I think common sense, though, is the strongest path toward broadening your perspective on this.
Obviously, as husbands and wives, we often kiss and touch each other in various ways during lovemaking.  Most people would say it's just fine that a husband kiss his wife's neck or even her breasts or navel during lovemaking.
Likewise, most people would not find it odd if a wife were to kiss her husband's chest and so forth.
Following this logic, why would we think that there are certain parts of our anatomy that cannot be touched and kissed and caressed during lovemaking?  How do we possibly draw an arbitrary line where no line exists?
Are your refusing oral sex because of hygiene concerns?
The simple solution to this is that you both come to bed having washed your genital area.
Some wives are hesitant because a husband ejaculates from the same opening as he urinates.  But God designed the male body so these experiences don't happen at the same time.   When a penis is erect, the focus is on sex, not on urination.
Likewise, some women worry that a husband will be offended by the vaginal area, but as I already mentioned… a shower, bath or simple use of a washcloth before sexual intimacy can help ease those concerns.  (A shower together can be great foreplay!)
Are you refusing because you don't know if you will do it right?
If your unspoken reason for not initiating oral sex is because you are afraid you won't be very good at it, I think your husband would still want you to give it a try and vulnerably ask for his feedback.  I have no doubt that if you are open to being taught, he will teach you. (Same goes for you husbands — allow her to coach you on how to orally please her).
I recognize that despite all the rationalizations as to why oral sex would be okay, some wives simply won't have anything to do with it.
What is a husband to do?
Well, it definitely isn't loving to force a sexual act, so coercion, physical force and demands are not an option.
If her heels are dug in, then I think the husband has little alternative but to ask the Lord to help him let this desire go.  As a married couple, they are at an impasse.   Lovingly trying to generate conversation is good.  Throwing the marriage under the bus because of no oral sex is not.
My hope would be that a wife who is unwilling to budge would do a bit of introspection to see if her steel-clad refusal is really reasonable.
If you are that wife, are you being reasonable on this?
Under the right circumstances, oral sex can be an amazing addition to sexual intimacy, resulting in new waves of pleasure and closeness.
For many husbands and wives, I think there's a lot to like about oral sex.
What do you all think about this topic? Please comment and add to the discussion.
Copyright 2011, Julie Sibert. Intimacy in Marriage Blog.