Like a lot of you, I have been deeply saddened and alarmed by Vladimir Putin's invasion of Ukraine.
And like many of you, I feel helpless in knowing how to help the Ukrainian people whose lives have been upended beyond measure.
Yes, I have been praying, but I wondered if I could do more.
Here's my idea that I hope will resonate with you, too:
What if you could help your marriage AND help the Ukrainian people at the same time?  I have two online video products available, and I want to donate some of the proceeds from the sale of these.
From now until 10 PM CST March 13, 2022, I will donate to Americares.org HALF of what I make from the sales of the two video products.
Americares has received an Exceptional Rating (the highest rating) from Charity Navigator, a leader in assessing the integrity and financial stewardship of charities. 98.5% of Americares' funding goes directly to programs. And they are extremely experienced in responding to humanitarian crises like the one happening in Ukraine.
If you have been looking to invest in strengthening intimacy in your marriage, this is a great way to do just that. And you'll be helping make a difference for people displaced and traumatized by the tragic invasion of Ukraine.
Remember, this opportunity is on sales of the below programs between now and 10 PM CST March 13, 2022. I will be excited to report the contribution made based on the purchases that come in on the below programs. Let's work together to make this happen!
Here are the two programs:
Jumpstart Your Intimacy! A Video Series for Wives.  Click on the below image to find out more or go to this link.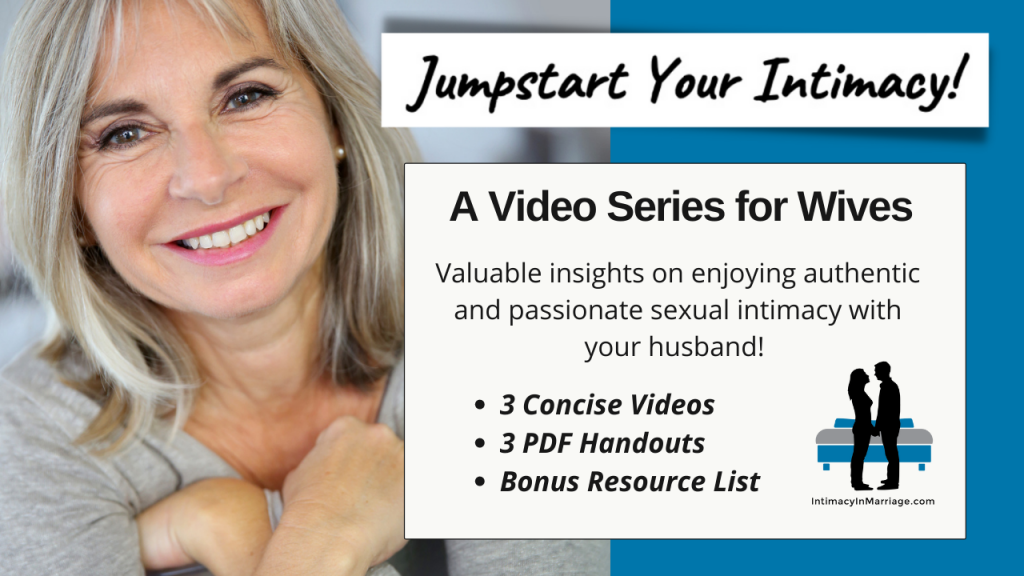 Better Sex in Your Christian Marriage: A Video Series for Couples!  Click on the below image to find out more or go to

this link

.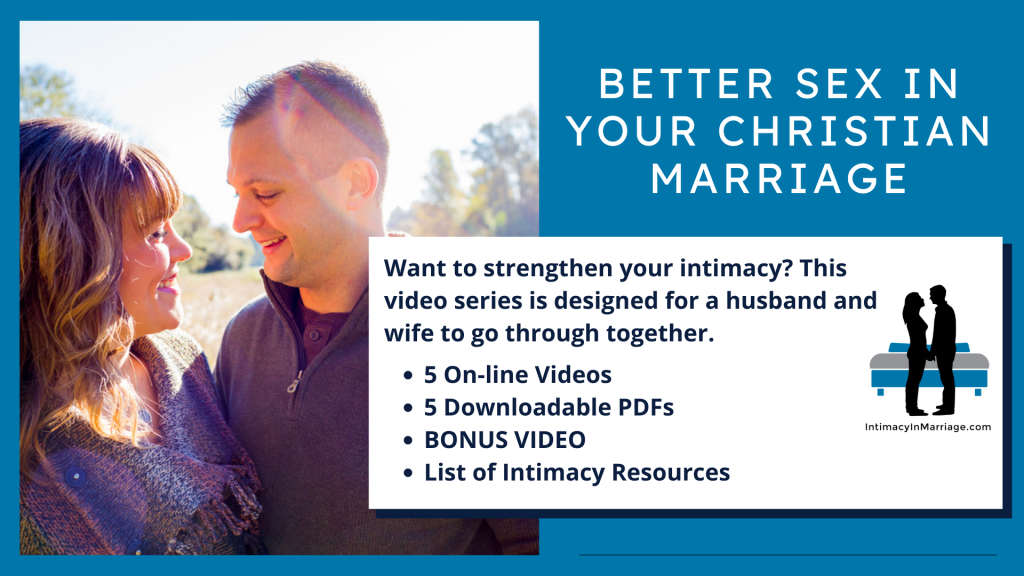 I am a firm believer that every little bit helps. Most of you reading this are literally thousands of miles away from Ukraine. BUT like me, you want to make a difference. If you feel led to help in this way, I am humbly blessed by that!
REMEMBER

, there is urgency to this offer because there is urgency in the need. Half of the proceeds from sales now through 10 PM CST March 13, 2022, will go to help the Ukrainian people. Let's do what we can!
Copyright 2022, Julie Sibert. Intimacy in Marriage Blog. Links may be monetized.
Never want to miss one of my posts?  Subscribe via email on this page.  And be sure to join my more than 10,000 followers on my Facebook page and 11,000 followers on Twitter.