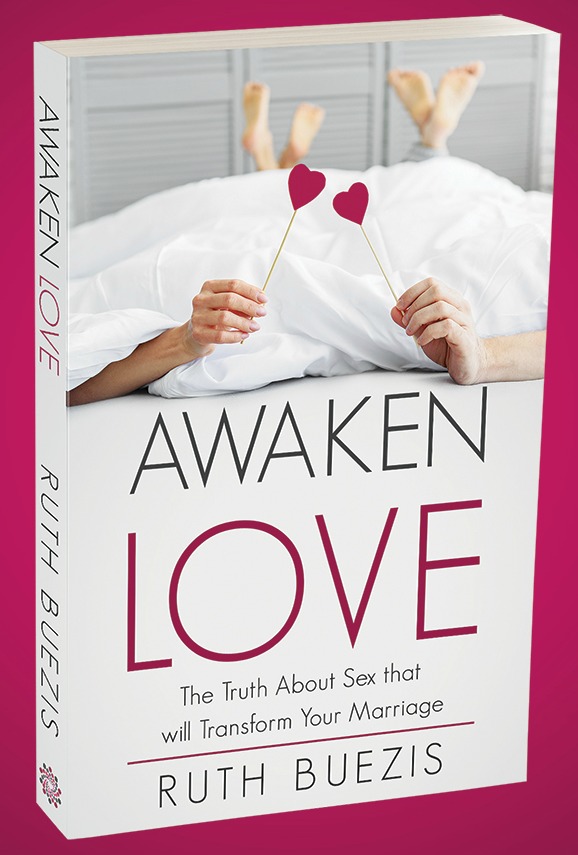 I was thrilled to see well-known marriage speaker and writer Gary Thomas give such a positive review to Ruth Buezis' book Awaken Love. You can check out Gary's review at this link.
I was fortunate to stay at Ruth's house in January 2019 to go to a sexuality conference with her and other sexual intimacy champions, including Chris Taylor of The Forgiven Wife.
Ruth's voice has been such an important one as a Christian wife dedicated to helping women not only heal from sexual brokenness and struggles, but also go on to enjoy vibrant and passionate sexual intimacy in marriage.
As Gary points out, Ruth speaks authentically out of her own story. This transformation from frustration with sex in her marriage to becoming such a positive advocate is evident not only with her book, but also the Awaken Love classes she developed.
I encourage you to read Gary's review. The book would be a fabulous intentional way to nurture your marriage! You also can visit Ruth's site at this link to read her blog and learn more about the book and her classes.
Thank you Gary and thank you Ruth! It's great to get the word out about such solid resources as Awaken Love!
For more reading, you can cruise through my list of past posts, as well as my page with a bunch of posts on orgasm.
Copyright 2020, Julie Sibert. Intimacy in Marriage Blog. Links may be monetized. Never want to miss one of my posts?  Subscribe via email on this page.  And be sure to join my more than 10,000 followers on my Facebook page and 11,000 followers on Twitter.