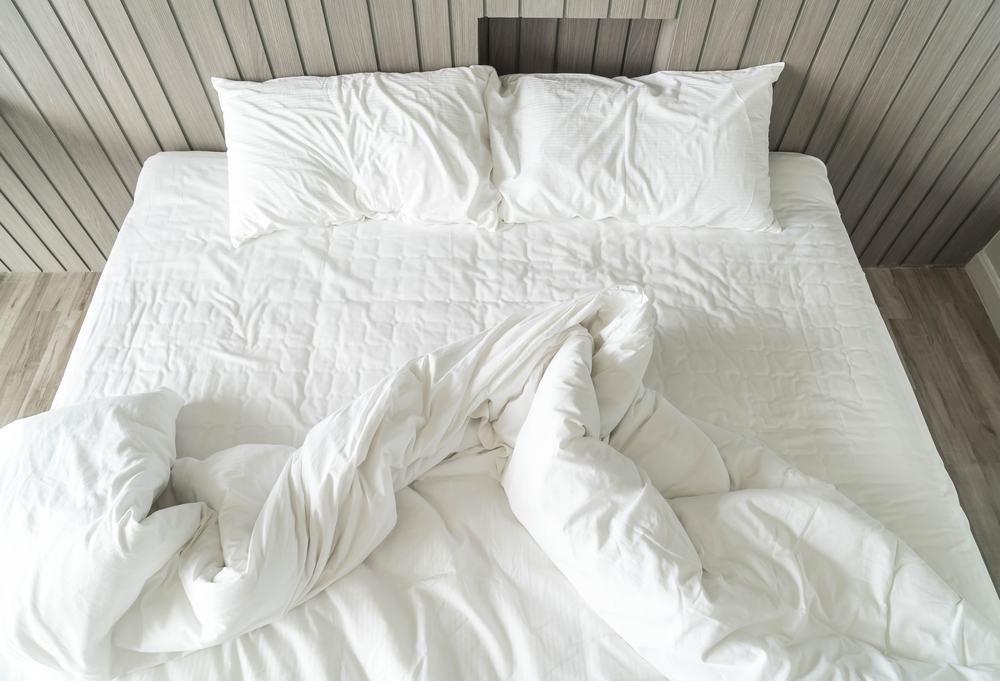 Occasionally, I hear from people whose sexual intimacy struggles began abruptly.
But the more common narrative is that struggles with sex started gradually.
Maybe after children arrived on the scene. Or as work responsibilities started mounting. Or as the romance and newness inherent with falling in love and being newly married started to fade.
If sex has been a struggle in your marriage, especially for awhile now, can you look back and see when sex in your marriage started to go off the rails?
Maybe there is one cause or a combination of causes—a perfect storm of circumstances where one or both of you started to lose interest in sex. It's painful to think about it, particularly for the spouse who has hungered for more nurtured sexual intimacy. But deep down it's painful all the way around for the relationship.
Of course, being partial to second questions, I also want to ask, "If sex went off the rails in your marriage, what will it take to get it back on track?"
I don't know your particular situation, but obviously you do. My hope is there is viable possibility that sexual intimacy can once again be part of your marriage. 
The two generalities I will offer are these.
ONE: You're probably way beyond having any success with hinting at change.
My guess is that whether you are the one who has wanted more intimacy or you are the one who has pushed it to the side, subtly hasn't moved the gauge. One or both of you need to be intentional about shining some light on the issue. Express your concerns clearly, including how the lack of intimacy has affected the relationship. 
TWO: Getting back on track isn't going to happen overnight.
I know you know this, but it is worth mentioning. Just like with a literal train derailment, simply acknowledging the derailment doesn't fix it. Lots of work goes into fixing the situation. You may even need to call in some professionals (like a counselor), as well as devote extra attention to all the messy debris.
No surprise that the longer sex in your marriage has been off the rails, the harder it may be to heal the pain and rebuild trust and closeness. Because it can be hard, lots of couples don't do it. And sometimes couples don't do it because only one spouse wants to restore sexual intimacy. One spouse alone can't do it. Both have to have skin in the game, so to speak.
When did sex in your marriage start to go off the rails? Could you courageously address this question with your spouse, with the goal initially just being a conversation?
You could even couch it that way—"I just want us to be able to have a calm conversation about this, because I love you. I want us to be able to talk about this."
It's a start. Just like with a literal train derailment, the people cleaning it up have to start somewhere. So start somewhere.
For more reading, you can cruise through my list of past posts, as well as my page with a bunch of posts on orgasm.
Copyright 2020, Julie Sibert. Intimacy in Marriage Blog. Links may be monetized. Never want to miss one of my posts?  Subscribe via email on this page.  And be sure to join my more than 10,000 followers on my Facebook page and 11,000 followers on Twitter.