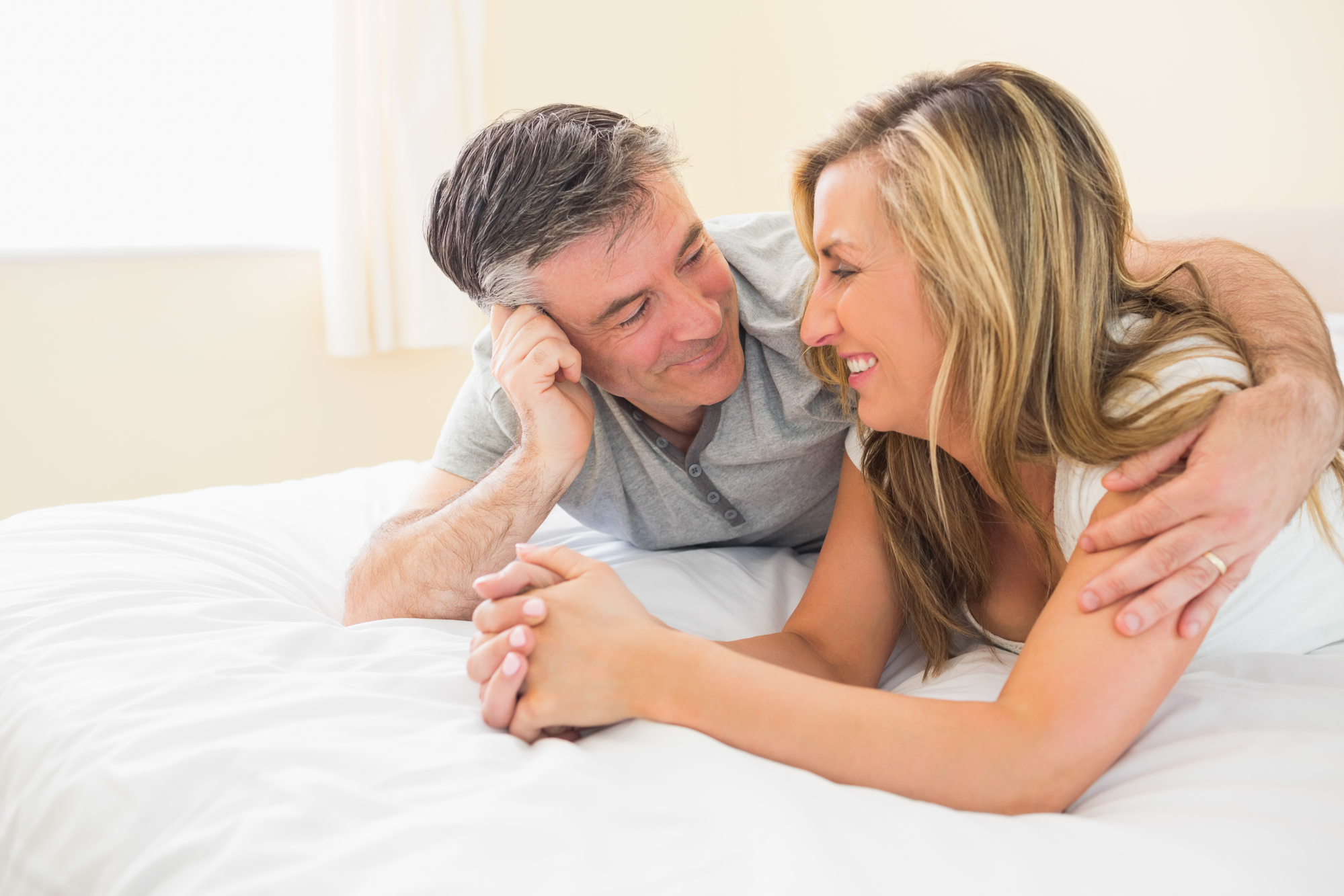 Are you and your spouse home together because of the COVID-19 crisis?
Across the United States (and the world, really), countless people who normally work outside the home or travel for work are now at home.
For some couples, I get that this is creating a ton of stress, especially if you are directly impacted by the virus through wage loss, sickness, or concern for family members in compromised health.
But my hope is that for the vast majority of couples, this is an opportunity as well! An opportunity for MORE and BETTER sexual intimacy. Social distancing doesn't have to mean marital distancing.
Now, I'm not naive. I know there are details to manage and a deep need to find a new normal if you both are at home, especially if you have kids now at home too because of school closures and you are juggling work responsibilities.
But is there a possibility your new normal could include more authentic and frequent sexual connection? Or maybe this is a crossroads to finally repair lingering damage in your sexual relationship?
Reality being what it is, we may be in hunker-down-and-stay-at-home mode for awhile. The close quarters you find yourself in likely means you're either celebrating easy access to each other or realizing you can no longer ignore the difficulties in your intimacy.
For you as a couple, which is it?
What will this confinement at home mean for you? If you are intentional about nurturing intimacy in your marriage, here are some suggestions:
1. Do some online learning together
Lucky for you, I have a comprehensive 5-video course bound to get you talking (and hopefully doing a lot more than talking, if you take it to heart!). Check out the page at this link or click on the below image to find out all the details. Your marriage is worth this kind of investment!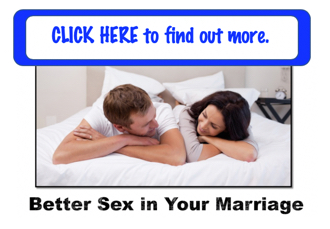 2. Read some sexual intimacy blog posts
Being at home may give the two of you more time to read. Maybe you'll come across something that will inspire you to get naked together—emotionally and physically. Just an idea! You can find a list of all my past posts at this link. And check out all the resources at the below links:
The Orgasm Page
The Oral Sex Page
Blogs and Websites
3. Recognize why nurturing intimacy is important
Nothing like a crisis to bring a little clarity that life is way more fragile than we have wanted to admit. I don't know… it just seems like instead of begrudging the lot we find ourselves in with being at home more, we could embrace it as a wake up call.
Life is fragile. Relationships matter. Second chances are rare.
And baby steps count. You don't have to transform your marriage and your sexual intimacy overnight (or even in the 4-8 weeks or more that this saga could play out). But rest assured, the two of you can transform your marriage and your sexual intimacy.
Address struggles. Talk. Forgive. Resolve to make intimacy a priority. Nurturing intimacy is important to a healthy marriage.
4. Seek God's input on sex
Boy does that Guy have a lot to say about sex in marriage! I just love that the Lord doesn't leave us hanging about how we are to handle intimacy in our marriage. It is sacred ground—sacred ground that He lovingly designed and gave to us.
When we open our hearts and our eyes to what God has to say about sexual intimacy in marriage, He is faithful to show us. He designed sex to draw a husband and wife together, and that can be our truth if we wholeheartedly seek Him and surrender our marriage to His design.
When you consider having to spend more hours together at home, how can you make the best of this situation?
My hope and prayer for you as husband and wife is that you don't miss this opportunity. Don't miss it. Look for ways to nurture your sexual intimacy. You'll be humbly grateful you did.
For more reading, you can cruise through my list of past posts. as well as my page with a bunch of posts on orgasm.
And I have a 5 video series available on building better sex in your marriage. Great way to invest in your marriage!  You can find out all about it at this link:  Better Sex in Your Christian Marriage.
Copyright 2020, Julie Sibert. Intimacy in Marriage Blog. Links may be monetized.
Never want to miss one of my posts?  Subscribe via email on this page.  And be sure to join my more than 10,000 followers on my Facebook page and 11,000 followers on Twitter.