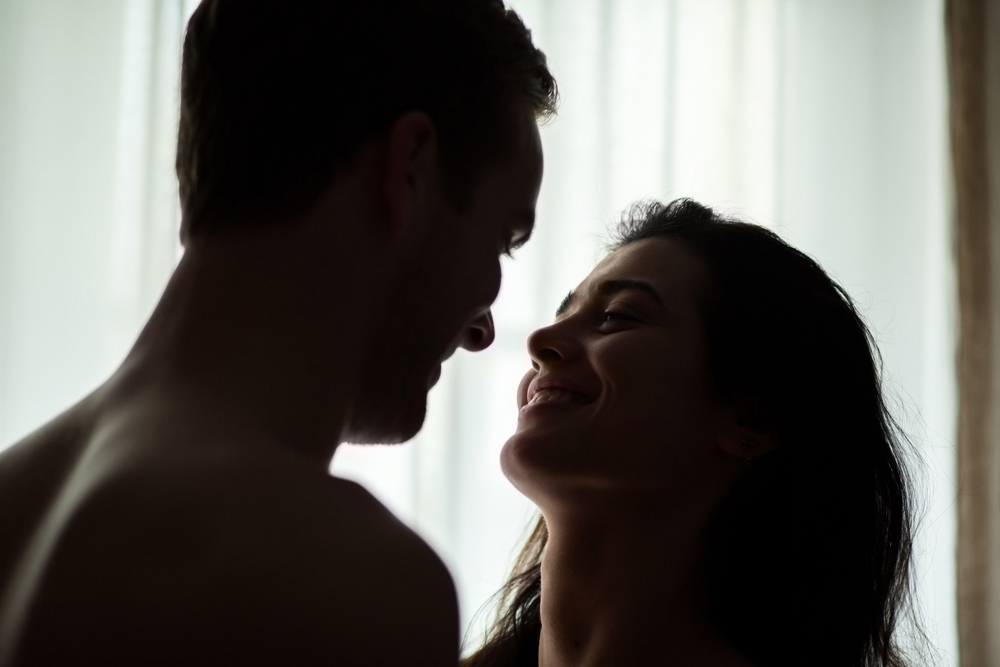 Some of you are loving this question. Some of you are hating it. You are tempted to click away because it's just… I don't know… too painful to even ponder.
Please don't click away. There might be an aha moment in here for you. Whether you love the question or hate it, there might be an aha moment.
Possibly something will stir in you or your spouse or both of you together (if you are courageous to read this post together).
I think it's an important question for a married couple, whether you have experienced great sex in the past, are experiencing it now, or want to experience it in the future.
What will make sex great for you?
I wish we could all gather in a room and have some genuine dialogue about this. Wouldn't it be fascinating to hear what people would say, not as a way to listen voyeuristically about intimate details — that's not at all what I'm getting at — but rather to see what common themes surface in what makes sex great in a marriage?
Would any of the below be on your list?
Sex will be great for me when…
We genuinely believe God made sex for our good as a married couple
We embrace and savor sexual pleasure for both of us
I can initiate sex without fear of being scolded or carelessly shut down
We work through sexual struggles
I can touch my spouse affectionately and have it well received
I can express how good it feels to be sexually desired
My spouse tells me and shows me they want me sexually
My spouse pursues me sexually
We are uninhibited sexually with each other
We are intentional in making love often
We don't let everyday distractions and responsibilities sabotage our intimacy
We are excited to try new positions and touches that are arousing
I get aroused by the way my spouse talks to me seductively
My spouse and/or I stop treating sex as merely optional in our marriage
I am completely vulnerable with my spouse about sex
My spouse is completely vulnerable with me
We protect our time together as a couple
We seek God's truth about sex in marriage, rather than relying on skewed messages from our past or even from well-meaning Christians
We view sex as crucial to the health of our relationship
We see foreplay, arousal, and orgasm as fabulous aspects of our marriage
We never stop learning each other's bodies, no matter the life stage or body changes
We are no longer tripped up by sexual sins of our past
We walk in God's forgiveness and redemption over any past promiscuity
We individually and together seek healing and wholeness over past sexual trauma
I can tell my spouse how much sex means to me
I am turned on by turning my spouse on
We never stop sexually connecting with each other on some level, even if sexual intercourse is no longer possible
We unabashedly are happy to say we are Christians who love sex
If you printed this list off, what would most catch your eye? What would you highlight enthusiastically or circle a million times with a marker?
And what would you add to the list that I didn't include?
I spend a lot of time helping other people have great sex, whether it be through my writing or speaking or individual encouragement. I do that because I believe married couples should be the strongest advocates for authentic and God-honoring sexual intimacy.
And I do it because I love sex.
What will make sex great for you? How would you answer that question? How would your spouse answer it?
It's a question worth answering.
For more reading, cruise through my list of past posts. as well as my page with a bunch of posts on orgasm.
And I have a 5 video series available on building better sex in your marriage. Great way to invest in your marriage!  You can find out all about it at this link:  Better Sex in Your Christian Marriage.
Copyright 2020, Julie Sibert. Intimacy in Marriage Blog. Links may be monetized.
Never want to miss one of my posts?  Subscribe via email on this page.  And be sure to join my more than 10,000 followers on my Facebook page and 11,000 followers on Twitter.