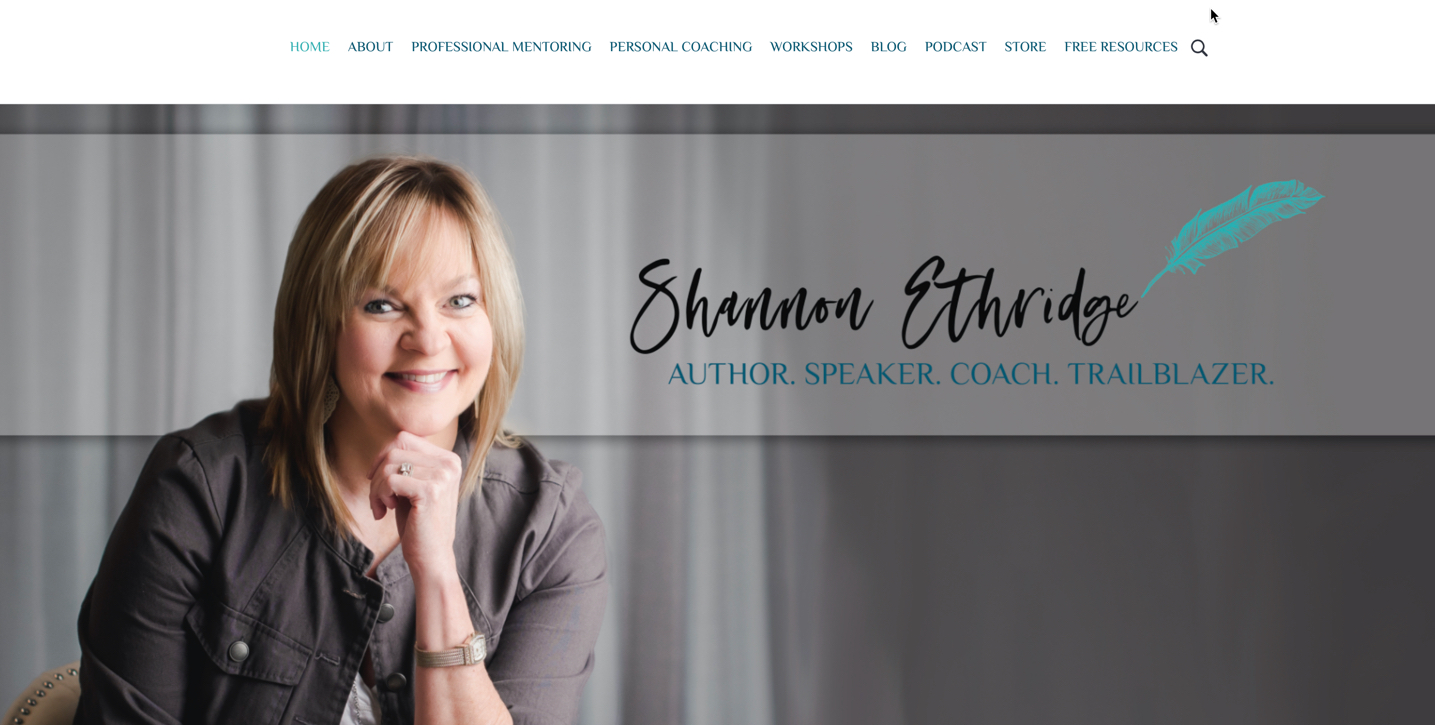 Super pumped to be highlighting Shannon Ethridge's new website today! You can check it out at www.ShannonEthridge.com.
I love it that she put Trailblazer in the tagline. So true about this one.
I still think back to when I bought her book The Sexually-Confident Wife when it was first released — and I had to search for it in the sex section at the bookstore, not the Christian section. She definitely has been a trailblazer in speaking authentically about sex.
Even now, those of us in this wheelhouse of Christians who speak on intimacy in marriage run into challenges, so when she started doing it back in the day, she truly was taking some hits and criticism.
I'm so glad she stayed the course and didn't back down from digging into truth and continually having a positive impact.
I'm grateful to count her as a fellow comrade in helping married couples experience intimacy in their marriage and helping people heal from past sexual pain. I'm also so grateful to count her as a friend.
We even sang karaoke together once, if you can believe it. Let's just say neither of us should put that in our website tagline. We'll spare you the awkward hilarious details. There was video evidence, but we deleted it. We know we should stick to speaking and writing, not singing. It was fun, though!
On her site, you'll be able to find buckets of awesome information on her Women at the Well Workshops, Couples Workshops, B.L.A.S.T. Mentoring, One-to-One Coaching, Books, Blog, FREE Resources and Podcast.
Speaking of her podcast, she has a new one! It's called Sexual Confidence on Tap, which she is co-hosting with Michelle Woods. Episode One is Up. It's titled Addiction vs. Appetite.
Some of you are avid readers of my blog, so you know I am all about pointing you to good resources. And you know what?! There are so many.
So many websites, books, seminars and more by Christians who are HUGE fans of healthy sexual intimacy in marriage. Way to go Shannon for being a valued voice in this arena!
Again, her website is www.ShannonEthridge.com. Check it out!
For more reading, cruise through my list of past posts. as well as my page with a bunch of posts on orgasm.
And I have a 5 video series available on building better sex in your marriage. Great way to invest in your marriage!  You can find out all about it at this link:  Better Sex in Your Christian Marriage.
Copyright 2020, Julie Sibert. Intimacy in Marriage Blog. Links may be monetized.
Never want to miss one of my posts?  Subscribe via email on this page.  And be sure to join my more than 10,000 followers on my Facebook page and 11,000 followers on Twitter.