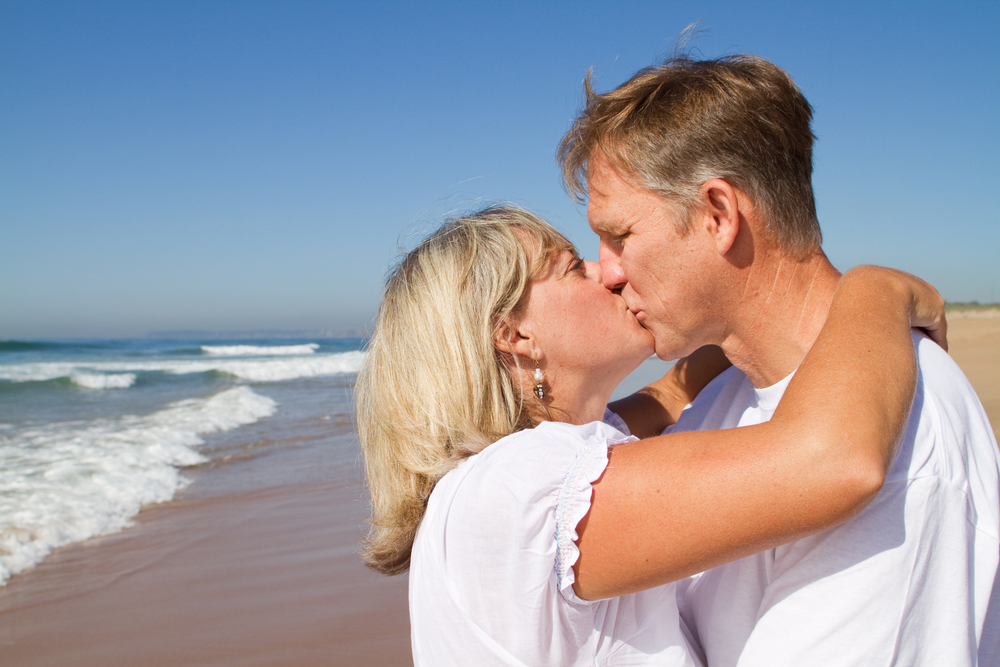 When our sons were littles, my husband built a fabulous treehouse in a huge Maple tree in our backyard.
And for years, the treehouse was the command station for Nerf wars, snowball fights, squirt gun squadrons and whatever other shenanigans that spill out of boys' imaginations.
But our babies have grown older. And the treehouse hasn't had a kid in it for quite some time. The big Maple has grown too, warping and twisting the boards, making the treehouse unsafe. Our beloved treehouse has outgrown its purpose. It's time for the treehouse to come down.
Whether we are talking about old treehouses or unhealthy dynamics in relationships, it's good to let go of things that no longer serve us, right?
What in your marriage keeps sabotaging healthy sexual intimacy between the two of you?
Maybe it's skewed perspectives about sex you've held onto from when you were growing up.  Possibly it's poor body image or past hurts that are still lingering. Could it be confusion about how to arouse each other? Or did you let sex drift to the back burner, thinking you'll get around to nurturing it someday?
Whatever it is that is sabotaging sex in your marriage, are you ready to find healing and let go of that something? Your marriage is worth it!
No doubt, It can feel monumental to dismantle what's become your normal, even if that normal has been unhealthy for a while. My husband and I glance in the backyard at the treehouse and we are well aware of the effort it will take to bring it down. But it's a summer goal we have, because we know the treehouse is not good for our property. And we don't want to risk the wellbeing of my young nephews or neighborhood children who may be tempted to climb it.
The same can be said about sexual struggles that aren't healthy for you. Sure, you could hold on to them. But doing so could hurt your wellbeing and your marriage. It's better to address the struggles, whether they are large or small, and foster greater sexual passion with the person you love.
As I have often mentioned, if you are a married Christian who wants more resources specifically on sex, you do not have to look far. When I began writing and speaking about sex, there were only a handful of us focusing specifically on the topic. But now there are quite a few Christian websites, books, podcasts and programs.
And I hear from more and more people who have been intentional about this area of sex. They want to be married Christians who champion authentic and passionate intimacy in their marriage, rather than skirt around what was once a taboo topic in Christian circles.
What about you? Do you want phenomenal sexual connection in your marriage?
If you are one of my regular readers, you know how optimistic and committed I am about helping couples have better sex. If you are new to my website, I encourage you to search around. You'll quickly realize through hundreds of blog posts, not to mention links to other Christian resources, that I am all in. For reals!
Awhile back, I put together this guide 3 Keys to Passionate Sex God's Way, and have heard from many of you that this has helped shed light on embracing healthy sexual intimacy.
If something is sabotaging sex in your marriage and you're ready to demolish those struggles, is today the day you start down that road? 
Wore out treehouses and wore out unhealthy sexual dynamics don't do anyone any good. It's time to bring them down. 
For more reading, cruise through my list of past posts.
Never want to miss one of my posts?  Subscribe via email on this page.  And be sure to join my more than 10,000 followers on my Facebook page and 11,000 followers on Twitter.
Copyright 2019, Julie Sibert. Intimacy in Marriage Blog. Links may be monetized.