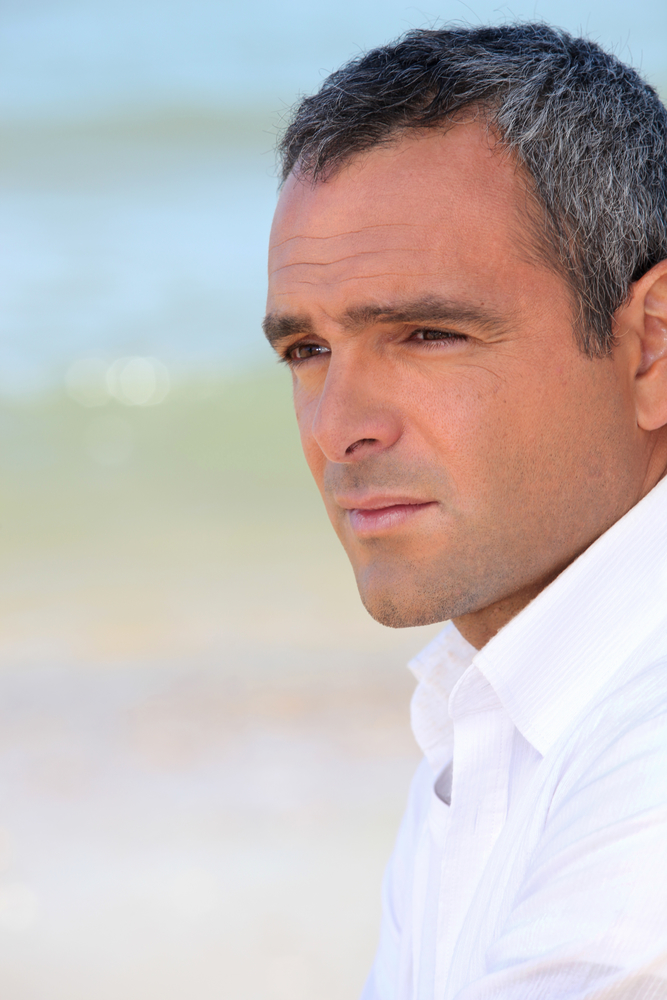 I love talking to husbands and wives about sexual intimacy. Love it.
I'm rarely surprised when women are vulnerable with me about their sexual desires and sexual struggles, because I am a woman. I expect that women would be comfortable with me.
That's why I am particularly grateful when husbands courageously open up to me.
But you know what? I'm no longer surprised at what they tell me.
There is a common thread that runs through what they share, whether in comments on my blog posts or in person. What do men tell me they want in bed?
They want their wife to desire them. They want much more of an emotional connection than wives realize.
It is so rare for me to hear a man say that sex is just a release for him. So rare.
And yet this stereotype just won't die. Society fuels it. And sadly some wives fuel it, too. Think of all the comedy fodder that paints men as neanderthals with nothing more than animalistic tendencies — that they just want to come and nothing more.
But the husbands I hear from? The ones who love their wives and want healthy marriages?
Yeah, those guys say it is demoralizing to them to have their wife offer her body but not her whole self. (For a great read on that, check out this post Do You Accommodate Your Husband's Desire for Sex, But Never Really Show Up?)
Even more damaging is when she mocks him, suggesting it is insanely unreasonable that he even has this desire in the first place — you know, to have sex with the woman who married him and agreed to have sex with him for the rest of her life. The audacity of him, right? Unfortunately, that's what some wives think.
Misconstrued motives and missed opportunities. Where there could be authentic connection instead there is disconnect, disappointment and discouragement. Interestingly, if your husband feels this way, he maybe has never told you.
But he maybe has told me.
Time after time, I hear from husbands who say they long for their wife to pursue them sexually, not simply to check it off her "to do" list, but rather because she genuinely hungers to make love to the man she married.
Husbands tell me they want sex to be a place of mutual fun and passion and pursuit. And contrary to the myth that a husband cares only about his own orgasm, the husbands I hear from care deeply about their wife's sexual pleasure.  For great reading on that, check out my post 3 Reasons Your Husband Likes It When You Climax.
If you are a wife reading this, I am humbly asking if you know what sex means to your husband? If you think it is nothing more than a sexual release for him, what are you basing that on?
It takes courage to untangle this, but I know couples who have done it. It starts with some honest dialogue.
Carve out time in your schedule to talk uninterrupted, preferably when you both are somewhat relaxed and rested. (I know. So hard.)  Talking about sex, especially if you have longstanding patterns of unhealthy intimacy, can feel heavy.  But I challenge you to think about what is at stake here.
One approach may be that you both agree to think about the below questions:
What does sex mean to me?
What do I desire our sexual intimacy look like in our marriage?
I don't know how much time you need to individually mull those questions over, but somewhere between a couple days and a week would probably do. Whether you are a husband or wife reading this blog post, consider sharing it with your spouse.
Agree on a time to share your answers to those two questions.  If this is too hard to do face to face, consider going on a walk. Side-by-side communication often lends itself well to unpacking hard conversations.
Strive to truly listen. I know I make this sound so simple, but you'll be doing your marriage a world of good in this conversation if you both genuinely listen without interrupting and without judgment. Likewise, when you are each sharing, strive to share with a tone of love.
Such dialogue may surprise you. My guess is you will learn some things about each other that will help you build more authentic and passionate sexual intimacy. You may discover deeper struggles that are worth your commitment and heart in solving.
What does your husband want in bed? Sure, he may tell me. But wouldn't it be better if he told you?
For more reading, cruise through my list of past posts, as well as my page with a bunch of posts on orgasm.
Copyright 2019, Julie Sibert. Intimacy in Marriage Blog. Links may be monetized.
Never want to miss one of my posts?  Subscribe via email on this page.  And be sure to join my more than 10,000 followers on my Facebook page and 11,000 followers on Twitter.