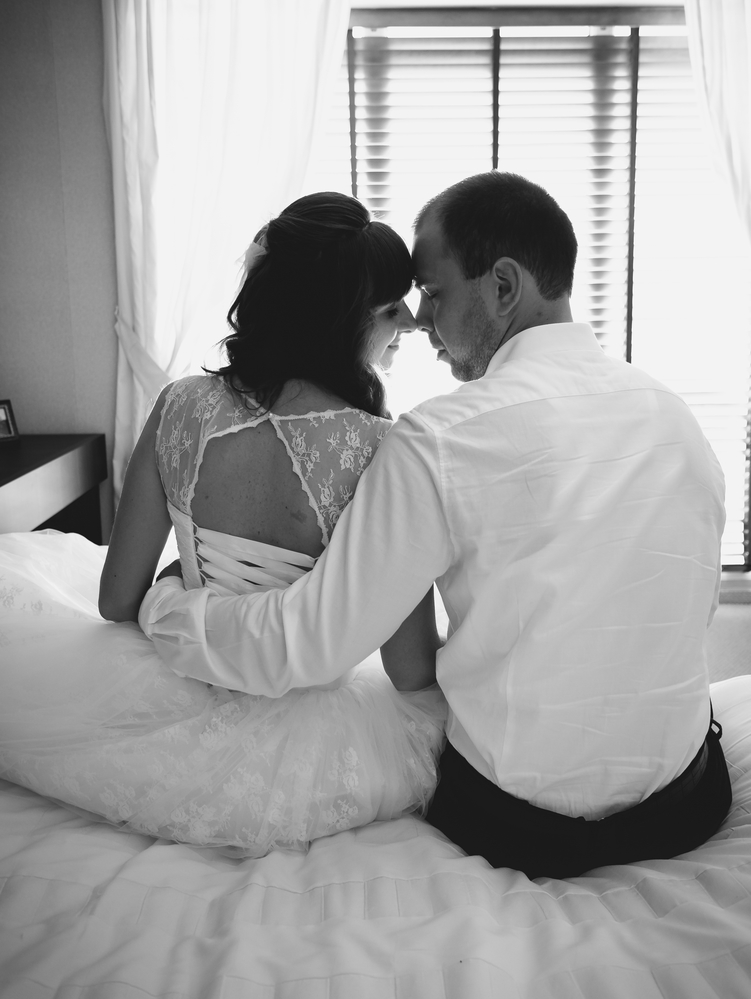 As of late, I've been sorting through boxes of my grandmother's stuff — photos, letters and memories that landed in my possession after she passed away several years ago.
It is only in hindsight that we get this kind of experience to glance over nine decades of a person's life.
What strikes me most in going through these boxes is how quickly life passes. So quickly.
We saunter through childhood and our teens, and before long we are a 20-something. And not long after that, we are knocking on the door of middle age. We spend years adulting, many of us navigating marriage and babies. Jobs and bills and muddy-pawed dogs. Tragedies and heartaches. Ups and downs and countless in-betweens.
When I look back over my grandmother's life and read her three volumes of memoirs she wrote, I am reminded that when all is said and done, all that matters are the relationships. Everything else falls away. What remains once the dust settles is how we gave love. And how we received it.
That. Is. It.
This is true in all our significant relationships, but possibly nowhere more than in marriage does it play out in such a constant way over so many years, at least for those people whose marriages are not cut short.
I speak and write about sex in marriage, so I have heard possibly every excuse in the book as to why people aren't nurturing sex in their marriage.  Some of those reasons are treacherous and deep. The wounds and loose ends of marital discourse are not easily untangled.
But other reasons for neglecting intimacy are more subtle, albeit still consequential…
"We'll enjoy sex more once the kids are raised."
"We'll enjoy sex more once I lose 20 pounds."
"We'll enjoy sex more once we aren't so stressed about finances."
"We'll enjoy sex more once we move… or get a new job."
Hear my heart on this, because I am the last person to minimize how demanding every season of life can be. Whether you are nursing babies or running to soccer practice or starting a new business or trying to stay on top of things at work or moving out of your first home or caring for elderly parents, I get it.
I so get it.
But someday your kids, grandkids, nieces or nephews are going to be sorting through some boxes that will contain the remnants of your life.
They'll look at dated photos, letters, diplomas and memories that capture the mere decades of your life. What will they see? What will stand out to them? My guess is that anything that conveys authentic and abiding relationship will stand out way more than the diplomas or vacation trinkets.
I don't know your story. But if you are reading this and thinking that you have postponed for too long nurturing sexual intimacy in your marriage, then why not choose now to put effort in that direction?
If nurturing sex seems too difficult as a starting point, then start with other intimacy. Pour more into your friendship with your spouse. Be intentional about showing them affection, holding their hand, planning a date, sitting close to them on the couch.
Saying that you'll get around to it all "someday" is an elusive and, more often than not, misleading promise.  The somedays evaporate pretty quickly. Before long, you realize you have run out of time to nurture intimacy in your marriage.
Start now to write a better story.
For more reading, cruise through my list of past posts. as well as my page with a bunch of posts on orgasm.
Copyright 2019, Julie Sibert. Intimacy in Marriage Blog. Links may be monetized.
Never want to miss one of my posts?  Subscribe via email on this page.  And be sure to join my more than 10,000 followers on my Facebook page and 11,000 followers on Twitter.