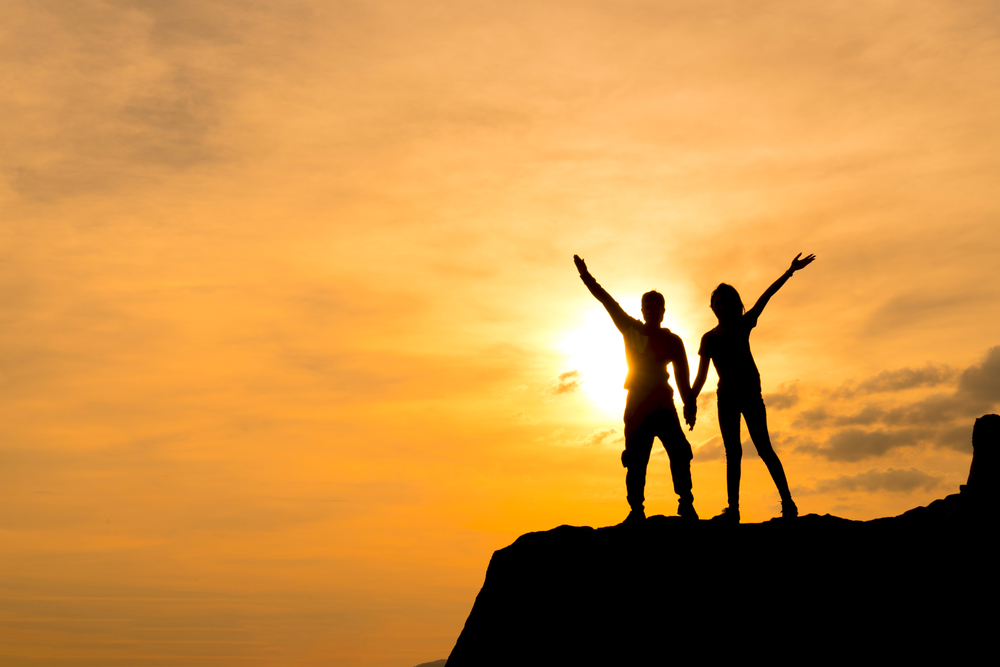 Do you lobby as hard as I do for great sex in your marriage?
Here I am, toiling away (with unbridled glee, of course, but toiling nonetheless) to point you to resources, give you great tips and basically scream from the mountaintops about great sex.
Well. Figuratively speaking. I live in Nebraska, people. No mountaintops. But you get the idea.
I'm a sold-out champion for phenomenal sex in marriage. For me. For you. For any married folk curious enough to saunter past my blog and browse the aisles.
And I love doing it! I genuinely do. I would write, read and discuss all things sex nearly all the time if I could (except, of course, when I'm actually having sex). I love being a champion and cheerleader for great sex in marriage.
But more than anything, I want you to be the best champion for great sex in your marriage.  If you are not that already, what will it take?
I can already hear a boatload of you saying, "A willing spouse."
I get it. You don't want to be the only one in the marital ring fighting for outrageously amazing intimacy… when your spouse is on the sidelines settling for mediocrity (or, worse yet, disregarding that there even is something going on in the ring).
If this describes your situation, have you had a loving, yet laser-point clear, conversation with your spouse about what the lack of nurtured intimacy is doing to you and to the marriage as a whole? If not, consider courageously having that conversation.
Some of you reading this are not in a sexual desert, but more of a lazy river, floating down the same predictable path sexually.  It's not that either of you are neglecting the intimacy. But you aren't exactly aiming for phenomenal.  The excitement of the roaring rapids and the thrill of deeper connection would be possible — if only the two of you would intentionally head in that direction.
There are thousands of unique situations we could dig into that would reflect what is going on in marriages sexually, but at the end of the day, if a husband and wife could be nurturing their sexual intimacy and aren't, then they are missing out on some pretty cool connection God envisioned for them.
But don't take my word for it. Take God's Word for it. If there's room for you to grow as a champion for sex in your marriage, by all means. Grow.
Open your Bible (a study on the Song of Songs might be quite revealing for you). Peruse through the ample Christian resources available specifically on sex in marriage.  Look through my list of past posts or posts specifically on orgasm or posts on body image struggles.
Whatever it takes, get the conversation going with your spouse. Humbly discover together how to become the best champions for great sex in your marriage.
Copyright 2018, Julie Sibert. Intimacy in Marriage Blog. Links may be monetized.
Never want to miss one of my posts?  Subscribe via email on this page.  And be sure to join my more than 9,000 followers on my Facebook page and 10,000 followers on Twitter.