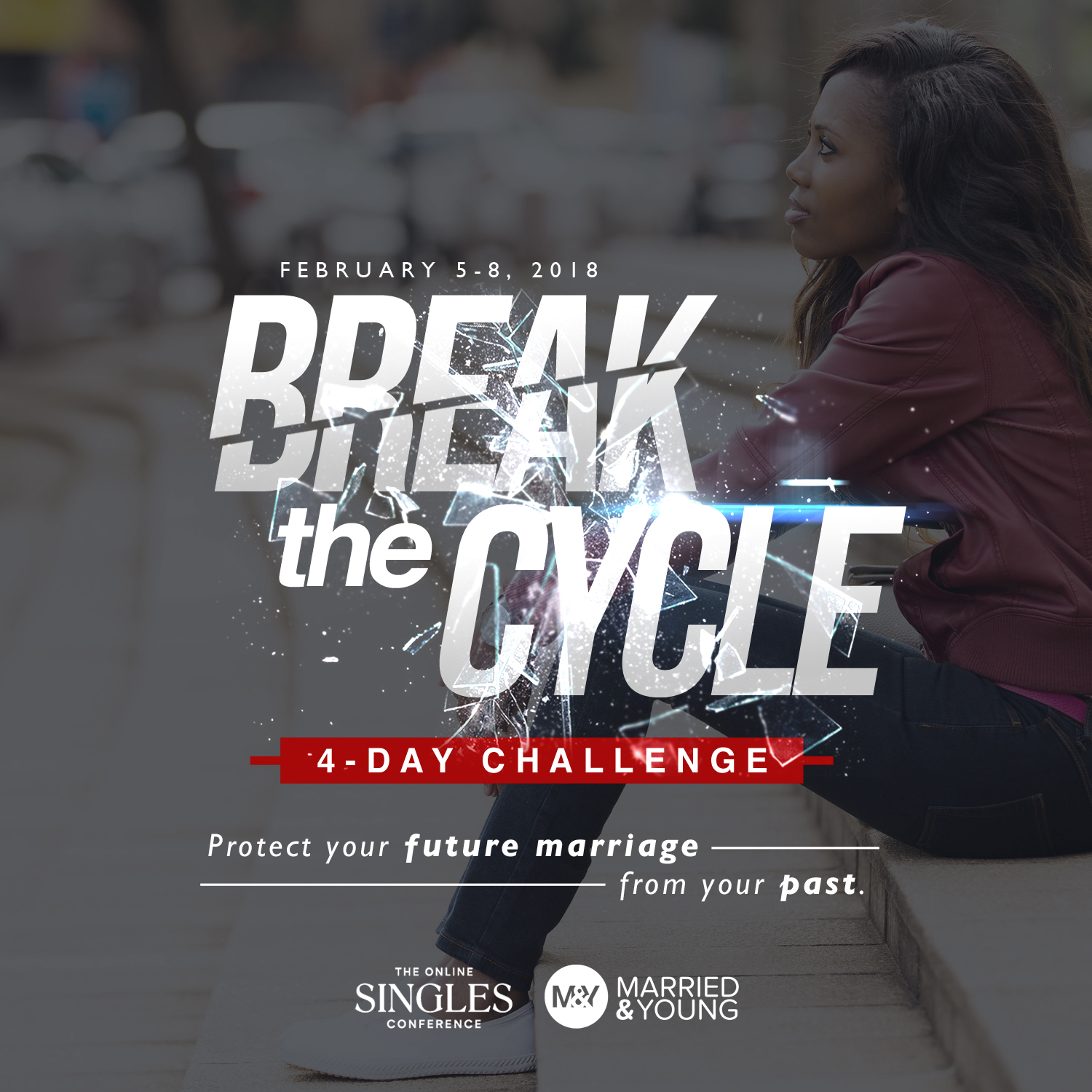 Are you single or do you know someone who is?
What I am sharing today could be transformational.
The more we can help singles prepare for marriage, the better. And a big part of that preparation is breaking unhealthy patterns.
That's why I want to get the word out about this upcoming FREE online event called Break the Cycle.
It's a 4-Day challenge aimed at singles and engaged couples, to help them identify unhealthy patterns that could sabotage their future marriage.
This upcoming online event is all about saving future marriages from the past.
It is February 5-8 and will cover these vital areas:
Day 1: Break the Cycles of Toxic Relationships
Day 2: Break the Cycles of Identity Crisis
Day 3: Break the Cycles of Poverty, Money Mismanagement, and Money Worship
Day 4: Break the Cycles of Generational Patterns
Jamal and Natasha Miller are hosting Break the Cycle. I connected with the Millers years ago because of our shared passion for helping marriages. You can hear them talking about Break the Cycle here.
Thousands of people have already signed up.
The Millers help singles and couples understand and build upon the principles of a healthy marriage through their site called Young and Married. They have amazing hearts, are hilarious and kind, and offer a boatload of wisdom.
And don't forget that Break the Cycle is FREE! Seriously, if you are single or you know someone who is, there is nothing to lose and much to gain by checking out this link.
Let's have hearts tuned to what it takes to build healthy marriages from the start!
Copyright 2018, Julie Sibert. Intimacy in Marriage Blog. Links may be monetized.
Never want to miss one of my posts?  Subscribe via email on this page.  And be sure to join my more than 9,000 followers on my Facebook page and 10,000 followers on Twitter.