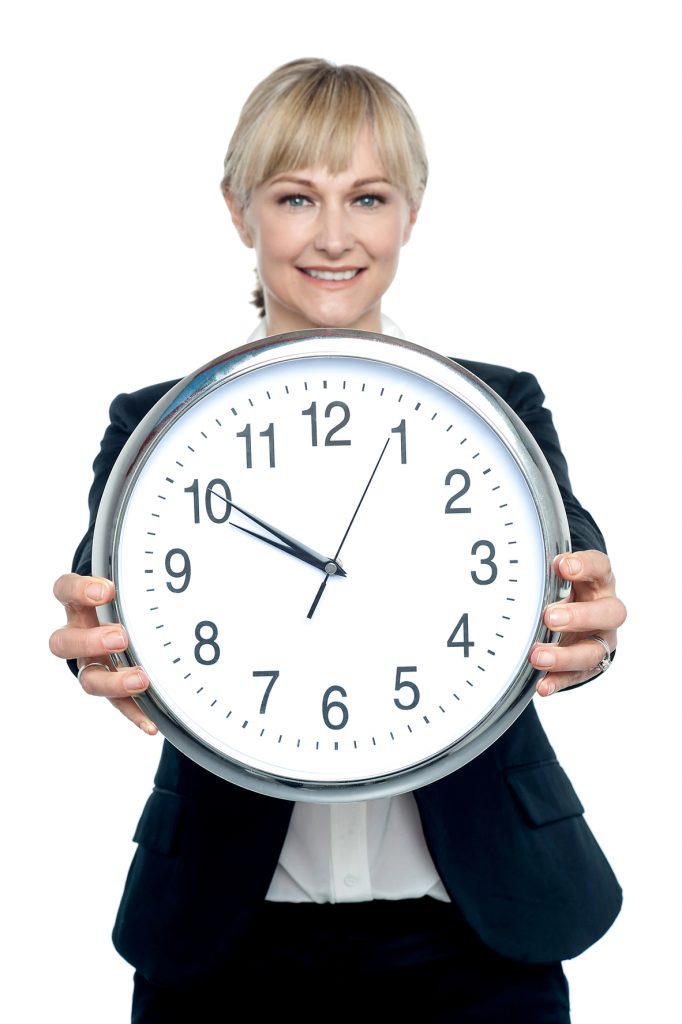 Phenomenal sex in marriage doesn't have to take hours.
And who are we kidding? If "hours" was a pre-req for phenomenal sexual intimacy in marriage, we'd have to scan the horizon for… well…probably forever… to find a married couple having all the phenomenal sex.
I can't think of one married couple in my circle of friends (or my circle of strangers) that could glance at their calendar on any given day and surprisingly find 2-3 spare hours earmarked for nothing more than wild passionate lovemaking.
If a married couple is indeed regularly having sex for hours at a time, I dare say there has to be an Olympic athlete or one of those crazy Cross Fit gurus in the mix there somewhere.  I am neither, and I am guessing you aren't either.
But you still want the great sex, yes?
Good news my comrades.  You can have some scrumptiously amazing sexual encounters in 20 minutes or less.  (Been there. Done that. Will gladly do it again.)
Here are 3 ways to have phenomenal sex in 20 minutes or less (these aren't the only 3 ways, but it will at least get you started on some ideas and then you can modify along the way):
1. Build the anticipation.
Sex begins in the kitchen, the hallway, the text messages, the "I-have-plans-for-you later" looks, the touches, the morning goodbye kiss.
If throughout the day you and your husband build the desire for the sexual encounter, you'll already be in the right frame of mind by the time you are taking off your clothes.
Anticipation is foreplay.  And where there is genuine foreplay between a husband and wife who love each other, phenomenal sex is bound to follow.  It's like a law of nature.  I'm convinced.
2. Seek a private setting.
In most cases, the private setting is going to be your bedroom with the door closed and locked.  Now certainly you can feel free to make love in other rooms if you know there's no risk of anyone stumbling upon you (primarily the children you created in other sexual escapades).
The point is you need a setting where your exclusivity can be maintained and you can focus on the sexual encounter. You're investing 20 minutes — 20 minutes, people — in making love to the person you love.
When you feel comfortable that privacy won't be compromised, then it's easier to focus. You know. On all the great lovemaking.
3. Trust your go-to techniques.
Sure, having more than 20 minutes would be nice.  And in those scenarios, you get ample opportunity to change things up, try new positions and so forth.
But if you have only 20 minutes, go with what you know works well.  You have turned each other on before. This isn't your first rodeo.  You know the specific touches or approaches that yield the most intense arousal, so trust those techniques. Trust what you know works.
If there was a theme running through this post, it indeed would be this — don't use the excuse "we never have time" for sex.  And don't think that phenomenal sex happens only when ideal conditions are available.
You might be surprised that the more effort you give to making the most of 20 minutes you do have, the stronger your overall desire for sex becomes.
Here's to great sex in 20 minutes or less!
For Further Investment in Your Marriage and Sex:
If You Don't Nurture Sex Now, then When?
Altar of Ideal Conditions: Are You Sacrificing Your Sexual Intimacy?
5 Fabulous Truths About Sex You Won't See in a Romantic Movie
Copyright 2017, Julie Sibert. Intimacy in Marriage Blog. Links may be monetized.
Never want to miss one of my posts?  Subscribe via email on this page.  And be sure to join my more than 9,000 followers on my Facebook page and 10,000 followers on Twitter.