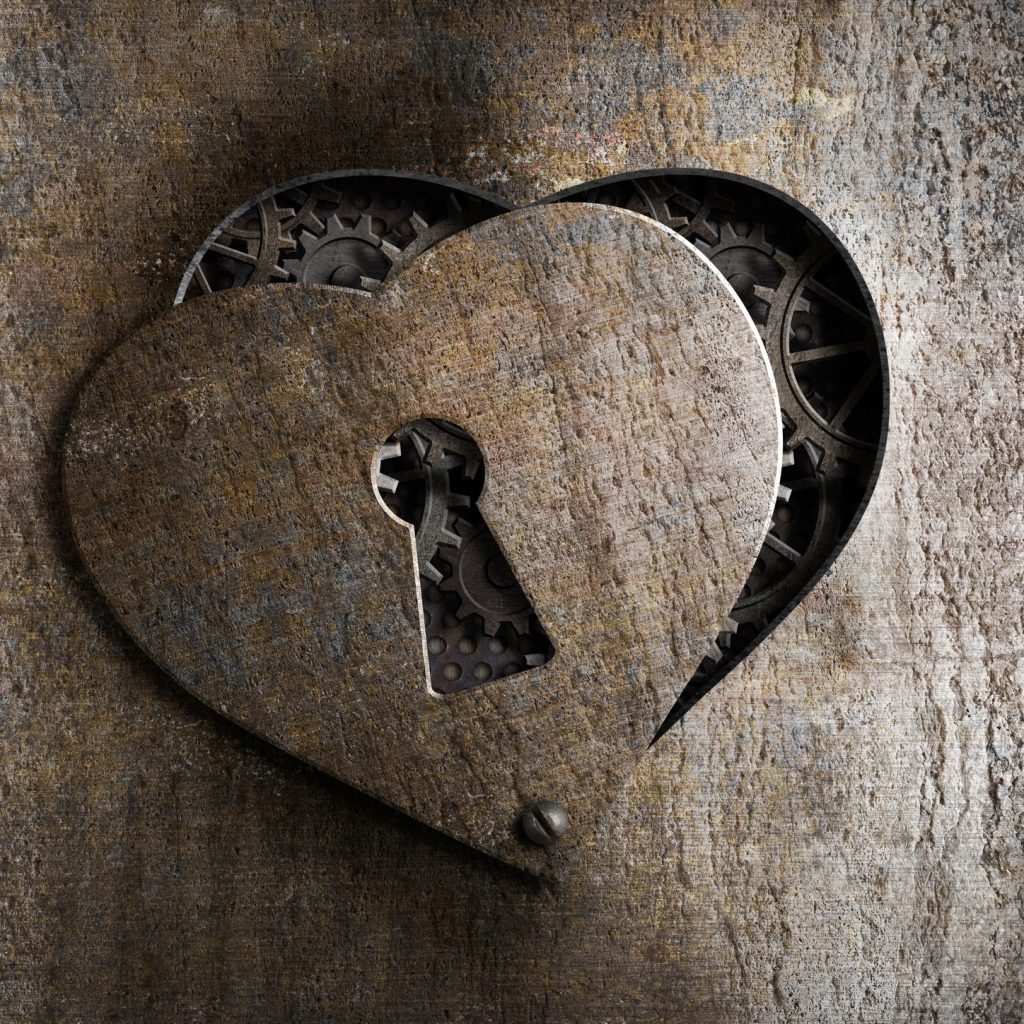 If you were hoping for a post on mind-blowing orgasm techniques, you'll have to wait for another day. (I promise. Because as we all know, I do like to write about pleasure).
Today, though, I'm going to bear my serious side a bit on a post I've wanted to write for awhile.
Maybe because it's the time of year when a lot of weddings happen.
Maybe because I was just digging through my deceased grandmother's photo albums and came across the sweet wedding images of what are now four failed marriages (My first wedding. My brother's first wedding. My sister's wedding. A cousin's first wedding.  Eh.)
I began blogging about sex six years ago, and I learned quickly to check my naivety at the door.
And the longer I've been married and the more I scroll through the emails and comments in my inbox from readers and the more I glance out at society, I've grown numbingly alert to what it takes to build great intimacy in marriage.
Numbingly alert.
Sounds just like clever word play, but it's not really.  When you speak and write about one topic as long as I have, a few common themes emerge.
In my humble opinion, great sex in marriage all comes down to a husband and a wife walking in that direction.
Ta-Da!  There you have it.  (I know. Mind blown, right?  I make it all sound so simple.)
The recipe for great sex (mutually nurtured, valued, satisfying, tender sex) is the exact same recipe for — wait for it — a great marriage.
And great marriages are hard to come by. Trust me. I have a failed marriage on my resume, and my current marriage has had its fair share of ups and downs.
Great marriages are hard to come by, because they take effort — ongoing effort.  Sure, some marriages begin with and journey through easier cards than other marriages, but even the "easier" marriages take a fair amount of work.
And truth be told, no marriage is great all the time. (Two sinful people just aren't equipped to pull off that kind of phenomenon).
The hopeful part is that if both people want indeed to put effort in, they will see progress. Even greatness.
Who among us hasn't heard of marriages that were mediocre or on the brink of disaster that then were healed, redeemed and strengthened, all because the two people took even baby steps in the right direction — and kept walking (sometimes crawling) in that direction?
My current marriage is evidence to this, with its own periods of greatness that ebb and flow and encourage me and humble me.
Of course, the excruciating part — the flip side to what I just described above —  is that if one person wants to nurture intimacy (emotional, physical, spiritual) and the other person does not, the quandary is deafening loud in the heart of the person who is hungering for intimacy.
Deafening loud.
Sometimes there is a third scenario where neither the husband nor wife really care about the marriage and neither wants to stack their odds in the direction of growth.  I don't put too much faith in these situations, because few survive for long.
Where my heart grieves the most are the marriages where one person wants growth. And the other does not.
And I will be honest.  I never have easy answers.
I have no magic words that will spur action within a marriage to compel both people to both want healthy growth at the same time (or at least in close proximity to each other's timing).
The insight I offer is what virtually every other Christian marriage writer and speaker offer.  When I blog or speak about sexual intimacy in marriage, I'm simply saying try this or try that.
Nearly every post I write has some element of try this or try that.
And there are no guarantees that this or that will work (I know. Another excruciating reality).
Yet, sometimes what I write or another author writes or another person speaks into the marriage or the way God motivates a person does indeed bring about healthy change.
Hallelujah.
Thank you, sweet baby Jesus.
Lord have mercy.
Progress. Hope. Glimpses of goodness out of what seem like impossible scenarios.
And those are the reasons I still write and speak on sex in marriage. Because — not gonna lie — I've been tempted to throw in the towel on all of it.  All. Of. It.
But then I get an email from someone sharing that God used something I wrote or said to help their marriage grow in intimacy.  I'm inspired to carry on.  To keep speaking hope into desperate places.
Great sex — great intimacy of any kind — in marriage all comes down to a husband and a wife walking in that direction.
Whether you are single and want to be married someday, engaged or currently married, aim for greatness in marriage.  Go into it (or begin where you are if you are already married) with the raw recognition that it's going to take effort.
Because. Well. It is.
A lot of effort.
But the reward for all that effort?  Wow. Just wow.
Copyright 2016, Julie Sibert. Intimacy in Marriage Blog. Links may be monetized.