I received an email from a young husband who was struggling with his thought life that was wandering to a woman who was not his wife.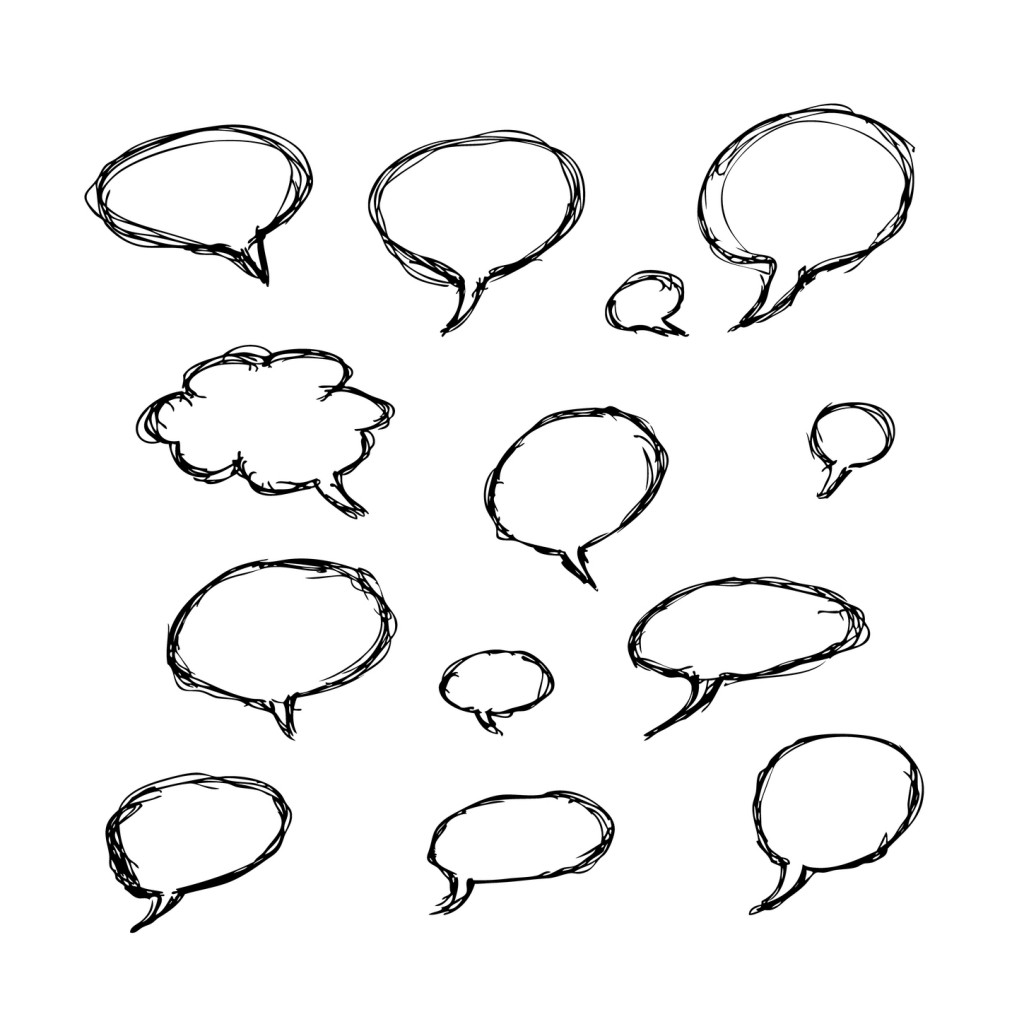 It all started with a dream he had (obviously dreams are beyond our control), but then he found himself while he was awake occasionally drifting back to the images in the dream.
He felt horrible.  Didn't know what to do.
Admittedly, he loves his wife tremendously, so he wondered why his thought life was such a struggle.
Before we tag this sort of problem as just being a male tendency, let's be honest.
We all are prone to our hearts and thoughts wandering, even if we wouldn't act upon such thoughts.  Wandering thoughts are a human issue, not just a guy issue.
Have you ever thought sexy thoughts about someone other than your spouse?  I don't think it's uncommon, whether it be someone we actually know or someone in the media and entertainment.
That being said, I don't think thoughts are automatically cause for alarm. We have to be wise to hold them up to God's truths and promises.
And that means we have to be disciplined to actually seek God's truths and promises — always, but especially when we feel confused or overwhelmed.
The Lord will not disappoint.  He is faithful to reveal to us, teach us and grow us beyond thoughts that are less than honorable.
Here are 3 things to remember:
1. Don't stay stuck.
If you find yourself thinking romantic or elicit thoughts about someone other than your spouse, don't dwell on those thoughts. Easier said than done? Well sure, but not as hard as you think if you look for strength in the right place.
Immediately, find a scripture verse that holds God's promise AND ask God for help and wisdom.
Some verses that are extremely helpful and clear:
Trust in the Lord with all your heart and lean not on your own understanding; in all your ways acknowledge Him, and He will make your paths straight. (Proverbs 3:5-6)
Do not conform any longer to the pattern of this world, but be transformed by the renewing of your mind. Then you will be able to test and approve what God's will is — His good, pleasing and perfect will. (Romans 12:2)
So, if you think you are standing firm, be careful that you don't fall! No temptation has seized you except what is common to man. And God is faithful; He will not let you be tempted beyond what you can bear. But when you are tempted, He will also provide a way out so that you can stand up under it. (1 Corinthians 10:12-13)
For though we live in the world, we do not wage war as the world does. The weapons we fight with are not the weapons of the world. On the contrary, they have divine power to demolish strongholds. We demolish arguments and every pretension that sets itself up against the knowledge of God, and we take captive every thought and make it obedient to Christ. (2 Corinthians 10:3-5)
See what I'm talking about? God is for you. Satan is against you. Make sure you are aligning yourself with the One who is for you.
Another wise decision is to put some accountability in place. At the minimum, find a mature Christian who you trust to keep things in confidence and tell them about your struggle with your thought life.
Ask this person to hold you accountable, both in direct questions to you, as well as you having the freedom to call them when you are struggling.
Men should have male accountability partners and women should have female accountability partners. (This should be obvious, but sadly too many people don't follow this wisdom and just end up worse off than they were with their original struggle, if you know what I mean).
Should you share your struggle with your spouse?
Well, I think this is ideal, but you will have to discern if and when this is appropriate.  As scary as it may seem to admit to your spouse your area of struggle, I think many couples, if they are mature and have a heart for God, will find the battle easier to fight if they are fighting it together.
God works in the light; Satan works in the dark.
When you and your spouse get to a point where you can share vulnerably about your deepest struggles, you're better able to pray for each other and strengthen your marriage against temptation.
2. Don't put yourself in a position where temptation is more likely to progress to sin.
Temptation is not a sin.  Even Jesus was tempted.
But simply knowing we won't act on thoughts is sometimes not enough to guard our hearts.
We need to be proactive to not put ourselves in situations where it is more likely we could sin or even stir up more thoughts about the person who is not our spouse.
So you might have to make some tough choices.
If the person you have had sexy thoughts about is someone you see regularly (such at work, at church or in your circle of friends), strive to limit those times you will see them and/or make sure there are plenty of other people around.
I recognize that we can't always cut off all contact with the person.  Sometimes this is reasonable, but life often is messier than that.
For example, if you work with the person, it probably isn't realistic that you quit your job or ask your boss to make accommodations and put you on a different project, etc.  (Although, I have heard of situations where indeed someone did find a different job rather than face what felt like unbearable temptation, so for some people, quitting is the best choice).
Regardless of the circumstances, I do think we can at least limit our time with the person. Be a grown up and figure out what you need to do.
3. Be intentional about nurturing your marriage.
A good defense is a strong offense.  Be proactive about nurturing your marriage.  Spend the time and sometimes the money to enjoy each other.
Go on those walks you say you're going to take, but never do.
Schedule the weekend getaway.
Find a mutual hobby.
Talk.
Pray together specifically for your relationship.
Make love more often and with greater passion.
Read a marriage book together.
Get involved in a small group with other married couples.
Find an older, more mature Christian couple, who can mentor you and your spouse.
Send each other sexy love notes and texts.
Exercise together. Join a gym.
Address the hard issues that have taken a toll on your marriage. Learn how to heal and grow.
Back each other up.
Hold hands more.
Touch each other more affectionately, particularly in public (while shopping, at church, etc.)
Make a list of reasons you fell in love with each other.
Do something spontaneous with each other.
Make your marriage a priority over the kids.
Believe in your vows enough to live them.
When it comes right down to it, the more we pour our hearts, thoughts, and actions into loving the person we married, the less room we have in our hearts, thoughts, and actions for someone else.
Have you struggled thinking sexy thoughts about someone else? Then do more that will give you reason to think sexy thoughts about your spouse.
Baby steps count. Take them. Today.
Never want to miss one of my posts?  Subscribe via email on this page.  And be sure to join my more than 7,000 followers on my Facebook page and 9,000 followers on Twitter.
Copyright 2016, Julie Sibert. Intimacy in Marriage Blog. Links may be monetized.