It is no wonder that skewed beliefs about sex begin to take a huge toll on sexual intimacy in marriage. Sadly, some people are numb to all these skewed beliefs.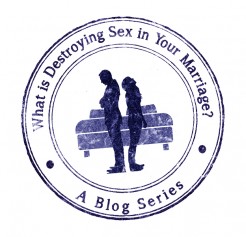 Paul Byerly of The Generous Husband sheds light today on the reasons we need to hold up any of our beliefs about sex against what the Bible really says. 
Too often, what we believe about sex doesn't even come close to God's vision for our marriage. Paul's post is part of my ongoing guest blog series on things that destroy sex in marriage. I so appreciate Paul and his wife Lori, who have been champions of authentic intimacy for years.
Google defines skew as "make biased or distorted in a way that is regarded as inaccurate, unfair, or misleading."
We're surrounded by skewed sexuality.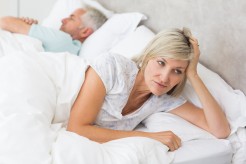 Porn skews the thinking of men and a growing number of women. Various non-porn magazines teach all kinds of inaccurate things about sex.
We get sexual messages from TV, our friends, church, and our culture in general.
So many sexual messages, and virtually all of them are inaccurate, unfair or misleading.
As a part of our modern culture, you've had a number of skewed sexual beliefs piled on you. Even worse, it started long before you were interested in sex.
Your thinking about sex was skewed before you were really thinking about sex. We're like fish who have no idea we are in water because it's always been there.
Are those skewed beliefs destroying sex in your marriage? They certainly are not making sex great!
More than a decade ago, a missionary to China told my wife and me a very sad story. Western-style porn had become available in China, and those who watched it tended to decide what they saw was how sex is supposed to happen. Husband and wife would watch porn, and then try to emulate what they watched.
Unable to do what they saw, they blamed each other. At best this led to frustration and anger; at worst, it led to divorce. Skewed sexual beliefs destroyed not only their sex lives, but also sometimes ended their marriages!
We tell ourselves we're more sophisticated than those folks in China seeing porn for the first time. We tell ourselves we're less easily influenced by skewed sex messages. Perhaps both of these are true, but only to a degree.
Some of the most dangerous skewed sexual beliefs are the negative things we get from our family of origin and the church.
These range from subtle hints that sex is overrated to blatant proclamations sex is just for men. Mothers "warn" their daughters to protect themselves from their husbands, rather than encouraging them to enjoy sex with abandon. They pass their disappointment and frustration on to the next generation, setting up another marriage for sexual problems.
God says sex is good.
He says both men and women should greatly want and wildly enjoy sex.
In the Song of Songs and elsewhere in the Bible, several passages talk about sexual abandon using words normally applied to being intoxicated with alcohol.
God is not calling us to limited, orderly sex; He's calling us to wild, uninhibited enjoyment of His gift of sex in marriage.
Any beliefs at odds with what God says are skewed beliefs. If you want a better sex life, root out skewed beliefs and reject them the way you would reject any other kind of posion!
"Eat, friends, drink, and be drunk with love!" [SS 5:1b ESV]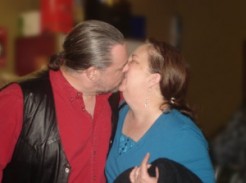 Paul has been blogging about marriage since dinosaurs roamed the Internet. He blogs to men on The Generous Husband, to women on The XY Code, and writes about all things sexual with his wife Lori on The Marriage Bed. He and Lori recently set out on an adventure to become full-time RVers. 
Never want to miss one of my posts?  Subscribe via email on this page.  And be sure to join my more than 9,000 followers on my Facebook page and 10,000 followers on Twitter.
Copyright 2015, Julie Sibert. Intimacy in Marriage Blog. Links may be monetized.