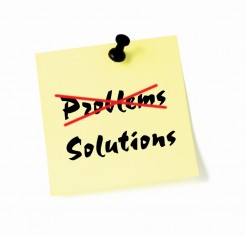 Awhile back, Belah Rose of DelightYourMarriage.com asked to interview me for her podcast.
What a genuine person this woman is!  This conversation felt like sitting with a friend, talking honestly about marriage and sex — and what it takes to build intimacy that lasts.
I really respect her and didn't hesitate being a part of her podcast.  (I jump at any opportunity to speak authentically about sex! You know this about me?!!)
Want to hear me share about my journey and why I'm so passionate about sexual intimacy in marriage?
Here is the link to part 1 of our conversation…
And if you want to hear me talk even more about sex, I am doing a women's only session during an online Christian conference about sex June 6.
Even if you can't listen live, you will get the recording.  Just click on the below image to register today: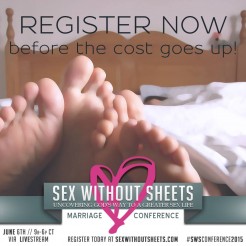 Never want to miss one of my posts?  Subscribe via email on this page.  And be sure to join my more than 9,000 followers on my Facebook page and 10,000 followers on Twitter.
Copyright 2015, Julie Sibert. Intimacy in Marriage Blog. Links may be monetized.