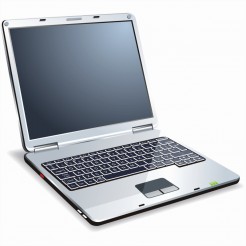 The problem with marriage blogs is that there are always exceptions to what they say…
…and this can be particularly devastating to someone who finds themselves smack dab in the middle of the exception.
Like a blog on sexual intimacy could go on and on about how husbands hunger for more sex with their wives — words that feel painfully bleak to a wife whose husband never wants to make love.
Or a blog that says it is natural for a husband to want to work hard and provide for his family — words that are hopelessly foreign to a wife whose husband spends more time playing video games than earning a paycheck.
Or maybe a blog that says wives long for their husbands to be spiritual leaders — words that feel like salt in a wound to a husband who has tried to faithfully lead in his home, only to have his wife undermine him at every turn.
Or a blog that sings the praises of date nights — ideas that feel beyond distant to a couple suffering the horrendous weight of depression, financial devastation or adultery.
Every week I receive comments and emails from people in desperate situations.
And in a way, as they peruse the internet for a morsel of hope, they end up reading blog after blog that seem to cement their isolation and pain, rather than free them from it.
It's not the fault of the bloggers or the ministries or any well-intended soul who is simply trying to parlay their experience into encouragement for readers.
After all, I write a marriage blog. And I wouldn't do it if I didn't believe it has encouraged some people in their marriages.
I just feel in my heart the need to offer kindness and acknowledgement to those of you whose situations have yet to improve, no matter how many suggestions or insights you try to apply.
My heart grieves.
It particularly grieves when one person in the marriage is committed to healing and growing and nurturing the marriage, only to have their spouse not offer even an ounce of mutual effort in the process.
Countless people have journeyed for years — sometimes even decades — in a lifeless union.
And that makes me sad.
The problem with marriage blogs is we don't have solutions for all that ails troubled marriages or all that breaks fragile hearts.
If ever there was a reminder of our deep need for Jesus it is when humanly insight cannot reach all the crevices of our weakness and tragedy.
The problem with marriage blogs is they are not Jesus.
And oh how I am grateful for that.
When I as a marriage blogger am out of ideas… when my words run short and my encouragement and hope lose their appeal…
Jesus is still steady and strong, abundant with love and compassion and an everlasting promise.
Never will you and I be forsaken. Never will we be beyond His reach.
That truth makes me feel less sad.  I pray it is a tender reminder for you as well, no matter how heartbreaking your situation may be.
Copyright 2012, Julie Sibert. Intimacy in Marriage Blog.