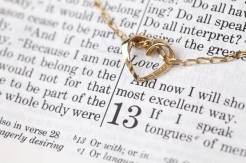 I'm going to attempt to do something I've never done.
Write a daily blog entry for 13 days straight.
Beginning October 1.
(Yeah, I know… you are rolling your eyes in complete disbelief.  I get it.  I imagine I shock you when I even manage to get out a couple blog posts in a MONTH!  I'm determined to surprise you, though.)
I'm really going to put my heart into the Christian Marriage Bloggers Association's 1/2 Marathon Blogging Challenge.
(Click on the below button for more info!)

I wish the challenge was have sex for 13 days in a row, because I think I'd be more likely to complete it!  But maybe I could just do both… 13 days of sex and 13 days of blogging!  In a row.  Woo-hoo!!  I might be too tired to write.
The positive highlight of this is that there are so many great Christian marriage blogs out there… so many of your brothers and sisters in Christ who are passionate about encouraging you in your marriage.
For 13 days beginning October 1, you will have so many outstanding blog entries to choose from. Even a little bit of that wisdom can go a long way in enriching life with the person you love.
Be sure to stop back so you can see how I'm doing on the challenge.  The blog challenge, that is!
(My humble apologies that I've been a little laxed on blogging lately.  My little urchins (a.k.a children) keep wanting things like food, clean clothes, and countless rides to baseball practice and swim lessons.  And the youngest just told me he wants to be a prairie dog for Halloween.  He tried to reassure me by saying next year he wants to be a camel.  That didn't help.)
Copyright 2012, Julie Sibert. Intimacy in Marriage Blog.