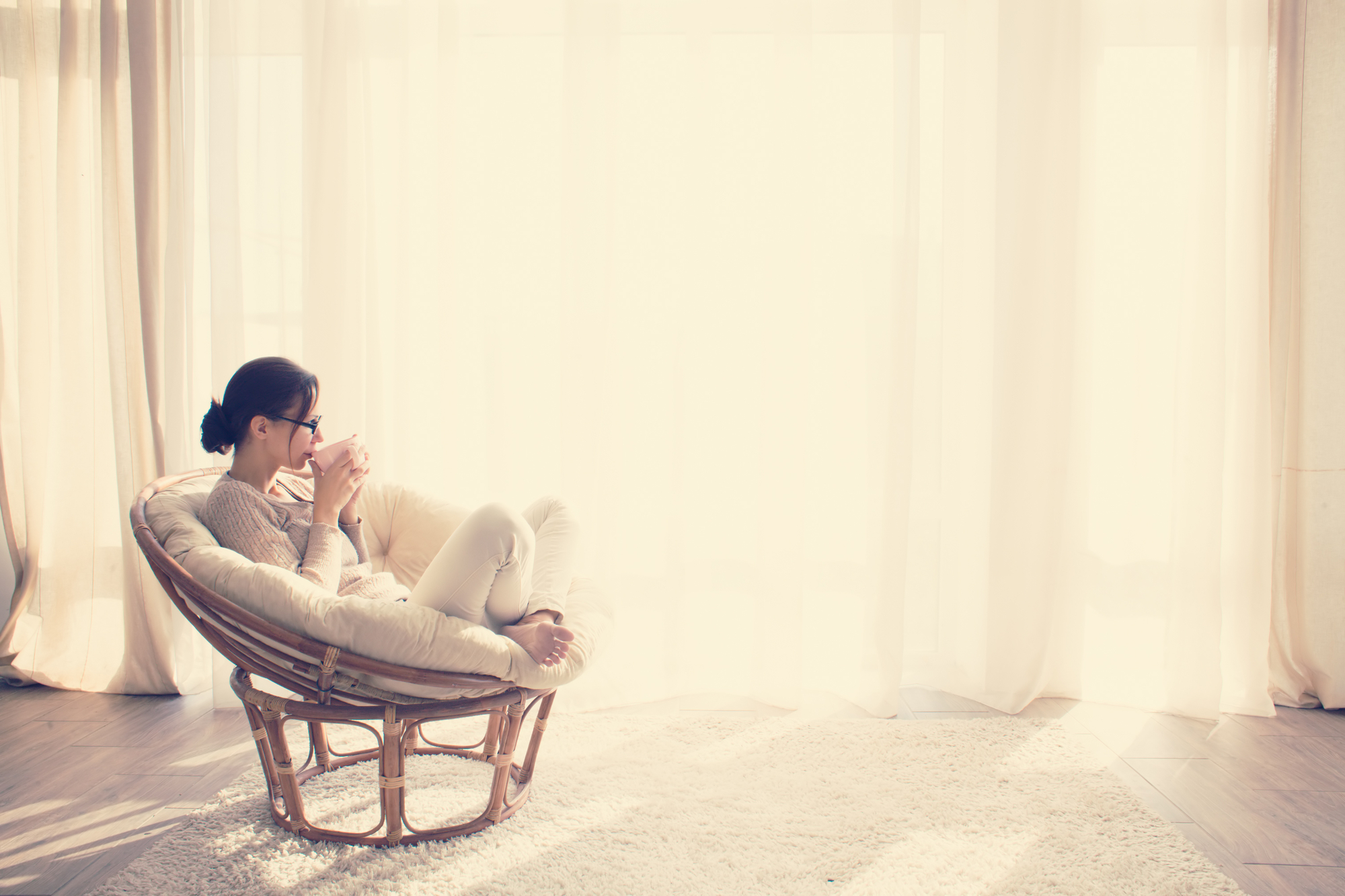 At a time of year that is notorious for being joyful, stress has a way of robbing us before we can even blink.
I'm not sure if holiday stress is accentuated this year—or if we are actually better prepared this year to not get so bogged down in stress.
After all, we have had literally months of practice in adapting to stress-filled scenarios. We should be ninjas at managing stress, right?!
Even so, if you find yourself feeling frazzled by the holidays, consider taking even little steps to ease that stress. That's what I have been doing.  Here are a few ideas:
1. Instead of going all over town shopping for perfect gifts, consider doing gift baskets where you can buy all the items in one place.
For example, find a local coffee shop where you can buy fresh ground coffee, chocolates and small gifts. Or possibly a sporting goods store that has a variety of items for the fans on your list. Use the same idea for multiple people on your list so you can get all your items at one place in one swoop.
2. Remind yourself that it's okay to not put up all the decorations.
Simplify by putting up the ones that mean the most and leave the rest packed away.
3. Order food whenever possible instead of making everything homemade.
A bonus of the varying degrees of lockdown is many local bakeries and restaurants have mastered preparing and packaging things to go. Support them and save yourself the time and stress of doing everything in your own kitchen.
4. Instead of getting several gifts for the young adults on your list, ask them one or two larger items they want.
Everyone wins. They receive something they really want and you don't have to scramble to buy so many presents.
5. Change up traditions that drown you in stress.
Whether it be what you serve for food or activities you do, consider ways to maximize connection with the people you love by eliminating the peripherals that have become too much work. And yes, I know this year many people are forgoing their large gatherings. An upside to this is we can break from traditions that maybe have been too draining for years—and resolve to not return to them if they rob us of our joy.
6. If you dread doing Christmas cards and/or letters, give yourself some grace this year.
Make a list of the few people who mean the most to you and instead of doing cards, resolve to reach out to them with a phone call over the next few weeks. The one-on-one personal conversation will bless you both.
7. Find a way to give back—not as something to add to your list, but rather as a way to walk in the gratefulness of the season.
If you have children, instead of doing homemade Christmas cookies, consider buying some cookies and having the kids make some drawings to give to children in the hospital or staff at a local nursing home or first responders.
8. Remind yourself that doing a few things each day is better than trying to cram 20 things into one hectic Saturday afternoon.
Incrementally chip away at your to-do list and applaud yourself for the little sprints. The massive marathon of getting so much done in one day is stressful.
9. Do lots of self care.
Self care is a huge stress buster. Sure, self care can mean a massage or trip to the spa. But it just as well can mean curling up with a good book for an hour or going on a walk around the block or leisurely reading through any holiday cards you've received. Maybe take a long bath. Or put in your earbuds and relax to your favorite music for 30 minutes. Find the self care that works for you and do it, even in small stretches every day or so.
10.  Lastly, I encourage you to look for ways to remind your spouse of ways they too can relax.
What other ideas do you have for easing the holiday stress? The holidays every year are an opportunity to find peace and rest. I think we need it this year more than any other. We all are weary. Any little steps we can take to ease the holiday stress are worth it!
Copyright 2020, Julie Sibert. Intimacy in Marriage Blog. Links may be monetized.
Never want to miss one of my posts?  Subscribe via email on this page.  And be sure to join my more than 10,000 followers on my Facebook page and 11,000 followers on Twitter.