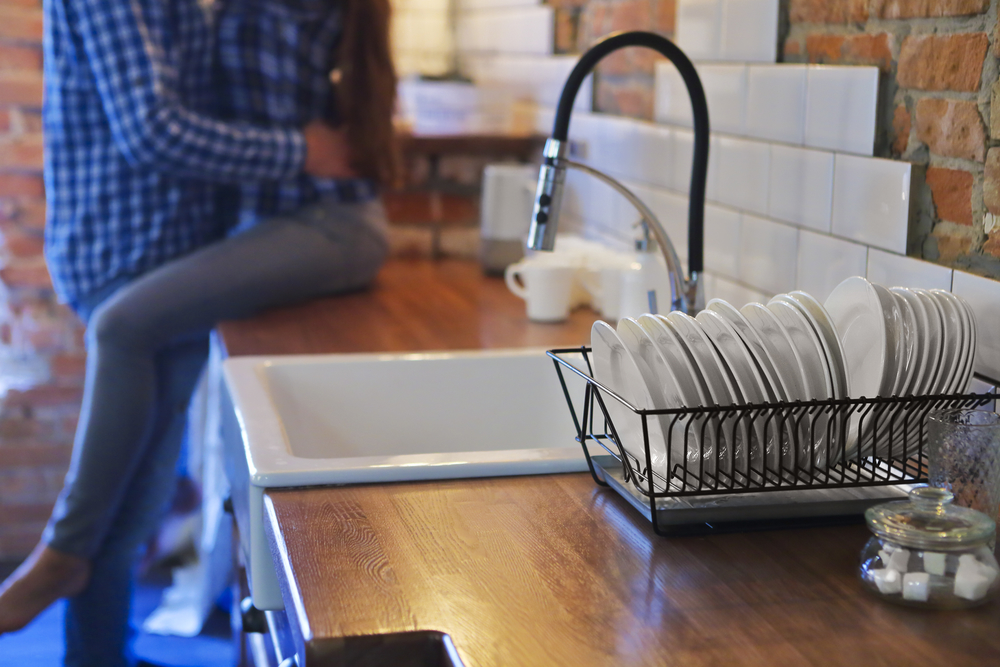 The pandemic has put quite the damper on going on dates outside the home.
My husband and I used to regularly go out for a meal on Friday nights, with our favorite place being a Mexican restaurant that had killer margaritas.
Even though restaurants are open in our area and most are taking precautions to limit capacity, boost their disinfection measures and make sure servers are wearing masks, we don't have the desire to eat out as much. Sometimes it can be hard to get into places because of the limited capacity.
So like a lot of couples, we may have to get creative with our date nights. This is especially true because we live in an area of the country that gets cold in the winter. Not a lot of outdoor dates or restaurant patio seating happening for us the next 4-5 months.
What are some other options for dating during a pandemic?
3 Creative Dates Amidst the Pandemic
1. Cook together
Why not find a new recipe and cook together? This can be a great opportunity to talk, as you might find you both are willing to open up more with side-by-side communication.
Sometimes it's easier to be vulnerable and let conversation flow when you are not staring into each other's faces. Yes, face-to-face conversation has its place, but I think side-by-side conversation is awesome, too, and doing an activity together (like cooking) allows for side-by-side conversation.
A huge advantage of cooking together is not only are you spending time together, but you also get to enjoy a new meal together.  The date could even consist of shopping together before you start cooking.
And if you like cocktails, why not try a new cocktail? My friends have a popular cocktail blog where they are always coming up with creative and tasty libations.
2. Watch a movie or series
If you regularly watch movies or series, then this date idea won't strike you as overly creative. My guess is if you regularly do this, you're probably enjoying it even more during the pandemic.
But if you don't regularly curl up on the couch and watch something together, then why not give it a try? With so many streaming services, not to mention the tried-and-true DVD method, we certainly don't lack for entertainment choices.
To make the evening even more enjoyable, get or make some of your favorite appetizers or snacks. Some restaurants offer charcuterie boards and/or appetizers that you can pick up. And the other day I was flipping through a catalog and saw a flameless marshmallow roaster, so if s'mores sound yummy, there's a way to do that!
3. Give each other massages
If you don't have the risk of kiddos walking in on you, you could give each other massages in the living room or family room. Otherwise, you may have to start this date in the bedroom!
In advance, purchase a quality massage oil. You can find a massage oil online or at stores like Bath & Body Works. Eons ago, I went to massage therapy school, so I learned the value of a good full body massage. Key is to make sure the person receiving the massage is comfortable. Some couch cushions on the floor can be good support to lay on, but use whatever you can… pillows, rolled up blankets, towels to give support under the knees and ankles. Be sure to take precautions that massage oil won't get on anything that can't be washed.
Room temp is vital as well, so if you have a fireplace or a space heater, use those to warm the room to the point where it is comfortable for you both to be naked.
Massage is best if the whole body gets attention and if you vary your touches, using everything from a kneading movement to light percussion to more intricate massaging using your fingers and thumbs.
Give each other feedback along the way on what feels good, and before long, you both will be experts on each other's bodies.
Those are just three ideas. All of these lend well to being sensual with each other, so of course any of the above may start one way but eventually lead to some sexual fun!
What other ideas do you have for dates during the pandemic? Sexy 

scavenger

 hunt? Board game competition? Reading love poems to each other? Playing strip poker?
Baby, it's cold outside! (Well, at least some places it's cold outside). Better think of some creative inside dates!
For more reading, you can cruise through my list of past posts, as well as my page with a bunch of posts on orgasm.
Copyright 2020, Julie Sibert. Intimacy in Marriage Blog. Links may be monetized.
Never want to miss one of my posts?  Subscribe via email on this page.  And be sure to join my more than 10,000 followers on my Facebook page and 11,000 followers on Twitter.