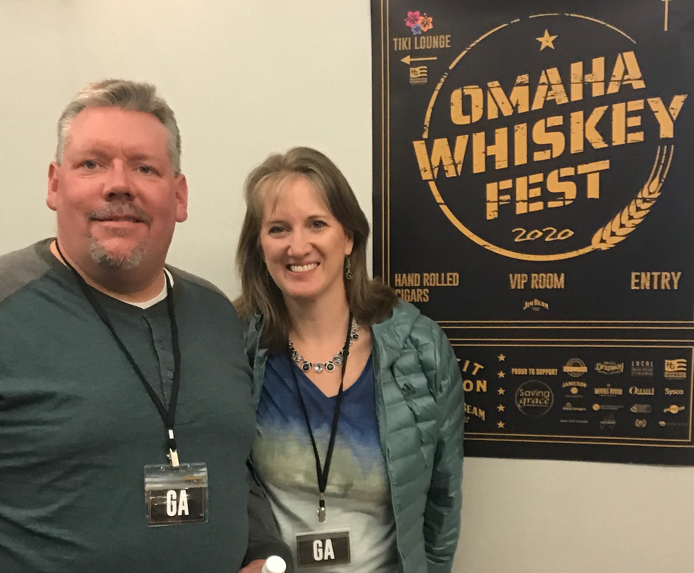 In February, Randall and I went to Omaha's first whiskey fest. Basically, our entry fee allowed us to try as many brands of whiskeys as we wanted.
The first Omaha whiskey fest did not disappoint!
One of my favs was a whiskey called Uncle Nearest 1856. We couldn't buy any whiskey at the fest, but I made a point shortly thereafter to buy a bottle of it at a local wine and liquor store. I absolutely love this whiskey.
So imagine my pleasant surprise to discover that it is fellow marriage blogger and relationship expert Fawn Weaver of The Happy Wives Club who is behind this whiskey! This is her brand, people. She and her team are rocking the world of whiskey in superb fashion.
The story behind this whiskey is absolutely beautiful and encouraging. Even if you are not a whiskey fan, I encourage you to go to the Uncle Nearest 1856 site and watch the short story via video at this link.
You maybe never have heard of Uncle Nearest 1856 whiskey (yet!), but I imagine you have heard of Jack Daniel. That alone should pique your interest as to how one of the world's best known whiskeys found its beginnings with a former slave named Nathan Green and a Lutheran pastor named Dan Call.
Thank you, Fawn Weaver, and all the other faithful people who worked diligently not only to bring to light Nathan's story, but also to bring us whiskey lovers a fabulous whiskey. 
I love the redemptive power of someone's story that helps us better understand history. Way to go, Fawn Weaver! You did good, my friend!
For more reading, you can cruise through my list of past posts, as well as my page with a bunch of posts on orgasm.
Copyright 2020, Julie Sibert. Intimacy in Marriage Blog. Links may be monetized.
Never want to miss one of my posts?  Subscribe via email on this page.  And be sure to join my more than 10,000 followers on my Facebook page and 11,000 followers on Twitter.