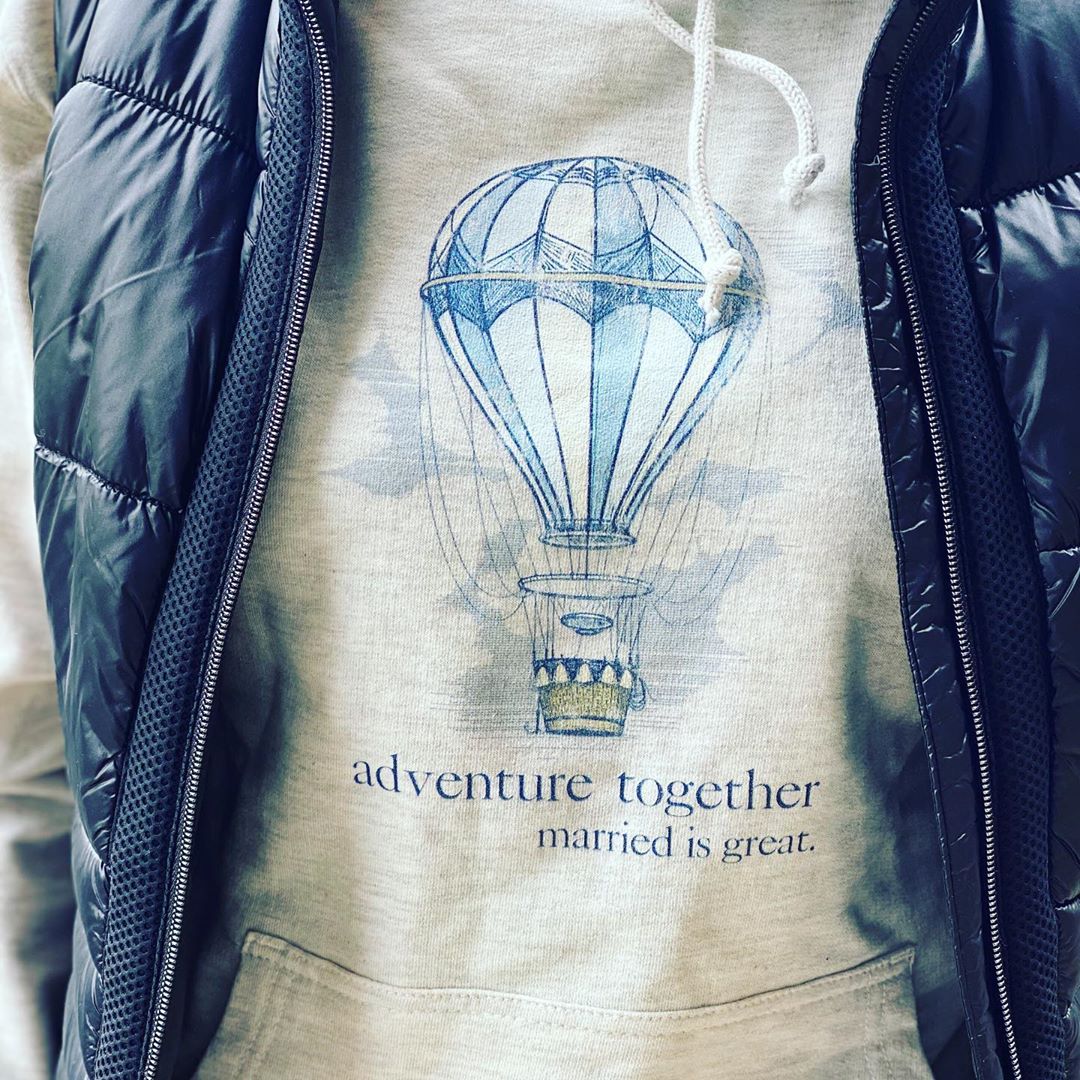 When the pandemic hit and so many people were homebound, many of us gravitated toward the comfortable clothing, right?
The t-shirts and sweatshirts took precedent over the dress shirts and business casual attire.
I was fortunate to add a few comfortable pieces to my wardrobe and now I want to tell you about them.
Married is Great Clothing Company offers t-shirts, sweatshirts, coffee mugs, journals, blankets and more—all with cool designs proclaiming "married is great!"
I have a t-shirt, sweatshirt and the stainless steel travel mug, and I LOVE them all!
Mark and Amy founded Married is Great, and Mark reached out to me so we can make more people aware of this comfortable way to show you are a fan of marriage. You can read about Mark and Amy at this link and see beautiful pics of their family.
I have an affiliate relationship with Mark and Amy, which just means that if you buy through my link, I get a small percentage of the sale as a "thank you" for spreading the word. What an affiliate relationship also means is that these are people I trust! I have their product and I like it, AND I trust their character.
Want to bless your spouse? Why not consider a comfortable sweatshirt? Or a new coffee mug! Check out the great selection at the below link:
There's just something about slipping into a favorite t-shirt or sweatshirt, and if you can at the same time express you are proud that you're doing life with a spouse, all the better!
Here's the link again so you can take a look:

Married is Great Clothing Company.

  Think about surprising your spouse with a gift or buying something you love for yourself!
For more reading, you can cruise through my list of past posts, as well as my page with a bunch of posts on orgasm.
Copyright 2020, Julie Sibert. Intimacy in Marriage Blog. Links may be monetized.
Never want to miss one of my posts?  Subscribe via email on this page.  And be sure to join my more than 10,000 followers on my Facebook page and 11,000 followers on Twitter.