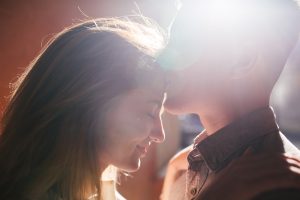 Before you read too much into my headline, let me start with a disclaimer that it is a play on Nebraska's new tourism slogan: "Nebraska. Honestly, It's Not for Everyone."
Like most states, Nebraska comes up with a tagline every so often, to help people who don't live here see us as more than a fly-over state.
Sometimes the tourism folks charged with such a task hit the mark and sometimes they don't.  Personally, I kind of like this new one.
The slogan meant to stir irony, because in all the advertising, the words are paired with beautiful images showing people experiencing some cool spots in Nebraska — features of the state that challenge the perception that we are just a boring landscape of cows and cornfields.
Though the new slogan garnered more than a few snickers and mocking on late night talk shows, many of us who have loved living here for years are perfectly content. We enjoy midwest values, reasonable cost of living and relatively low crime.  Nebraska isn't for everyone.  But it's for me.
Of course, the new slogan got me thinking about sex in marriage. (Let's be real. Doesn't everything get me thinking about sex to some degree?!)
Great sex in marriage. Honestly, it's not for everyone.  Why? More often than not because a couple hasn't made it a priority or resolved to face and overcome their sexual struggles or put forth the effort to genuinely understand arousal and sexual oneness.
I think, though, countless couples could make sex great in their marriage. If it is not great in yours, do you still have hope that it could be?
I recently spoke to a group of married couples, and one of the points I made was that now is a good time to start.  Whether you've been married a year or 10 or 20 or more, if you want nurtured sexual intimacy between the two of you, there is no better time than now to start.
Baby steps count.  If you have had longstanding sexual distance, you aren't going to become a hot passionate force to be reckoned with overnight. BUT you can start building healthy connection. You can work on your friendship and time together.
You can touch each other. You can lean into arousal and see where it takes you.
Great sex in marriage. Honestly, it's not for everyone.
Is it for you?
For more reading, cruise through my list of past posts. as well as my page with a bunch of posts on orgasm.
Copyright 2018, Julie Sibert. Intimacy in Marriage Blog. Links may be monetized.
Never want to miss one of my posts?  Subscribe via email on this page.  And be sure to join my more than 9,000 followers on my Facebook page and 10,000 followers on Twitter.