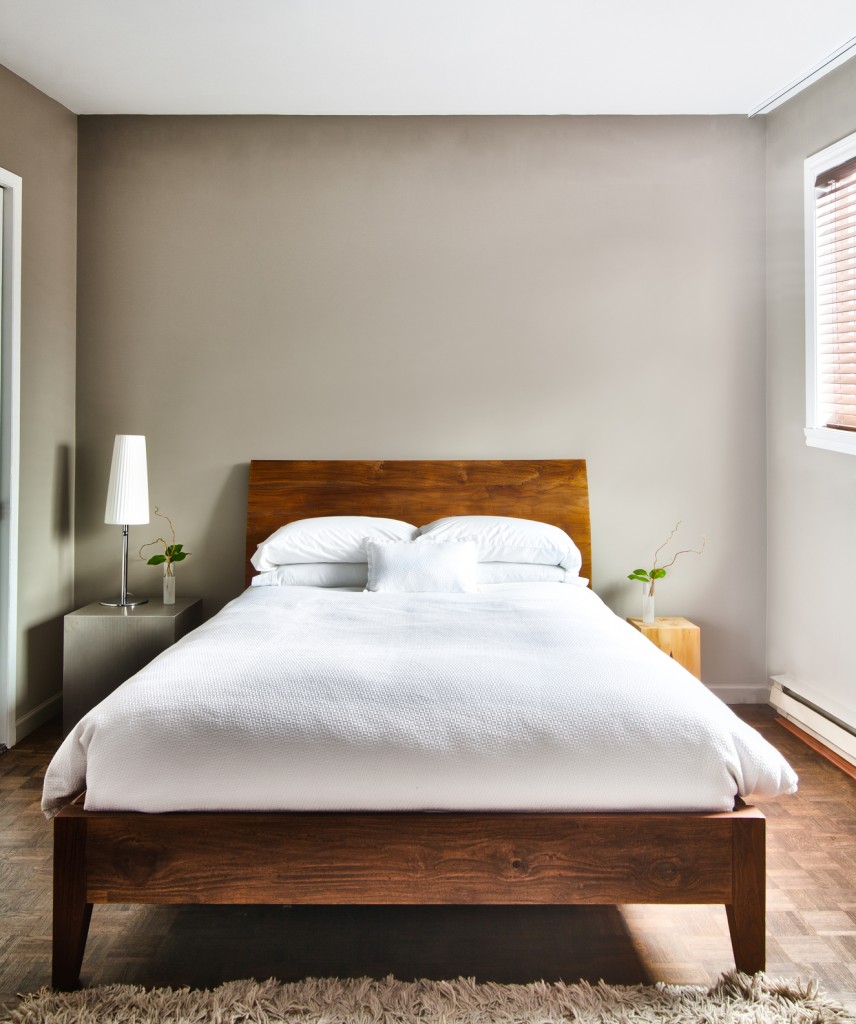 Every now and then, I receive comments or emails from husbands that read like a laundry list of the worst excuses their wife has ever given for not wanting to have sex.
Sometimes I laugh.
Most often, though, I'm sad.
Yes, I know, I'm hearing only one side of the story when these husbands reach out.
But even if I were to hear both sides of the story, we would still arrive at the same picture — marriages struggling sexually.
Until a comment I received recently, it had been awhile since I had heard the "clean sheets" excuse, meaning, "I just changed the bed and the last thing I want to do is mess up these clean sheets with sex."
Some of you have said it.
Some of you have heard it.
Ultimately, though, God longs for us to ask what our marriage means to us.
By what should a marriage be recognized?
I sure hope it's not clean linen.  Sweet baby Jesus, help us if it's clean linen, because that would be sad commentary.
"Well, their marriage was nothing special.  But did you see the sheets?  Phenomenal. 1,200-thread count Egyptian cotton, and I swear it looked like they'd never been used, if you know what I mean."
Joking aside, this is one of those "ya gotta count the costs" sorta things in a relationship.
What if the "clean sheets" excuse really isn't the reason.  What's the story behind the story, so to speak?
Is it possible that "clean sheets" is just code for some deeper struggle in your sexual relationship with your spouse (especially if it's one of many excuses on the laundry list. No pun intended)?
Whenever I speak to women's groups, I always try to at some point to bring the conversation to a "count the costs" focal point.  I'm annoying that way, but some of them actually tell me afterward they appreciate this kind of candid transparency.
If there is something you and your spouse could do to heal sexual brokenness and better nurture sexual intimacy, isn't your marriage worth that kind of effort?
I think it is.
Yes, it takes courage and humility and possibly even the trusted resource of a professional Christian counselor to start digging yourself out of sexual disconnect.  But there are many couples who have done it.
And along the way, they've discovered that sex is never just about sex.  it's about a oneness and strengthening to a marriage that can't quite be described.  Intimate and exclusive sexual intimacy is one of the main things that God designed to set marriage apart from any other human relationship.
So, when we ask the question, by what should a marriage be recognized, most Christians who have studied God's heart and word would indeed have "sex" in their answer.
If there is more to your "clean sheets" excuse than "clean sheets," I encourage you to hunger for God's truth and redemption in this tender area of your marriage.
And if there really is nothing more behind your "clean sheets" excuse?  I mean, if your sexual intimacy is actually quite great, except when you've just changed the sheets?
Well, there are these crazy contraptions called towels.  With a little planning, it's amazing the way they can protect clean sheets.
See, I do care.  About your marriage. And your sheets.
Never want to miss one of my posts?  Subscribe via email on this page.  And be sure to join my more than 9,000 followers on my Facebook page and 10,000 followers on Twitter.
Copyright 2016, Julie Sibert. Intimacy in Marriage Blog. Links may be monetized.