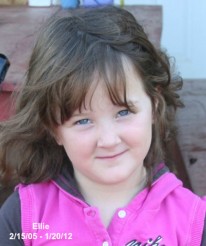 As many of you may know, today has been designated Giving Tuesday.
It comes on the heels of Black Friday and Cyber Monday and is a way to shift a little focus back to giving to worthy causes.
In that honor, I want to shed some light on an organization called Ellie's Way.   Ellie died tragically a little less than 3 years ago at the tender age of 6.
Ellie's father Todd contacted me several months ago because he had followed my blog and appreciated all I was doing for marriages.  I read more about the death of their youngest child and only daughter, and was deeply touched by their story.
As heartbroken and devastated parents who lost a child, Todd and his wife Kristen have found a way to reach out to other parents in similar situations.   They have created care packages to send to grieving parents.
The packages are tender and amazing on so many levels — a true reflection of two parents who, in their brokenness, have come alongside other devastated parents.  If that's not Jesus with skin on, I don't know what is.
This sort of generosity particularly touches my soul because my first playmate — my 3-year-old cousin — drowned in 1974 at an apartment complex swimming pool. My earliest memories are of him.  And in 2007, a dear friend of mine lost her son in a car accident.
Though I personally have not lost a child, I have seen the deep pain in those I love who have.
The care packages from Ellie's Way strive to offer some comfort into what many consider the most devastating loss — the death of a child.
Will you join me in giving to Ellie's Way?