It's National Marriage Week! We are excited to discount our eBook 40%!  It is only $5.99 through Feb. 14.
This price is for anyone who wants to buy the book.
We want to encourage as many marriages as possible.  One of our specific goals with the book is to become a trusted resource for pastors, counselors and marriage mentors.
Will you please consider sharing this post with your church leaders?


Dear Pastors, Counselors & Marriage Ministry Leaders,
Let's face it – discussing sex with an engaged or married couple can be awkward at times, especially if you do your pastoral counseling alone.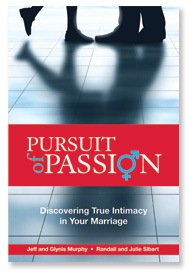 If you just scratch the surface by discussing sex in an abstract way, the couple may leave with some interesting information but still lacking answers to their most pressing questions.
Yet, intimate conversations about topics such as sexual pleasure, sexual struggles and the importance of sex in a marriage can be quite sensitive!
That's exactly why we wrote Pursuit of Passion: Discovering True Intimacy in Your Marriage.
We are pleased to announce that our eBook is now available for Kindle, iBooks, Nook and Kobo readers or on a smartphone!
To celebrate National Marriage Week, we are offering a 40% discount on all purchases through February 14.
At just $5.99, consider ordering copies for your entire staff/marriage ministry team and those that you counsel. To order, click here and select the version you want.
We believe this book will significantly help you in counseling both engaged and married couples and that you will be able to confidently recommend it to those you serve!
May God bless you as you help build passionate marriages.
Jeff & Glynis Murphy and Randall & Julie Sibert
Co-authors, Pursuit of Passion: Discovering True Intimacy in Your Marriage
PursuitOfPassionBook.com