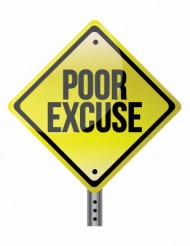 Have you ever rejected your spouse's sexual advances?
Scan through the below list and see if you have said (or heard?!) any of these.
Top 10 Things NOT to Say When Your Spouse Wants Sex:
1.  "Again?!"
2.  "Later." (And then "later" never comes).
3.  "You just married me for the sex, didn't you?"
4.  "As long as it's quick."
5.  "I'm too tired." (always too tired).
6.  "I'll give you sex if you (clean the garage, take care of the kids, etc.)"
7.  "Why don't you just take care of things yourself."
8.   "My show is about to start."
9.   "The kids will hear us."
10.  "It will mess up my hair." (Or make-up. Or the bed.)
Sure, some sound pretty cliche, but sadly these can be the go-to excuses that slam shut the hope of any intimacy. 
And what I hear from the spouses who are refused is that instead of battling right there in the moment, they tend to withdraw into isolation.  In other words, the spouse who gave the excuse or was careless with the intimacy may not even be aware of the depth of pain their rejection has caused.
I'm not saying there aren't valid excuses at times for not having sex. Certainly there are.
But when rare, yet reasonable, excuses turn into on-going unhealthy patterns of little or no intimacy, the chinks in the armor start to add up and the marriage suffers tremendously.
Any other excuses you've said (or heard?)  Talk amongst yourselves. In the comment section.  It's anonymous.
Copyright 2013, Julie Sibert. Intimacy in Marriage.