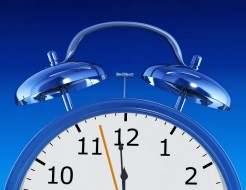 Occasionally I receive such a gem in my email in-box.
Below is one of those encouraging stories!
This is one man's experience on how his marriage improved when he made a humble and positive change.
He and his wife are in their 70s, so it is a good example that there is often hope — even when we think hope had long ago left the scene.
Not only did they grow deeper in love, the sex has gotten really hot.   Be encouraged…
I am the husband. We have been married nearly 38 years and for over 37 years we had sex roughly 2 or 3 times a month. I had been constantly rejected in bed and my wife said she was not really that interested in sex.
Recently I was convicted by the Holy Spirit to not just READ Ephesians 5:25-31, but to ACT OUT these verses. I guess you could say I am a slow learner!
I am now truly trying to act out these verses.
Husbands really have an awesome responsibility: I am to be prepared to lay down my life for my wife and to place her needs/desires ahead of my own, not just occasionally but ALWAYS.
First of all, my wife thought I was crazy — such was the change that occurred — but I told her what I was trying to do and her attitude changed also. She knows that I really want the absolute best for her.
She is legally blind (almost since birth) and when I met her I knew she needed someone to love her and care for her. I consider it an honor, a privilege and a joy to be that man.
I should point out that we are both in our 70s and I have ED, partly probably because of age and partly because of my heart medication (I had a heart attack 7 1/2 years ago). I need medication to get and maintain a firm erection which limits spontaneity, but adds to the anticipation.
WOW what a difference since I started living out Ephesians 5:25-31! We are now having sex two or three times a week and it is wonderful. Last night was the most thrilling sex of our lives and we were both completely fulfilled. In all areas of our lives, we are now more in love than we have ever been.
I firmly believe that if all husbands would take these verses to heart that there would be a lot more very happy Christian marriages.
Let God take control and enjoy each other as He intended. I think that wives would easily be able to live as verses Ephesians 5:22:24 require if their husbands were living out their verses.
For those of you who can identify with this man's testimony and who have had a similar rekindle relationship because of your surrender to God's Word and heart, please comment and thank him for sharing.
I am sensitive to the fact that some of you reading this have tried to walk a similar humble path, but have not seen your spouse respond with a deepened love.  My heart goes out to you.  I hear regularly from men and women who hunger for the emotional and physical tenderness of their spouse and are heartbroken to rarely or never receive it.
I share these real experiences, though, because as Christians we are called to try to encourage one another whenever possible and to testify to the work of the Lord in our lives.
May the words of our brother in Christ who has shared his story give us a deeper sense of the way God longs to transform and redeem us — and offer us hope.
Copyright 2012, Julie Sibert. Intimacy in Marriage Blog.