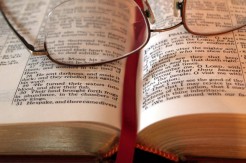 I asked and you spoke up!
Below are 25 marriage resources that many of you personally recommended.
All of these are not specifically on sex, but obviously the more you strengthen your marriage, the more likely it is that sexual intimacy will improve as well.
If possible, I linked directly to the author's or ministry's website. If you want to recommend a resource you don't see listed here, please add it to the comment section.
As I always say… no one resource has all the answers, and you may disagree with some things in a resource.  Simply glean what is applicable for your marriage.
Let's be about encouraging one another toward the kind of marriage and intimacy that God envisions for us. We don't have to journey marriage alone — there are resources available to help us in the journey!
1. Love and Respect by Emerson Eggerichs (This by and far got the most mentions! There is a book, study materials, conferences, etc.)
2. Family Life Weekend to Remember and other Family Life resources.
4. The Generous Husband and The Generous Wife blogs.
5. Financial Peace by Dave Ramsey.
6. For Men Only and For Women Only by Shaunti and Jeff Feldhahn
8. HomeWord with Jim Burns (radio broadcasts and other resources)
9. ReNEWed — 30 Day Devotional for Husbands by Marriage Keepers (Many resources)
10. Intimacy Ignited by Joseph and Linda Dillow and Peter and Lorraine Pintus
12. Love and War by John and Stasi Eldredge
13. The Five Love Languages by Gary Chapman
14. Sacred Marriage by Gary Thomas
15. The Peasant Princess by Mark Driscoll
16. Holy Sex by Greg Popcak
17. Theology of the Body and Good News About Sex and Marriage by Christopher West
18. Laugh Your Way to a Better Marriage by Mark Gungor (Also Flag Page Personality Profile) (Mark is hilarious… two other couples and my husband and I went through his DVD series).
20. Smart Stepfamilies by Ron Deal (I met Ron while at the AMFM conference in Dallas!  Great man passionate about helping families!)
21. Romancing Your Wife and Romancing Your Husband by Deb and Daniel Smith
22. Sacred Sex by Tim Alan Gardner
23. Shannon Ethridge Resources
24. When Two Become One: Enhancing Sexual Intimacy in Marriage by Christopher and Rachel McCluskey
25. Pure Intimacy for Married Couples
26. Engaged Marriage by Dustin Riechmann (Fabulous!)
27. His Needs Her Needs by Willard Harley
28. One Extraordinary Marriage website by Tony and Alisa DiLorenzo (Fabulous!)
29. Celebration of Sex by Douglas Rosenau (I met Doug at the AMFM conference and it was so great talking to someone who was a pioneer in speaking openly about sex in Christian circles! Dr. Rosenau's book was the first one I read on sex in marriage).
30. Red Hot Monogamy by Bill and Pam Ferrell
31. Sheet Music by Kevin Leman
32. Fit Marriage exercise website by Dustin Riechmann and Tony DiLorenzo
33. Having open, honest and safe married couples with whom you can be real about your marriage struggles. (I was so glad that one my readers mentioned this — the value of having other married couples who will journey with you and who understand that marriage is hard).
34. Foundational restoration (again, this was something a reader mentioned that I think is so important… the significance of getting back to godly foundations when restoring a marriage).
(Okay… I admit… as you can see, I couldn't hold it to 25!)
This is a list of just some of the resources out there people!  Of course, I would obviously add the Bible to the list as well, since God's Word is rich with all the qualities necessary for a marriage that reflects His grace and heart.
It's ridiculously encouraging that there are so many resources available.  Don't you agree?!  If so, please tweet this, share it and go wild getting the word out.
If you know of more resources that you would PERSONALLY recommend, please throw them into the comment section.
Copyright 2011, Julie Sibert. Intimacy in Marriage Blog.