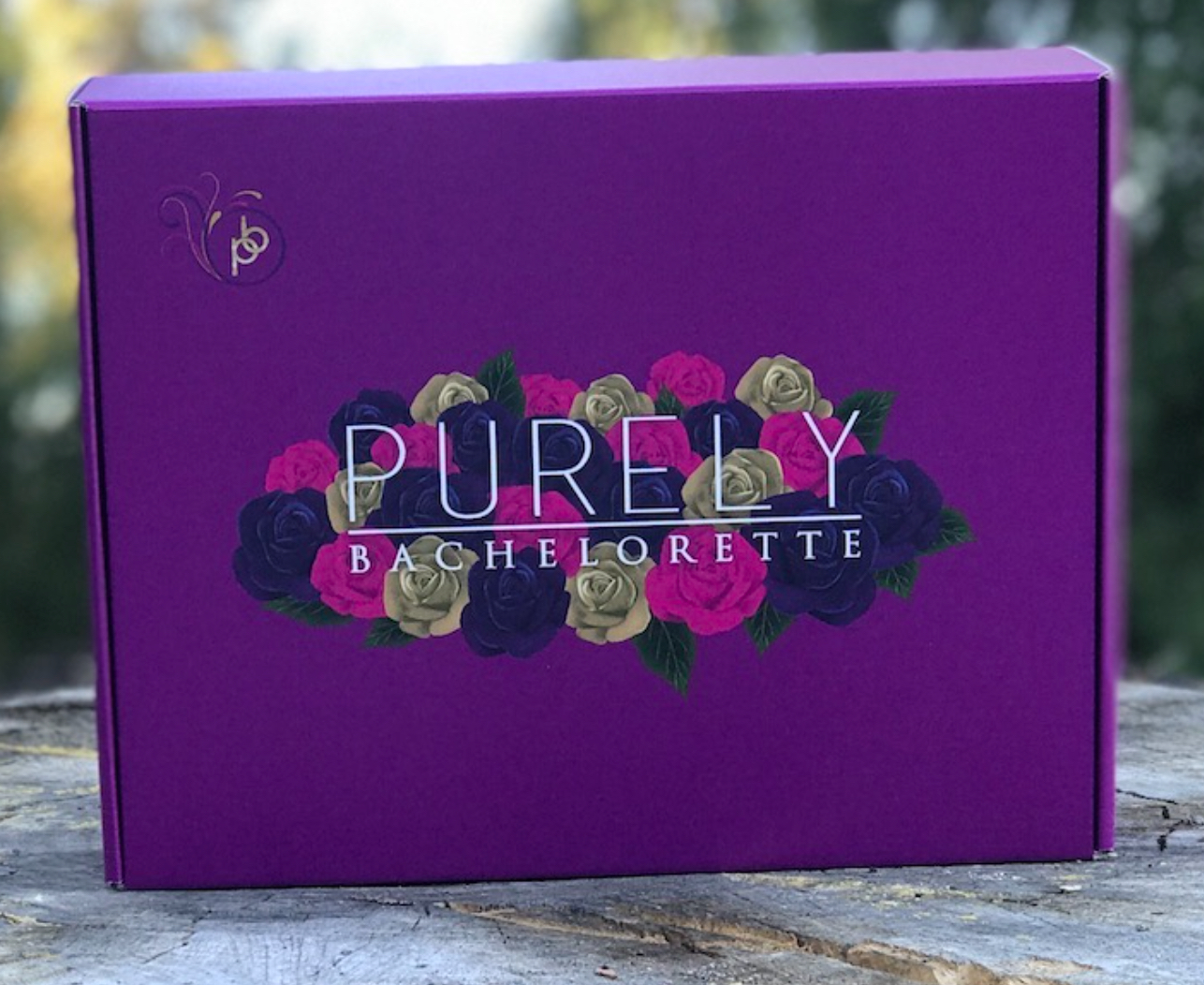 The pandemic has been so disruptive to weddings, but one thing is certain. People are still getting engaged and weddings will still be happening!
I imagine 2021 and 2022 will see a huge spike in people getting married, and that is an uptick worth celebrating!
Along those lines, I'm pleased to share about a fun and appropriate way all you gals can celebrate your bride-to-be friends. I had never heard of Purely Bachelorette, so I was glad when co-creators Camille Grant and Ashley Korth reached out to tell me more.
These sisters in Christ have collaborated on all-in-one party boxes that will inspire you when planning a special bachelorette party for the bride. Below is what they shared when I asked them more about their friendship and what they offer:
How did the two of you become friends?
We became friends through Trackstarz Radio and TV show. It is a Christian media company where we both enjoy our designated roles and our passion for Christian Hip Hop (CHH) and entertainment. Ashley is the writing team department lead and Camille is the celebrity guest Booker.
Our friendship grew especially after our trip with the Trackstarz team to Flavor Fest, a CHH music conference, in Tampa, FL. We also enjoyed an incredible Thanksgiving weekend experience at a women's retreat in California!
What was the initial spark for you to come up with Purely Bachelorette?
We talked about being in each other's weddings and wanting to have a fun, Christ-inspired bachelorette party that honored our fiancés while still having fun with our friends. We wanted to create an experience that promoted sisterhood and fun. We never saw a product like this, so we knew we needed to create one. We did just that!
Why do you think there is a need for your product?
Many women have said they want to have a bachelorette party but without all the raunchy antics and inappropriate decorations. They haven't found something that promotes a clean, yet fun, bachelorette party. Our Purely Bachelorette product provides this and makes it super easy to put on a fabulous and memorable party.
Who would be most interested in Purely Bachelorette?
Anyone who wants to have fun with their friends, but in a way that honors each other, as well as the future husband. Our target market is women ages 25-40. Most of our ladies are Christian women of faith.
What feedback have you received about the product that has most encouraged you?
We have been so grateful by the feedback we have received. A number of ladies who are already married have said they would have loved this product when they were getting married. That right there speaks volumes about the need for a product like this. Its time has come!
We recently received a wonderful endorsement from singer Michelle Williams about loving Purely Bachelorette and supporting the movement.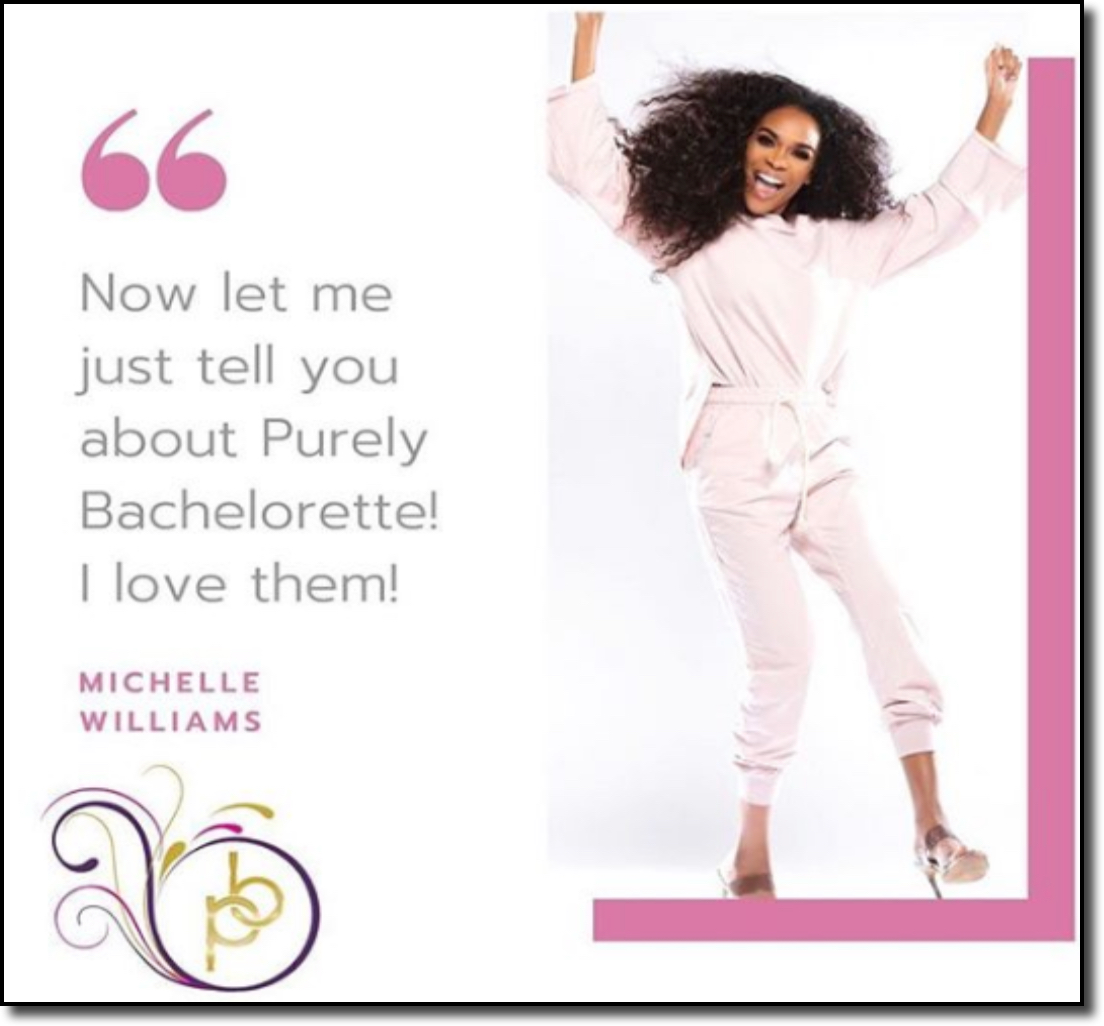 A few other testimonials…
"First bachelorette party that I have attended that was set to honor The Lord. Thank you Purely Bachelorette for the lovely bachelorette party gift box. It was amazing." — Candice Davis
"Thank you Purely Bachelorette for all these goodies. Love the sash, tote bag and all the little bachelorette games." — Serena Tomalis
How can women find out more?
Go to Purely Bachelorette to learn what Camille and Ashley offer to help you host a bachelorette party for one of your friends! You could use the all-in-one pre-packed boxed options to completely plan a party, or you could use it as a springboard into a more elaborate party.
If you scroll down on their product page, you will see they have other suggestions of items you can purchase for your party, including Purely Bachelorette gear, party favors and more!
For more reading, you can cruise through my list of past posts.
Copyright 2020, Julie Sibert. Intimacy in Marriage Blog. Links may be monetized.
Never want to miss one of my posts?  Subscribe via email on this page.  And be sure to join my more than 10,000 followers on my Facebook page and 11,000 followers on Twitter.