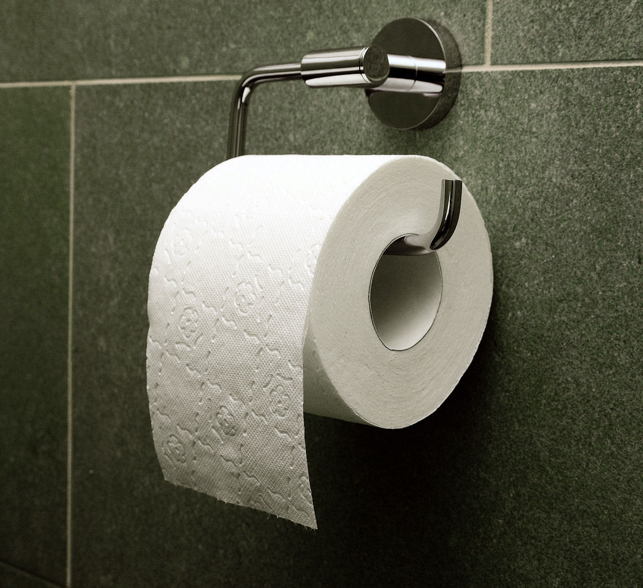 The COVID-19 toilet paper situation is interesting, right?
On Thursday, I went to Walmart and there was still plenty of toilet paper left, so I bought a few packages. Nothing too drastic, as we still had some toilet paper at home.
In 17 years of marriage, we've never run out of toilet paper. Not even close.
But I'm writing this post today to say I think collectively as a world in crisis, we need to stop shaming people, whether they be people who regularly have so little toilet paper in their house they are at risk of running out OR people who feel the need to stock up on it heavily.
Isn't it interesting how it's been a "damned if you do, damned if you don't" situation on the toilet paper front… people being mocked for letting their toilet paper run so low and people being blasted for wanting to stock up.
Crises like the one we are in now reveal how quick we are to point out what we see as faults in others and downplay our own blind spots and shortcomings. (Just to be fair, I know that crises also reveal collectively the good of humanity and how we step up and help one another. If you were my neighbor and needed a roll of toilet paper, I would share).
Let's be humble. Let's be kind.
Even though in my household we've never run out of toilet paper or even come close to running out, I recognize there are other areas of managing a household where I'm a bit of a slacker. I generally don't keep the fridge very organized. None of our furniture matches. I don't change the sheets every single week. We have a fair amount of clutter.
Anyway. I know this post has nothing to do with sex. But it seemed kind of relevant to the overall situation of what's making news these days.
If you are someone who has offered up lots of negative commentary on how others are handling their toilet paper situation, consider taking a breather. Let it go.
We are all in this together, so let's be humble. Let's be kind.
For more reading, you can cruise through my list of past posts, as well as my page with a bunch of posts on orgasm.
And I have a 5 video series available on building better sex in your marriage. Great way to invest in your marriage!  You can find out all about it at this link:  Better Sex in Your Christian Marriage.
Copyright 2020, Julie Sibert. Intimacy in Marriage Blog. Links may be monetized.
Never want to miss one of my posts?  Subscribe via email on this page.  And be sure to join my more than 10,000 followers on my Facebook page and 11,000 followers on Twitter.